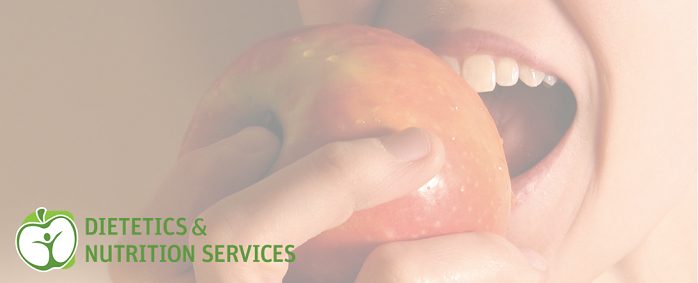 Our diets affect us in many different ways, from fuelling our growth to helping prevent disease and faster recovery from sickness, what we choose to eat & ways to eat correctly has a big impact on our lives.
SunMed Dietetics & Nutrition Services offers a comprehensive range of medical nutrition therapies, individual diet counselling, nutrition and lifestyle counseling, and preventive programmes that contributes towards a better health, wellbeing, productivity and lifestyle.
Our Service Philosophy (3E's):
At SunMed Dietetics & Nutrition Services, we ENCOURAGE our clients and patients to enjoy eating well for health, instead of telling them NOT to eat. We want all to eat right and eat well to improve the health status and maintain good health.
We EMPOWER our clients to set personal and sensible nutrition goals and help them fit these goals into their work and family commitments.
We provide EVIDENCE BASED nutrition information and advice. Our dietitians assess the client's current diet, and apply the relevant scientific research evidence to translate the requirements into easy and practical dietary and lifestyle tips.
Services & Procedures Offered
Our dietitians provide personalised, practical advice and supports to all in- and out-patients and the community in a professional environment. Our competent diet technicians assisted in monitoring in-patients' meals especially those on a therapeutic diet by ensuring nutritional therapy is carried out before diet intervention by dieticians is required.
We offer the following services:
One-to-One Consultation
---
Personalised nutrition assessment
Individualised diet therapy and intervention
Monitoring and evaluation of goal settings
Follow-up
Nutrition and diet therapy in the ward
---
Nutritional risk screening
Individualised meal plan for the critically-ill, elderly and patients with special needs
Tube feeding and parenteral nutrition support
Nutrition and diet planning for home care
Community Service
---
Healthy eating education at the workplace
Weight management programme at the workplace-LEAN (short link to LEAN)
School weight management programme
School healthy eating education
Healthy canteen campaign
Diet and nutritional health talks (small and large group)
Staff health and nutrition screening programme
Nutrition workshop on the management of chronic diseases
Group education/ workshop for special needs
---
Promote group synergy to achieve goals
Support group for clients and their family members
Menu Planning and Consultation
---
We provide professional menu analysis and planning for hotels, child care centres, nursing homes, school and workplace canteens, and restaurants.
We also conduct in-house training for chefs and cooks who cater for guests with special dietary needs.
Education
---
Food and nutrition courses for food service providers
Dietetics and nutrition student placement
We also carry a wide range of special medical nutrition formular.
LEAN Club
LEAN Club (Life-changing Education through Activity and Nutrition) offers a structured weight management programme for kids, teenagers and adults. The LEAN approach provides nutrition, exercise and behavioural modification therapy that helps you achieve and maintain a healthy weight and lifestyle for life.
For more details, please go to LEAN Club website or LEAN Club Facebook.
Dietitians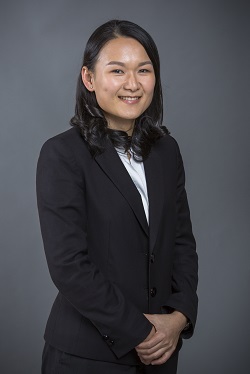 Lau Wai Hong, Celeste (Senior Manager, Dietetics)
MD Nutrition & Dietetics, AUS, BSc (Hons) Nutrition, UKM
Celeste Lau received her credential in BSc. (Hons) Degree in Nutrition from UKM and further pursues her Master in Dietetics & Nutrition from Flinders University of South Australia in year 2003.
She is a member of Malaysian Dietitians' Association, member of Nutrition Society of Malaysia, member of PENSMA. She is currently appointed as MDA Allied Health Act Advisory Committee 2020-2022. She is one of the committee members in Medical Nutrition Guidelines for Cancer in Adults, Malaysia.
She conducts talks, workshops and weight management program to public and corporate, she also conducted talks to doctors, nurses and other allied health professionals. Besides writing journals to some health magazines and newspapers, she also being interviewed by radio and TV stations on health related issues. She is currently the head of department in Dietetics & Nutrition Services, Sunway Medical Centre.
Despite management works, her special interest is in children's health and nutrition in chronic diseases.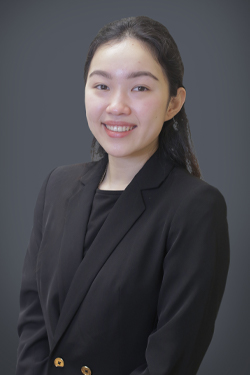 Brenda Chong Mei Qi (Dietitian)
BSc Nutrition and Dietetics, USA
Brenda Chong received her Bachelors of Nutrition and Dietetics from the University of Illinois, Chicago. She is accredited by the United States' Commission on dietetic registration as a Registered Dietitian(RD). She is currently a member of Academy of Nutrition and Dietetics, USA.
Brenda started her work as a clinical dietitian in community hospitals in California prior working in Sunway Medical Centre. As a clinical dietitian too, in Sunway Medical Center, she provides diet counselling and nutrition education. This includes intervention for patients with diabetes, renal diseases, weight problem, cancer, or patients that require nutritional support, which encompasses enteral and parenteral nutrition.
Her interests include medical nutrition therapy for patients that are critically ill, surgical, and pediatrics.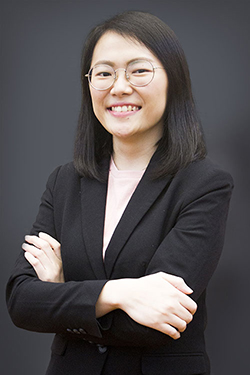 Ooi Jee Cheng (Dietitian)
Bachelor of Health Sciences (Dietetics), USM
Ooi Jee Cheng received her credential in Bachelor of Health Science (Hons) Degree in Dietetics from Universiti Sains Malaysia. She is currently an active member of the Malaysian Dietitians' Association (MDA).
Jee Cheng started her career as a clinical dietitian in a private institution in Penang, working across various disciplines. She has also given nutrition lectures to student nurses.

Currently, as a clinical dietitian at Sunway Medical Centre, she provides diet counselling, medical nutrition therapy including enteral and parenteral nutrition for patients with different diseases such as obesity, diabetes mellitus, kidney disease, heart disease, cancer, critical care unit and others.
Apart from working as a clinical dietitian, she is also actively involved in projects, including conducting public health talks and workshops for the community.
She also has strong interests in medical nutrition therapy for pediatrics and the critically ill.
Contact Info
For more information or appointments, please call:
Operation Hours:
Monday – Friday: 8.30am – 5.30pm
Saturday: 8.30am – 1.00pm
Location:
5th Floor, Tower A