I want to quit smoking!
I tried quitting but started smoking again.
Where should I go? What should I do?
Pharmacy Tower A offers private and personalised quit smoking consultations. We have trained smoking cessation providers to advise and support you throughout the journey, paired with suitable smoking cessation therapies.
There will be follow up sessions with your smoking cessation pharmacist throughout the duration of the programme.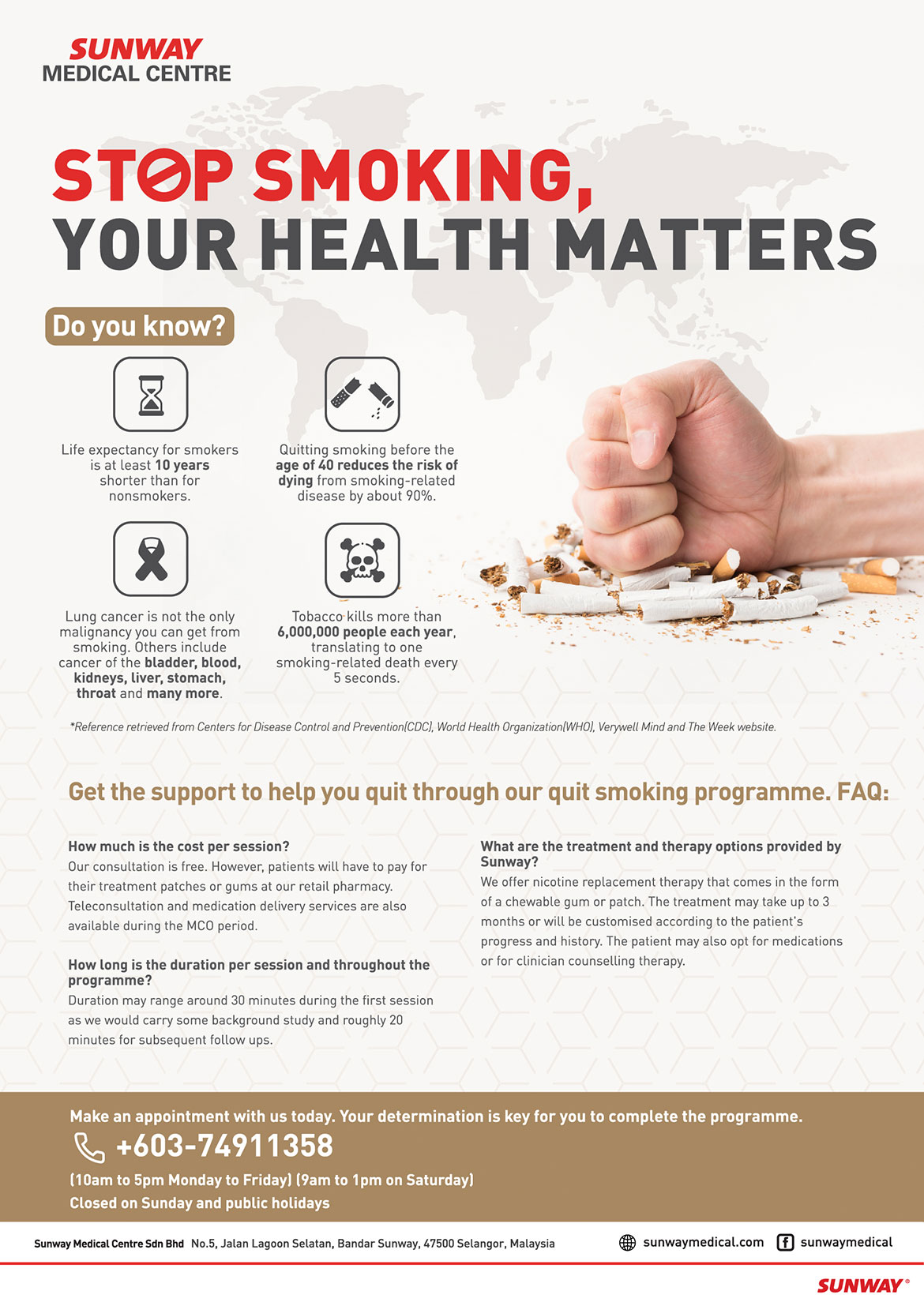 Do you know that smoking releases thousands of bad chemicals into the body?
Not only does it damage your lungs, but also other body parts, internally and externally. The best time to quit is now because even if you have smoked for many years, you can reverse the effects and experience benefits in 20 weeks. Watch the video and witness the health milestones you can experience every week, just by quitting smoking today.
Drop Us an Enquiry