Best Corporate Healthcare Provider Award 2015
01 December 2015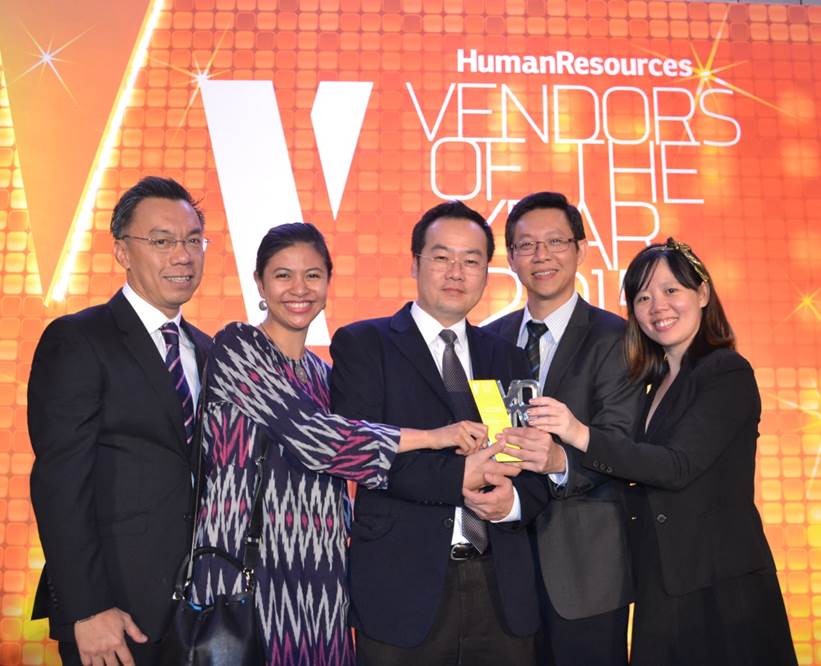 From left: Aw Tai-Jak, former Director of Human Capital, Nadiah Wan, Director of Business Development & Corporate Communications, Choo Voon Chee, Chief Operating Officer, Brian Koh, Senior Manager of Business Development and Grace Ong, Senior Executive of Corporate Communications receiving the award at the Award Ceremony held in Aloft Hotel, Kuala Lumpur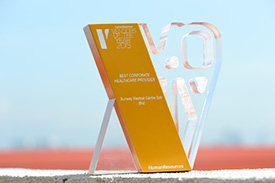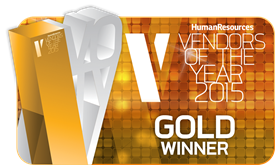 Organised by: Human Resources Vendor of the Year Awards Malaysia (The Most Established Regional Awards Programme Celebrating Asia's Best Providers of HR Products & Services)
Date: 1st December 2015
Amidst a fast-changing landscape and a growing regional population demanding greater healthcare needs, Sunway Medical Centre (SunMed) is committed to achieving its version of becoming a leading healthcare provider in ASEAN. SunMed strives to create, support and sustain healthy communities, not just in the areas surrounding the hospital, but also among other stakeholders, including corporate clients. To help ensure this objective is met, SunMed strives to leverage on improving four key pillars – performance, products, people and perspective.
Under the products segment, a dedicated corporate client management team, the business development department, forms the frontier in providing the highest standard of clientele servicing to the corporate and general practitioner sector.
This gold winner understands the need to provide corporate clients absolute peace of mind to carry on their businesses by taking care of their employees' health and well-being. Its responsibilities as a healthcare provider do not start and end at the hospital, but begin with the individual at work or at home. To that end, it has embarked on various programmes to raise awareness on health issues and promote lifestyle interventions to ensure corporate customers enjoy better well-being.
SunMed has a dedicated team of nurses and staff who work with various clinical departments in the hospital to provide preventative health screenings to its corporate clients on site. As at September 2015, there have been a number of screening programmes, with employees screened for obesity, diabetes and cholesterol, as well as 20 health talks conducted. These were conducted for free, as part of SunMed's commitment to building healthier communities.
SunMed also provides preventative health screening programmes through its Wellness Centre.
With more than 17 packages to choose from, it provides tailored screening services for corporate clients, from specialised screenings for maritime employees to a custom-screening programme to ensure employees of a particular company are fit and able to participate in demanding team activities.
In 2014, the Wellness Centre served more than 4,567 patients and corporate clients, who enjoyed cashless services, corporate discount and quick and efficient turnaround times.
Back