JAKIM Halal Certification
12 April 2019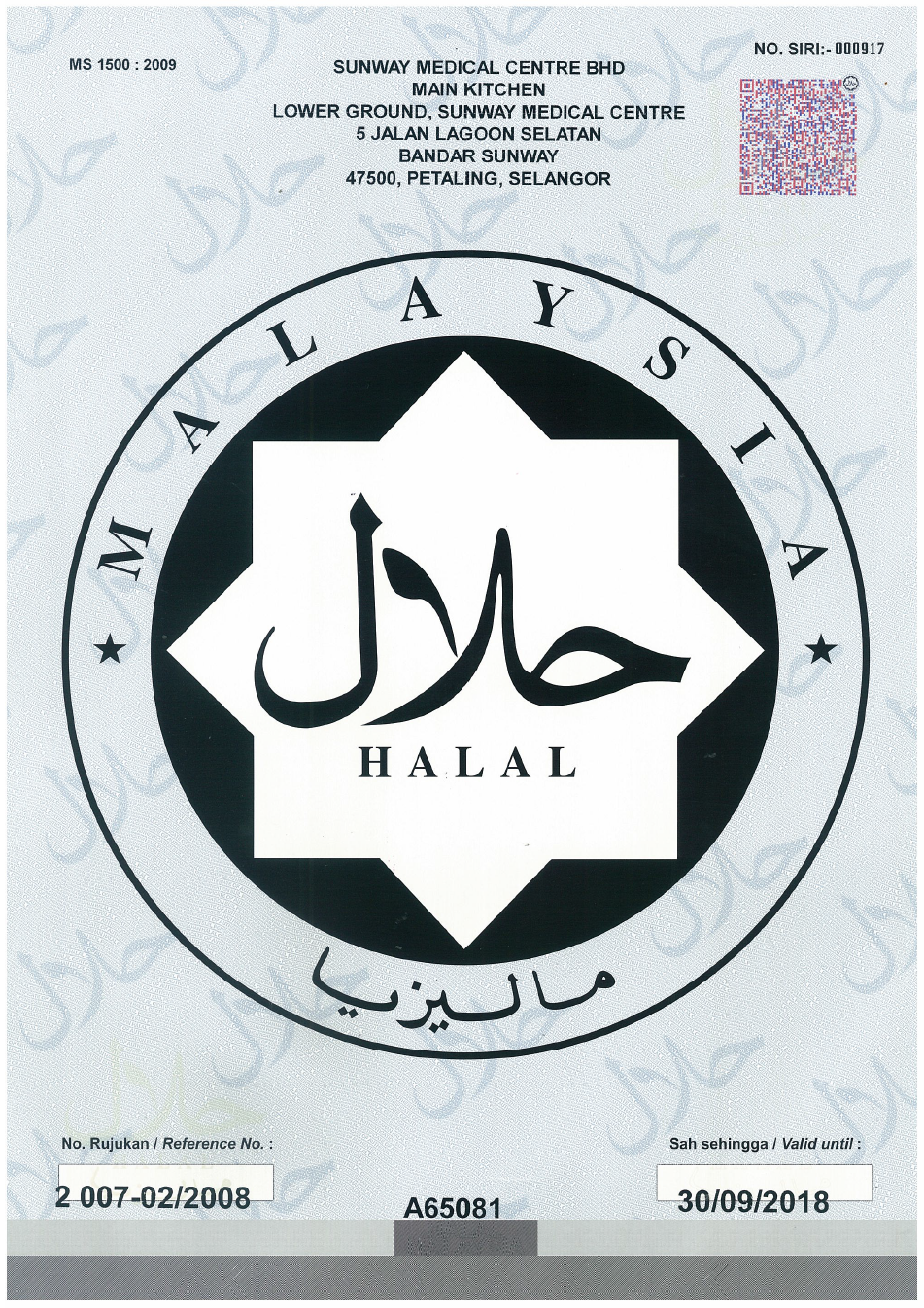 HALAL CERTIFICATION MS ISO 1500: 2009 by JAKIM
Sunway Medical Centre's Main Kitchen and Cafeteria was certified Halal in 2008 by Halal Development Corporation (HDC) and was one of the earliest private hospital in the country to receive this Halal Certification. The Certification was valid from 15 Nov 2008 – 14 Nov 2010.
In 2011, following the new process for Halal Certification by Jabatan Kemajuan Islam Malaysia (JAKIM), Sunway Medical Centre have undergone a recertification process and was awarded with new Halal Certification that is valid to 31 October 2013.
This recertification process and certified Halal Status provides assurance that food prepared by our Main Kitchen are in accordance to stringent Islamic Requirements that adheres to quality hygienic and sanitary conditions.
Back