MS ISO 15189: 2007 by Standards Malaysia
12 April 2019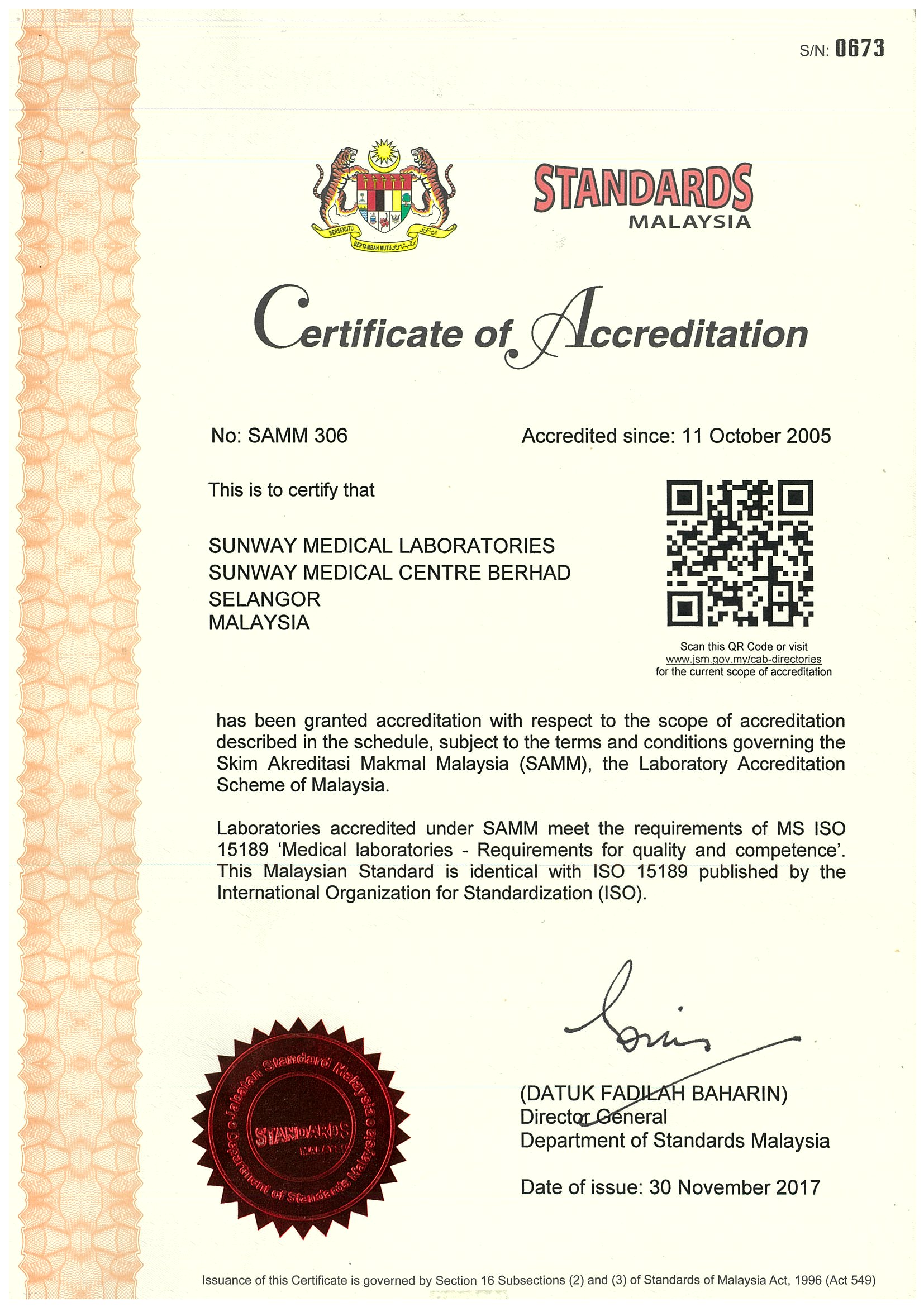 MS ISO 15189: 2007 by Standards Malaysia
Sunway Medical Centre made national history in 2005 by being the first Hospital (Laboratory) in Malaysia to be accredited with MS ISO 15189:2004 'Medical laboratories – Particular requirements for quality and competence' in the field of Medical Testing: Chemical Pathology, Haematology & Medical Microbiology.
In November 2008, the Laboratory was confirmed to be in compliance with the new version of MS ISO 15189:2007 and was issued the new Certificate of Accreditation bearing Laboratory Accreditation Scheme of Malaysia (SAMM) No: 306.
The Certificate of Accreditation is valid until 11 October 2014.
Back