CT Coronary Angiogram Screening
06 May 2021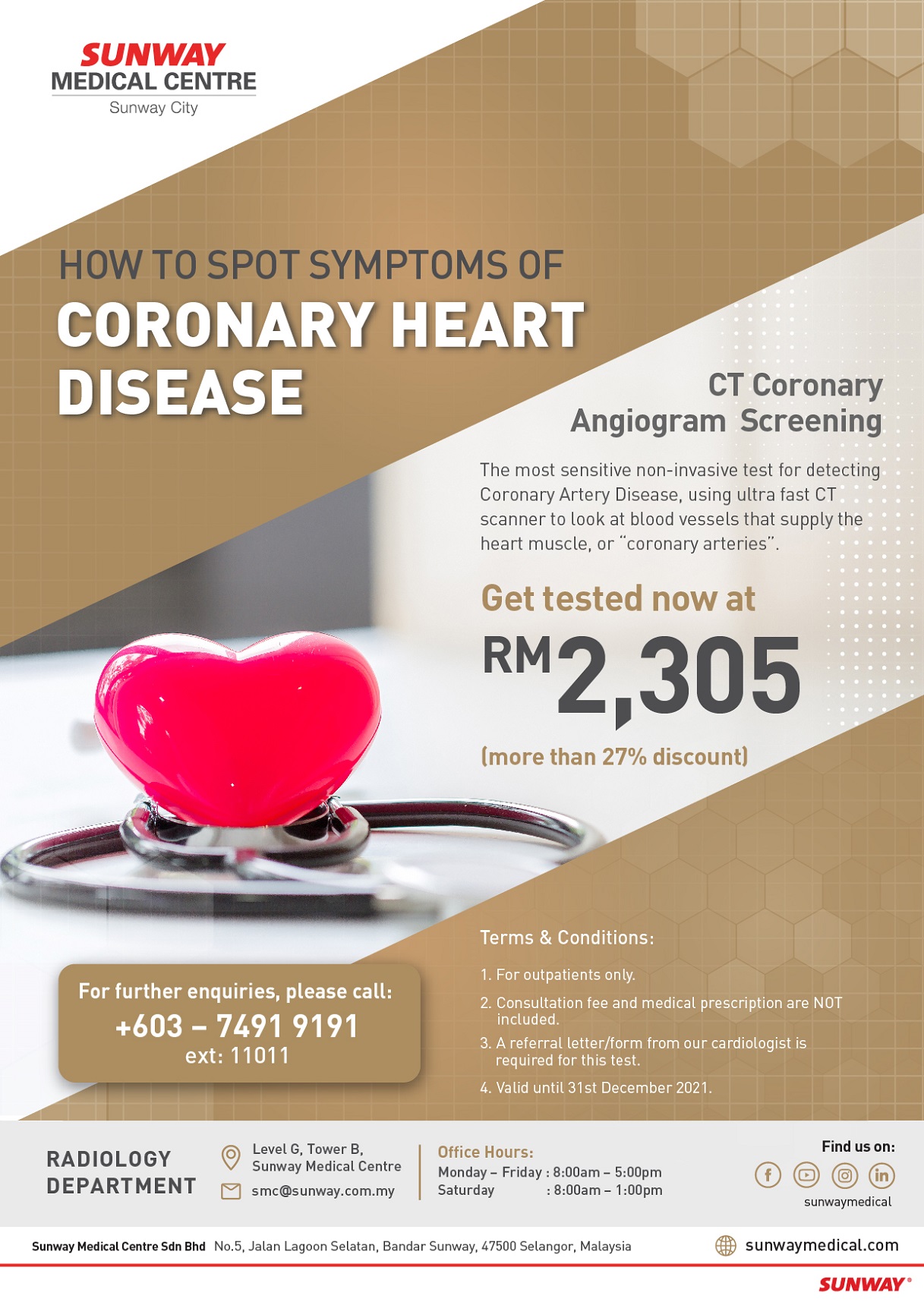 CT Coronary Angiogram Screening
The most sensitive non-invasive test for detecting Coronary Artery Disease,
using ultra fast CT scanner to look at blood vessels that supply the heart muscle, or "coronary arteries".
Get tested now at RM2,305 (more than 27% discount)
Terms and conditions:
For outpatients only.
Consultation fee and medical prescription are NOT included.
A referral letter/form from our cardiologist is required for this test.
Valid till 31 December 2021.
For further enquiries, please call: +603-7491 9191 ext: 11011
Office hours:
Monday to Friday: 8:00am to 5:00pm
Saturday: 8:00am to 1:00pm
Email: smc@sunway.com.my
Radiology Department, Level G, Tower B, Sunway Medical Centre

Go with WAZE

Go with Google Maps
Back