Post-COVID Check-Up
15 July 2021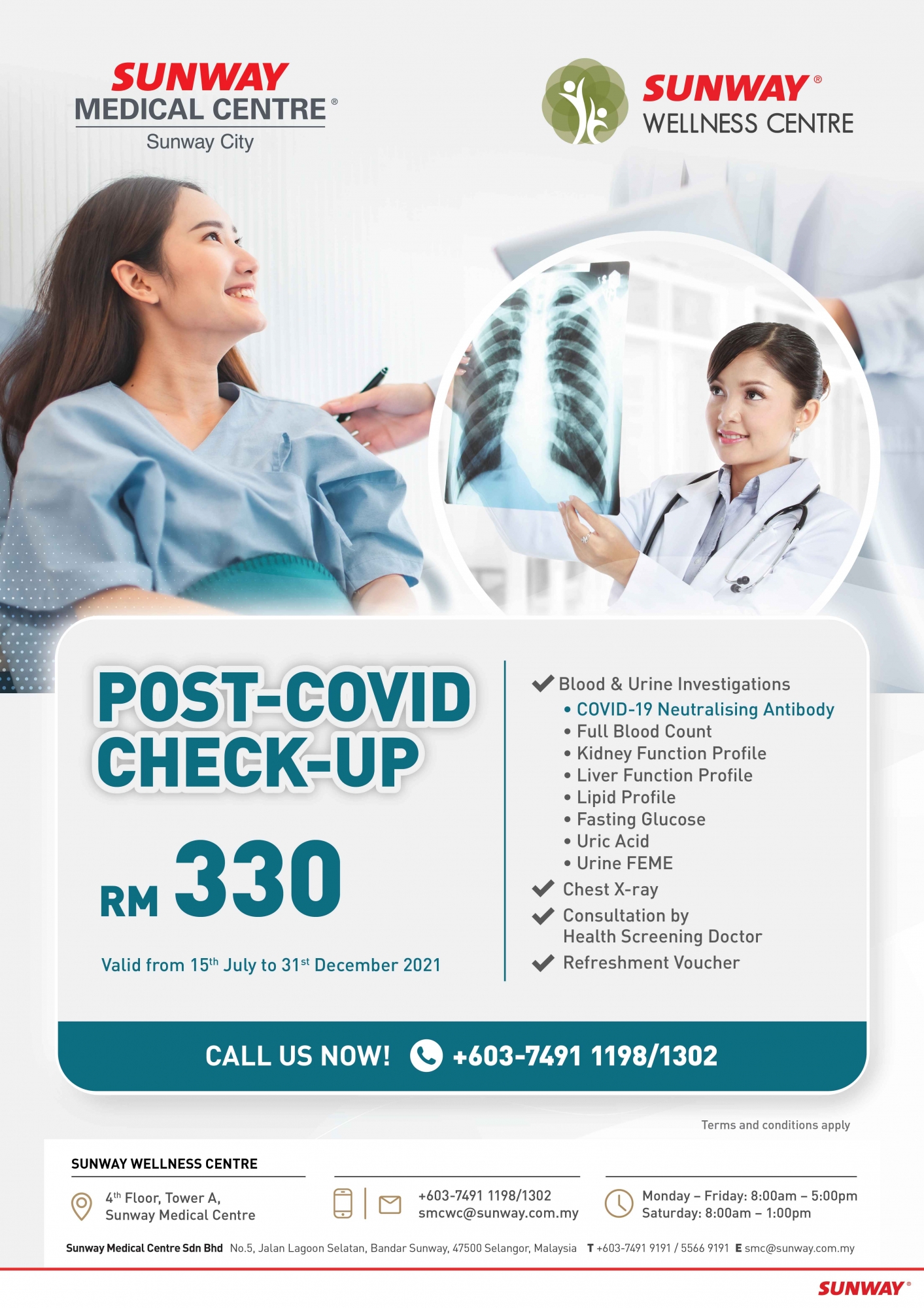 Are you recovered from COVID-19, suspecting you might have been asymptomatic in the past, or wondering about how protected you are after getting vaccinated?
Our Post-COVID-19 health screening helps you make sure that you are all right in every way.
The package includes a blood profile, chest x-ray, refreshment voucher, a consultation with our doctor, and most uniquely, the COVID-19 Neutralising Antibody Test, our latest blood test to measure your body's immunity against the virus.
Call us now to book!
+603-7491 1198 or +603-7491 1302
Available for a limited time only.

Back