Best Marketing Initiative Awards 2017
26 April 2017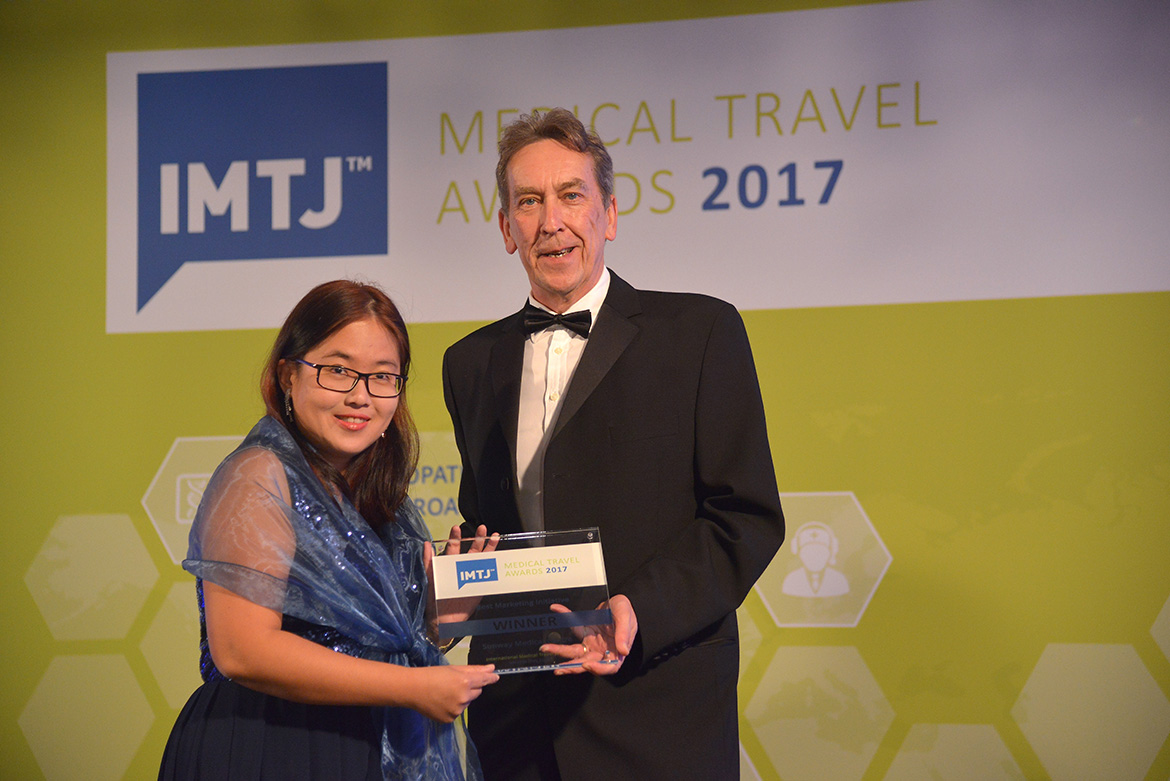 Faith Tang, Senior Manager International Business Development, Sunway Medical Centre receiving the International Hospital of the Year Award from Mr Keith Pollard, Managing Editor of IMTJ & CEO of Intuition Communication at the recent IMTJ Award ceremony held in Republic of Croatia
Sunway Medical Centre named International Hospital of the Year Award 2017, Best Marketing Initiative 2017 and Best Quality Initiative – Highly Commendable 2017
Date: 26th April 2017
Sunway Medical Centre was awarded with the International Hospital of the Year 2017, Best Marketing Initiative 2017 & lauded as 'Highly Commended' in the Best Marketing Initiative Awards by the medical travel publication – International Medical Travel Journal Medical Travel Awards 2017 at their annual awards ceremony, the IMTJ Medical Travel Awards 2017.
The awards were presented on 26 April at a high profile reception in Opatija, Croatia during the IMTJ Medical Travel Summit, which brought together all the pre-eminent providers and experts in medical travel and medical tourism sectors. The Awards were generously supported by Primorje-Gorski Kotar County.
Chairman of the judging panel and Managing Editor of IMTJ Keith Pollard says the awards celebrate the best providers in the industry and aim to encourage others to strive to match them:
"Medical travel is an exciting and growing global industry, with many providers delivering excellence in both medical care and customer service. The IMTJ Medical Travel Awards are the only independent awards to recognise those who are the best of the best – and hopefully will encourage others to emulate their success. The judges wanted to reward innovation and excellence, highlight best practice and celebrate those who are leading the way in the industry and delivering successful outcomes for patients.
"All our winners exemplify the way the medical tourism industry should be run – professional, offering exceptional patient care and providing the best possible medical outcomes. I'm already looking forward to next year's awards in the hope that other clinics and companies will have raised their game to match or even better this year's winners."
Back