Exclusively for mothers with babies born at Sunway Medical Centre (Bandar Sunway) only!
We are here to listen, hear and support you!
To mark the special occasion of Sunway Medical Centre's 20th anniversary on the 15th November 2019, we are officially launching our post-delivery home visit service for new mothers.
We now provide community post-delivery home visit service, where our proficient maternity service that new mums receive during their stay here is extended into their home. Being the first private hospital in the nation to provide this service, we want to ensure that all mums who leave the hospital, they can still get the personalised support and professional postnatal care they need in the comfort of their own homes.
We understand that the joy and excitement can often be mixed with a lack of sleep and worrying about new responsibilities as a parent, hence we are here to help and support you throughout this time. We are glad to visit you at home to perform physical checkups for you and your baby, assist with feeding, equip you with the knowledge and skills to care for your baby and also provide emotional support.

Our service is available for up to 4 weeks after the birth, where our trained and experienced obstetric nurses will assist new mums in successfully making the transition into motherhood with confidence.
*Kindly call us to schedule an appointment beforehand for the service.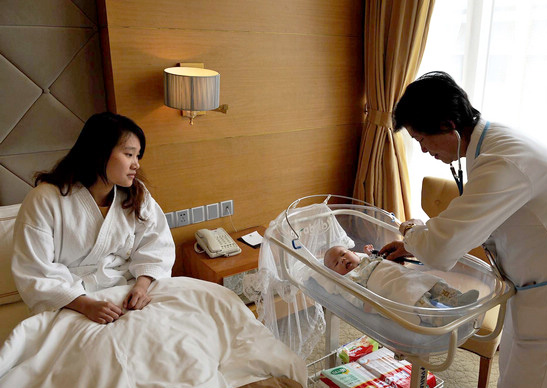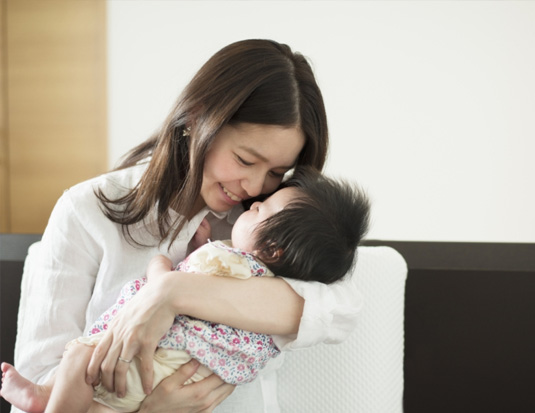 What our trained and experienced nurses can assist with?
Breastfeeding, cup feeding and pumping support
Physical examination on both mum and baby
Assessment of Jaundice level
Day-to-day care (baths, umbilical cord, nappies, etc.)
Advice on emotional and physical recovery (C-sections, stitches, etc.)
Educate the whole family on how to cope with a newborn
Schedule of visiting
Time:
8.30 am to 5 pm from Monday to Friday, excluding Public Holidays
Location:
Within Klang Valley only
Have any further enquiries or want to make an appointment?
Sr Shamani A/P Jayasingam (Labour Ward Nurse):
+603-74911459
Sr Lee See Yuen (Post Natal Ward Nurse):

+603-74941053