Cosmetic Surgery & Aesthetics Service Provider of the Year 2016
12 April 2019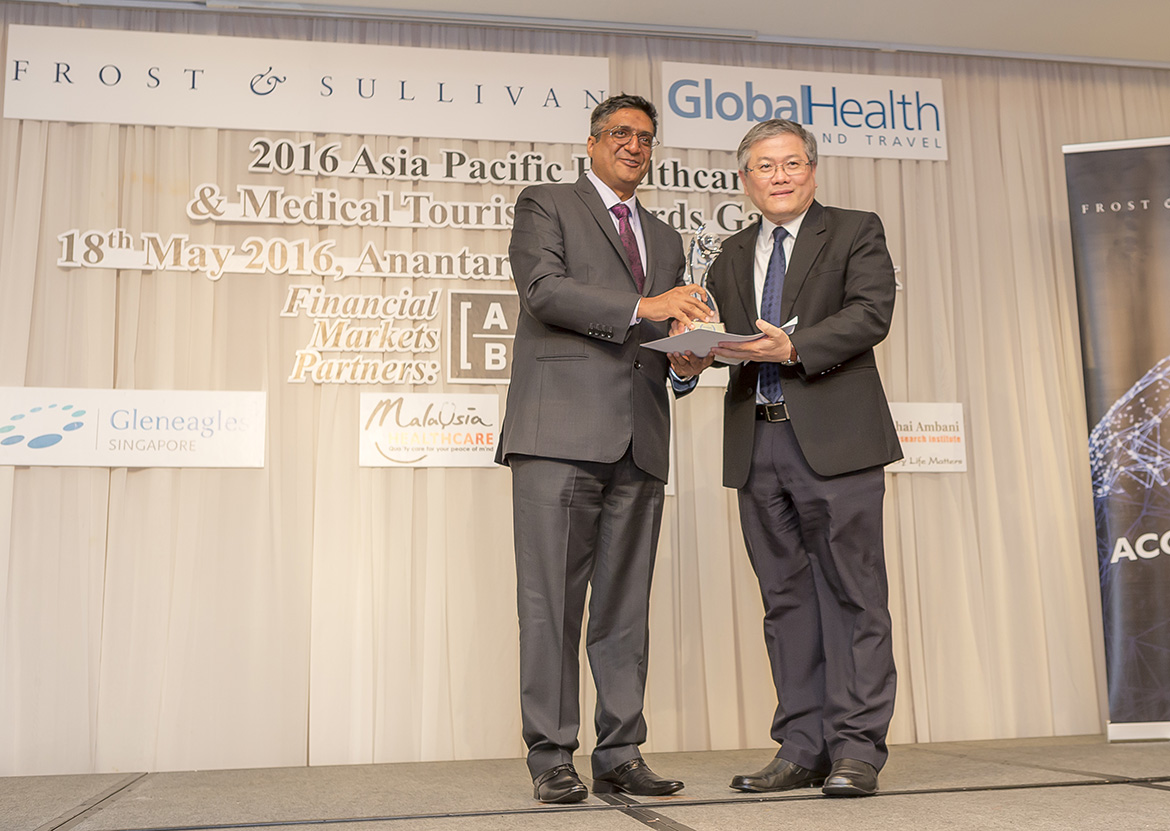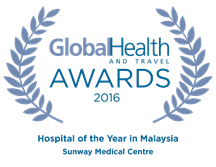 Lau Beng Long, Managing Director, Sunway Group Healthcare Services receiving the Hospital of The Year in Malaysia Award from Hiten Sethi, Partner for Global Health & Travel Publication (India operations) at the GHT Award Ceremony held in Bangkok.
Providing professional, innovative quality services that exceeds customer expectation is at the core of Sunway Medical Centre's (SUNMED) operational strategy. These continuous efforts were acknowledged at the recent 2016 Global Health & Travel Medical Tourism Awards with SunMed receiving two consumer choice awards and named 'Hospital of The Year in Malaysia' and 'Cosmetic Surgery & Aesthetics Service Provider of The Year'.
"We are honoured to receive the Global Health & Travel Medical Tourism Awards and to know that our efforts have gained significant recognition is encouraging to say the least. These awards are a testament of our work and serve as a gentle reminder to keep improving ourselves as we continue to deliver the best in healthcare," said Lau Beng Long, Managing Director, Sunway Group Healthcare Services.
As a leading healthcare provider, Sunway Medical Centre is focused on ensuring the highest levels of patient care and quality of service. Since opening its doors in 1999, Sunway Medical Centre has maintained consistently high standards for delivering customer value. Their outstanding performance throughout 2015 is evident in the various initiatives taken with the aim to improve the way healthcare is delivered, specifically in areas of leadership, technological innovation, customer service and strategic product development.
In growing the brand name, and as an internationally-accredited healthcare institution, Sunway Medical Centre focuses on services typically sought by travellers, including elective procedures like cosmetic surgery to complex, specialised procedures such as joint replacement for hips and knees, cardiac surgery, fertility treatment and more. Being always at the forefront of healthcare in addressing global challenges and related growth opportunities, Sunway Medical Centre leverages on various elements that play a role in growth and development, including continuously evolving to meet the ever-changing customer dynamics and by focusing on international travellers, to name a few.
"As a prominent player in the Malaysian healthcare industry, Sunway Medical Centre is committed towards providing the best healthcare and growing the brand name in the ASEAN region. As we continue to grow, we hope to continue to give good healthcare service to our patients while improving the different areas of expertise," Lau added.
Back