Orthopaedic Service Provider of The Year & Medical Tourism (Runner-Up) Award 2017
12 April 2019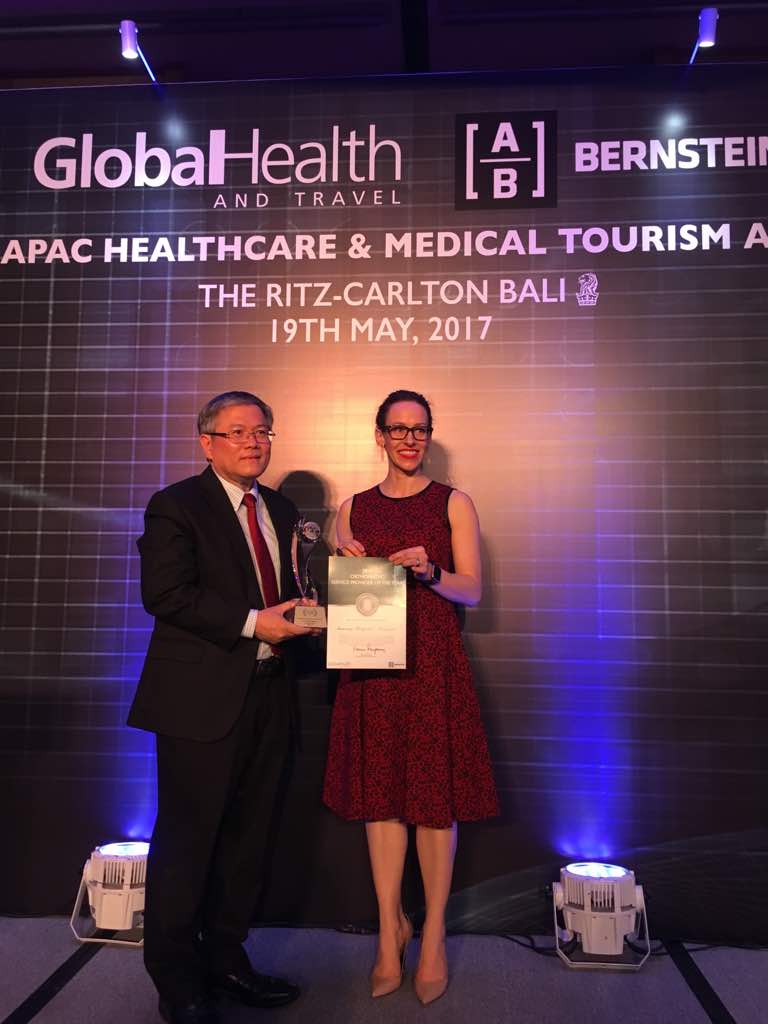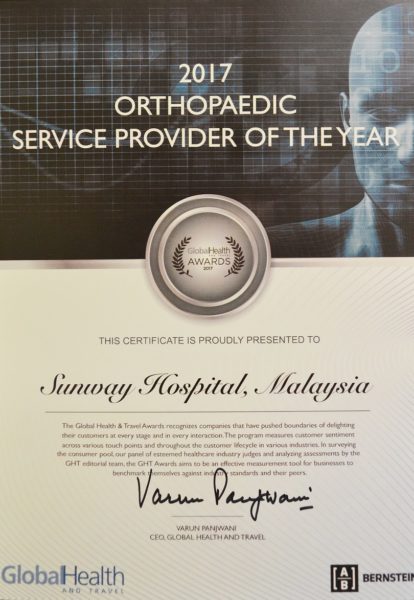 Mr Lau Beng Long, Managing Director of Sunway Group Healthcare Services, receives the awards from Dr Laura Nelson Carney, Senior Research Analyst, Asia-Pacific Healthcare, AB Bernstein
Sunway Medical Centre wins at the GHT-Bernstein 2017 APAC Healthcare & Medical Tourism Awards
Sunway Medical Centre has won the Orthopaedic Service Provider of the Year Award at the GHT-Bernsetin 2017 APAC Healthcare & Medical Tourism Awards held in Bali. We were also a runner-up for the Medical Tourism Hospital of the Year 2017 Award in Asia Pacific.
The GHT-Bernstein 2017 APAC Healthcare & Medical Tourism Awards is jointly organised by AB Bernstein, a leading US investment management and research firm, and the Hong Kong based Global Health & Travel magazine. The GHT-Bernstein Awards recognize healthcare providers that have maintained consistently high standards in delivering customer value and demonstrated outstanding performances in initiatives that improve the way healthcare is delivered through areas such as leadership, technological innovation, customer service and strategic product development.
In the lead up to the award, Sunway Medical Centre was evaluated by a team of researchers from AB Bernstein, who commended Sunway Medical Centre on their state-of-the-art set-up and prime location in the integrated township of Sunway City.
Back