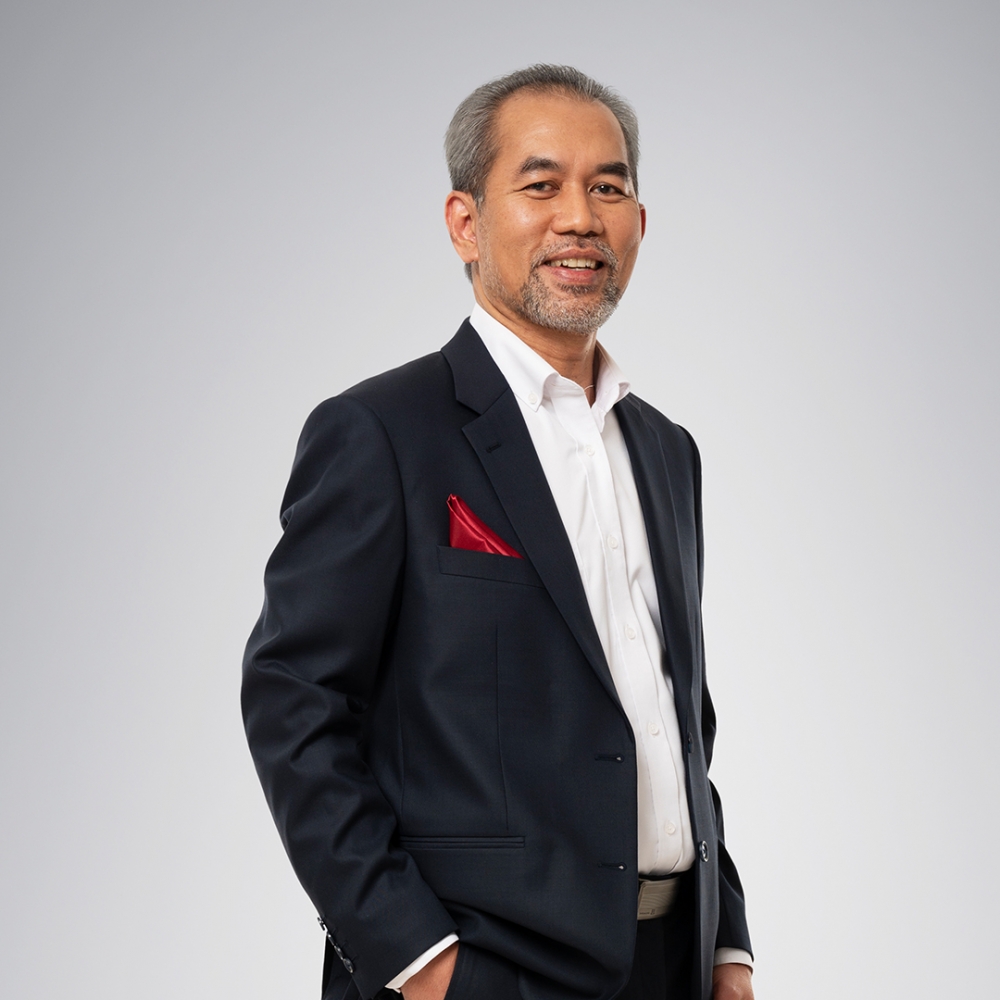 Location:
A-5-36, 5th Floor, Tower A
Dr Rahmat Omar
Specialty
:
Ear, Nose & Throat, Head & Neck Surgery
Languages
:
English, Bahasa Malaysia
Gender
:
Male
Qualifications
:
MBBS (UM), MS [ORL-HNS](UM)
Assistant
:
N/A
Clinic Schedule
| Day | Time |
| --- | --- |
| Monday | 9:00 am - 5:00pm |
| Tuesday | 9:00 am - 5:00pm |
| Wednesday | 9:00 am - 5:00pm |
| Thursday | 9:00 am - 5:00pm |
| Friday | 9:00 am - 5:00pm |
| Saturday | 9:00am - 1:00pm |
---
Clinical Focus
General otolaryngology (earwax, foreign body impaction, etc.).
Voice disorders (polyp, cyst, nodules, etc.).
Stridor and breathing difficulty.
Snoring and obstructive sleep apnoea (OSA).
Allergic rhinitis and nasal septum deviation.
Paranasal sinus diseases (sinusitis, polyps, etc.).
Laryngopharyngeal reflux disease.
Tonsils disorders (acute and chronic tonsillitis, etc.).
Adenoid and nasopharyngeal lesions (nasopharygeal carcinoma, etc).
Laryngeal and tracheal stenosis/scarring.
Dysphagia and swallowing disorders.
Thyroid and neck swellings/lump.
Salivary glands disorders.
Hearing loss, tinnitus and vertigo.
Head and neck cancers
Procedure Focus
Diagnostic endoscopy of ear, nose and throat (rigid and flexible).
Videostroboscopy and voice assessment.
Minimally-invasive laryngeal surgery (phono-microsurgery, coblation).
CO2-laser laryngeal microsurgery.
Adult laryngotracheal stenosis and reconstruction surgery (including balloon dilatation).
Tracheostomy and stenting.
Tonsil and adenoid surgery.
Edoscopic sinus surgery including balloon sinuplasty.
Micro-ear suction and earwax removal.
Removal of impacted foreign bodies.
Myringotomy and grommet insertion.
Endoscopic myringoplasty.
Lymph node and tumour biopsy.
Postgraduate Training
University of Malaya: 1998 - 2001, MS (ORL-HNS).
Fellowship in Laryngology [visiting] (University of Pittsburgh) - 2004.
Housemanship: 1.8.1994
Medical Officer: 1996
Trainee Lecturer (Slab Scheme): 1997-2001
Medical Lecturer (Otorhinolaryngology): 26.6.2001
Clinical Specialist: 28.6.2001
Senior Lecturer: 5.8.2005
Head of Department: 1.9.2007 - 8.7.2011
Associate Professor: 31.12.2007
Visiting Laryngologist: 2009 – Hospital Queen Elizabeth, KKM.
Visiting Laryngologist: 2012 – Hospital Sungai Buloh, KKM.
Visiting Laryngologist: 2012 - Hospital Universiti Sains Malaysia, Kubang Kerian, Kelantan.
Medical School
University of Malaya: 1988 -1994, MBBS.
Memberships
Malaysian Society of Otorhinolaryngologist &Head and Neck Surgeon (MSOHNS) – Member 2006
ASEAN Sleep Surgical Society- Member (2008)
Malaysian Society of Allergy and Immunology – Member (2008)
Malaysian Medical Association - Member (present)
Awards
7th Malaysia - Singapore Joint ScientificMeeting. Radiological analysis of the ethmoid roof in the Malaysian population. Alazzawi S, Omar R, Rahmat K, Alli K.
Sijil Perkhidmatan Cemerlang 2012
BioInno Awards 2009 [Laryngotracheal dissection box (Prototype II): An improved version of multifunction tool and simulator designed for CO2-laser and endoscopic endolaryngeal surgery training]
Board Certifications
MBBS (UM) - 1994.
MS [ORL-HNS] (UM) - 2001.
Fellowhip in Laryngology [visiting] (University of Pittsburgh - 2004.
National Specialist Register - 2013.
Doctors with the same specialty