The Reality of Prostate Cancer
The prostate is a small walnut-shaped gland that produces seminal fluid in males. Prostate cancer occurs when the cells in the prostate gland begins to grow abnormally and uncontrollably.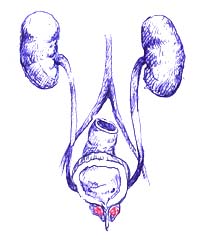 REALITY CHECK
It is the 4th most common male cancer in Malaysia which accounts for 5.7 percent of cancer cases in males.
Once you have been diagnosed positive for cancer after a biopsy test, the condition will be given a stage and grade. This vital information will help you and your healthcare team to choose the best treatment for you. The cancer stage will describe the size of the tumour and how far it has spread.
There are 4 stages for prostate cancer:
Stage 1
The cancer is minor and only found in the prostate
Stage 2
The cancer is larger and may be in both lobes of the prostate but is still within the prostate
Stage 3
The cancer has either spread out of the prostate to nearby lymph glands or seminal vesicles
Stage 4
The cancer has spread to other organs such as the bone and is referred to as metastatic cancer
WARNING SIGNS
Painful or difficult urination, and frequent urination, especially at night
Reduced urinary flow or velocity
Loss of bladder control
Blood in the urine (hematurial) and seminal fluid
Discomfort in sitting due to enlarged prostate
AM I AT RISK?
Yes, even more so with these factors:
THERE ARE RISK FACTORS THAT CAN'T BE CHANGED:
Age
Gender
Race/Ethnicity (more common with men of African ancestry)
Family history
Inherited mutation of genes (BRCA1 or BRCA2)
Geography
WHAT CAN I DO?
Beat the cancer. Cut your risk by taking these steps:
Balanced body weight
Maintain a good diet
Exercise
Talk to your doctor about the risk and health screening
Prostate Cancer Myths Vs Facts
| | |
| --- | --- |
| Myth | Fact |
| Vasectomies cause prostate cancer | Vasectomy has not been linked to increasing a man's chance of getting a prostate cancer. Instead, it has led to the prostate being checked by the urologist more often and prostate cancer consequently being detected during these checkups. |
| Treatment for prostate cancer can cause impotence or incontinence | Side effects can occur due to age, physical condition and the type of treatment that you choose. |
| Prostate cancer is an old man's disease | W hile it may be true that you are more likely to be diagnosed with prostate cancer the older you get (65% of cases are diagnosed in men who are 65 or older). The fact remains that the balance 35% were diagnosed at an early age. |