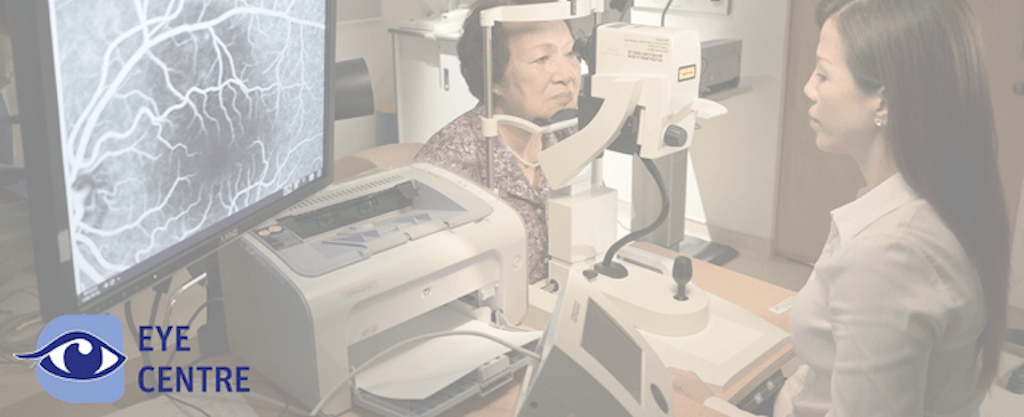 Laser Vision Correction
Good vision is something that we all want for everything – our daily activities, our adventure trip, our work and etc. Some people have it naturally while others have refractive errors such as nearsightedness, farsightedness and astigmatism.
The SunMed Eye Centre offers patients a wide range of eye care services for the screening, diagnosis and treatment of various eye conditions. Our consultant ophthalmologists (eye specialists) are supported by a team of trained eye care personnel, including an optometrist, an orthoptist and an ocularist.
Who Needs an Eye Examination?
Children
---
It is recommended that all children undergo a routine vision screening when they enter preschool. Children also need to consult an eye specialist without delay if any of the following signs are noticed:
Any unusual appearance of the eye
Holding objects very close to the eye
Sitting very close to the television or computer
Squinting, closing or covering one eye
One of both eyes turning in or out
Difficulty seeing the blackboard in the classroom
Eye redness, irritation, rubbing or watering
Adult
---
Symptoms that need attention include:
Blurring or loss of vision
Distortion in the vision
Blocked vision
Seeing unexplained light flashes or spots
Pain or redness of the eye
Anyone with a family history of glaucoma is recommended to have routine glaucoma screening from the age of 40.
If you have diabetes, you should have an annual eye screening to check for diabetic retinopathy, a condition which can lead to the loss of vision if untreated.
Services & Procedures Offered
The centre has consultation rooms, procedure rooms and a laboratory for making custom ocular prostheses (artificial eyes) as well as a children's play area for the convenience of families with young children.
The services we offer include:
Visual acuity testing
Eye examination
Visual field examination (Automated Perimetry)
Ocular imaging: Fundus Photography | Fundus Fluorescein Angiography (FFA) / Retinal Angiography | Optical Coherence Tomography (OCT) | Ocular Ultrasound (A scan and B scan)
Laser treatment: Argon | Ng-Yag
Refraction for children and adults
Orthoptic evaluation
Custom-made ocular prostheses (artificial eyes)
Minor eye procedures (performed at the Eye Centre)
Eye surgery, e.g. Cataract surgery, Vitreoretinal surgery (performed at the operating theatre)
Our Packages
VISION SCREENING FOR CHILDREN
Some eye conditions in childhood can lead to a lifetime of weak vision (amblyopia, "lazy eye"). As young children are unable to complain about their eyesight, parents may be unaware that there is a problem until the time for effective treatment has passed. This is why all children should have a vision screening test as part of the monitoring of their development.
Our optometrists will carry out the vision screening and let you know the results. If they find an abnormality, they will advise you to bring your child to see an eye specialist for a detailed examination.
This test does not include:
Consultation with an eye specialist
Eye tests that need pupil dilation
Eye medications (if needed)
Additional eye tests or procedures
*This test is conducted from Mondays to Fridays and is subject to availability. Please call to make an appointment
*Prices are subject to change without notice.
Vision Screening for Children
RM45
This test includes:
Visual behaviour (pre-verbal children)
---
Visual acuity, color vision and depth perception (older children)
Clarity of the eye media
---
Checking for myopia (shortsightedness) and other refractive errors
---
Visual alignment
Contact Info
For more information or appointments, please call:
Operation Hours:
Monday – Friday: 8.30am – 5.30pm
Saturday: 8.30am – 1.00pm