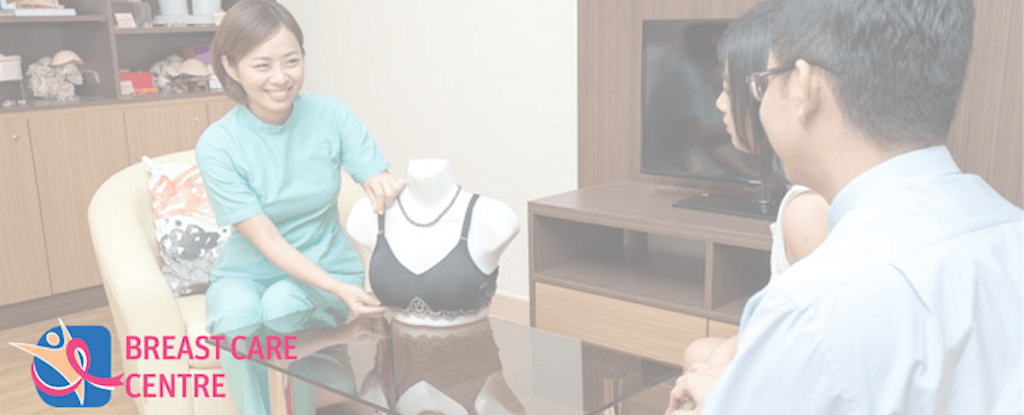 At Sunway Medical Centre's Breast Care Centre, we aim to provide an integrated and holistic approach to improve and restore total well-being and self-esteem for women on breast related issues. Our goal is to improve access, coordination of care, education and support for those requiring breast care.
We provide wider and deeper range of understanding about breast cancer, surgery and/or treatment, comprehensive range of everyday wear and accessories for patients undergoing mastectomy and chemotherapy.
Services & Procedures Offered
The services we offer include:
Early detection screenings via mammogram
Education centre and counselling for women on breast-related issues
Equipped for breast imaging, diagnostic and surgery services
Supported by multi-disciplinary team of consultants, nurses and the latest medical technology
Post operative care that includes bra fitting and prosthesis
Beautiful and functional headscarves, hats and wigs for chemotherapy patients
Lymphedema services
Breast Care
The Breast Care Centre holds information that you may wish to seek. This includes:
A library with books include dietary advice, information regarding treatment for breast cancer, emotional experiences of women and books providing advice on coping with a breast cancer diagnosis.
A selection of booklets to read
Breast forms to learn breast examination.
Videos regarding treatment of breast cancer
Post-operative Care After Surgery
We provide fitting for you immediately after surgery, to help you through the first 6 -8 weeks with specially designed post operative compression bra and light weight temporary breast forms.
We also provide a full range of breast prostheses, bras and swimsuits for Breast Cancer Survivors
Wigs and Head Gear for Chemotherapy patients
We provide good selections of beautiful and functional headscarves, hats and wigs made for women who have lost their hair due to medical condition. These accessories protect your scalps and cultivate hair growth.
Dedicated Breast Care Nurse
Our breast care nurse is extremely experienced and knowledgeable. She understands exactly what patients are going through, and are there to help. She can answer your questions and give practical as well as emotional support, advice, information and reassurance at all stages of diagnosis, treatment and follow-up.
She will be with you when the consultant gives you the results of your tests at the clinic. If you need further treatment, she and the doctor will discuss the options with you. She will be there for you every step of the way, helping you to cope and smoothing out any practical difficulties that may arise.
Contact Info
For more information or appointments, please call:
Operation Hours:
Mon-Fri: 8.30am – 5.00pm
Sat: 8.30am – 1.00pm