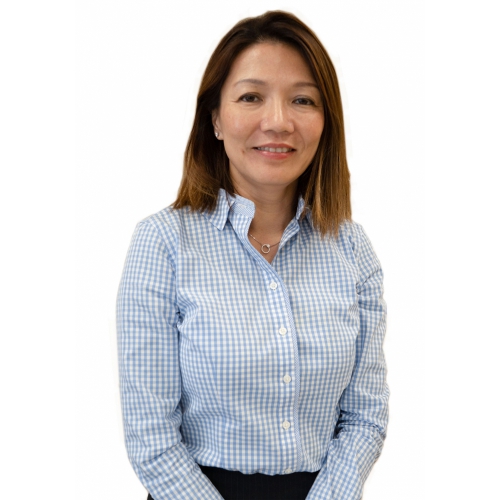 Location:
C-1-43, 1st Floor, Tower C
Dr Bong Jan Ling
Specialty
:
Dermatology
Languages
:
English, Mandarin, Hokkien, Cantonese
Gender
:
Female
Qualifications
:
MB ChB (Dundee), MMed Sci (Nottingham), FRCP (UK), CCST (UK)
Assistant
:
N/A
Clinic Schedule
| Day | Time |
| --- | --- |
| Monday | 8:30 am - 4:00 pm |
| Tuesday | 8:30 am - 4:00 pm |
| Wednesday | 8:30 am - 4:00 pm |
| Thursday | 8:30 am - 4:00 pm |
| Friday | 8:30 am - 4:00 pm |
---
Clinical Focus
Common skin diseases, e.g. acne, eczema, psoriasis, pigmentation problem, hair & nail disorders, hives, skin itching, and rosacea.
Management of chronic inflammatory skin conditions including eczema, urticaria, and eczema with biological therapies and immunosuppressants.
Diagnosis of skin lesions, screening of moles and cancerous lesions.
Diagnosis and surgical removal of benign common skin lumps like cysts, lipoma, and dermatofibroma.
Specialize in the management of skin cancers like melanoma, basal cell carcinoma, squamous cell carcinoma, and pre-cancerous lesions.
Procedure Focus
Removal of skin lesions including on the faces
Excision followed by small skin flaps and grafts repair
Patch testing
Intralesonal steroid injections
Cryotherapy
Laser for small lesions removal, pigmentation, and hair removal
Botox injection for axillary hyperhidrosis
Removal of benign skin lumps, skin tags, warts and moles
Postgraduate Training
General Medical Rotation at Stobhill Hospital, Glasgow
Dermatology Senior House Officer training at Western Infirmary, Glasgow
Dermatology Specialist Training at East Midland Specialist training deanery, UK
Dermatology Consultant at University of Nottingham Hospitals Trust, based at Queens Medical Centre, 2004-2014
Lead skin cancer clinician for Sherwood Forest foundation nhs trust, England, 2004 - 2014.
Medical School
University of Dundee, UK
University of Nottingham - MMedSci Clinical Education
Memberships
Royal College of Physician, UK
British Association of Dermatologist, UK
Malaysia Medical Council
British Society of Dermatological Surgeon
General Medical Council U.K.
Awards
British High Commissioner Award to study Medicine in UK
Royal college of physician FRCP
East Midlands Deanery - Completion of specialist training CCST
Doctors with the same specialty