Adoption of Robotic Technologies In Medicine Paves Way For Better, Safer Surgeries
21 December 2022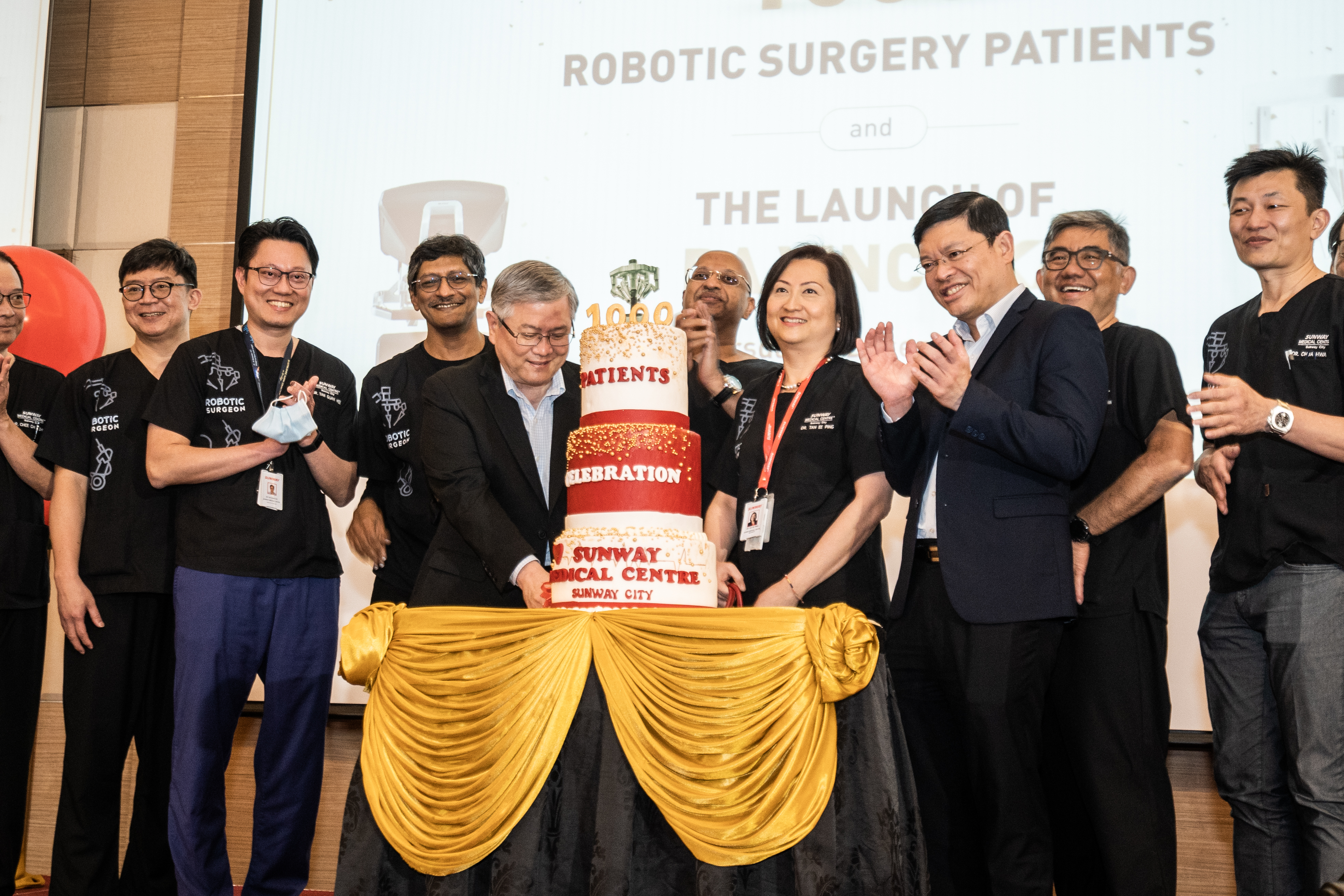 PETALING JAYA (Dec 21) Bernama - The advancement of robotic-assisted surgical technology have made once daunting surgical procedures to be better, safer and swifter ordeal for both patients and surgeons alike.
Sunway Medical Centre in Sunway City continues to be at the forefront in advanced medical care using robotic technologies with the acquisition of the fourth-generation da Vinci Xi surgical system.
The medical centre's Minimally Invasive Surgery Services and Robotic Surgery's general manager, Helen Ng Hoy Loon, said they have successfully administered over 1,000 robot-assisted surgeries across various medical fields using cutting-edge technologies since acquisition of the first robotic system in November 2016.
"The aim is to make surgeries as minimally invasive as possible. The key method is 'less is more', less traumatic, less cuts, less scars, less infection, less blood loss, less pain, and less hospital stay.
"Today, we could overcome the drawbacks of conventional surgical methods such as open laparoscopic surgery with enhanced 3D HD vision, EndoWrist instrumentation, and seamless movement," she said during Sunway Medical Centre's 1,000th successful robotic surgery celebration and launching of the da Vinci Xi here recently.
Sunway Medical Centre consultant urologist, Dr Badrulhisham Bahadzor said advancements in robotic technologies now allow surgeons to perform minimally invasive complex surgeries which only require small skin incisions or 'keyholes' to be made on a patient with better surgical capability.
"If you switch to a robotic platform, you can use it to perform complicated manoeuvres that mimic our hand movements, or wristed movement. With da Vinci Xi's surgical system, the instruments can be inserted into a patient via small incisions and it lets surgeons see the surgical field in 3D preserving the depth of insertion," he said.
Consultant Gynaecologist, Obstetrician & Gynaecologist, Dr Tan Ee Ping also added that the da Vinci Xi system is intuitive for a surgeon as it enables better visibility with auto-focusing capabilities as well as tactile feedback features which enables surgeons to 'feel' what they are operating on albeit via a console. With these features, it further enhanced precision.
Meanwhile, Consultant Obstetrician and Gynaecologist Dr A. Thangeswaran said robotic-assisted surgeries also minimise the risk of post-surgical pain and trauma.
"It does not cause trauma and pain to the patients. When we can do a safe and elegant surgery, why do we have to open somebody up. Imagine if it is a working woman or housewife, we don't want them to be in bed for days and end up with scars.
"With this technology, I know that it has massive advantage compared to conventional methods and I believe my patients would be happy at the end of the day," he said.
He hoped that robotic surgical technologies will be widely available to the public for the benefits it brings.
"There are a lot of Malaysian doctors who are now interested in this as they know how good it is and I think younger doctors have an upper hand on this as they are more used to technologies.
"We (the medical fraternity) should come together to adopt this as there are a lot of beautiful things that can be done for our patients," he said.
Besides the da Vinci Xi, Sunway Medical Centre in Sunway City operates numerous other robotic systems such as the Mako SmartRobotics and ROSA Knee System, which are used in knee and hip replacement surgeries. These robotic technologies create an X-ray or CT-derived 3D module of the joint that enables surgeons to pre-plan the surgery.
Not only does robotic-assisted surgery help doctors to perform safer medical procedures, patients that underwent surgery here also shared that it was the best medical decision they have made.
One of the patients, R. Siva Rohini, 67, underwent a robotic total hysterectomy to remove her cervix and uterus as well as Salpingoophorectomy, which is the removal of both her fallopian tubes and ovaries due to high suspicion of cancer.
She said that although she had reservations prior to her surgery, the prospect of lower risk, minimal blood loss and faster recovery stood out for her to give her doctors the go-ahead.
"My surgeon had done an amazing job in explaining how this is the best option for my case. You would be surprised to know that after the operation, I was immediately on my feet as if nothing had happened to me," she said.
Meanwhile, an Australian, Malcolm Wayne Anderson, 67 who underwent surgery to remedy his prostate cancer, said he chose robotic-assisted surgery over radiation treatment as the cancer was localised.
"The reason I chose robotic surgery was mainly because my cancer was shown to be localised. If it was more spread out, I would be inclined to have had radiation treatment, which I know was going to be a long and tiring journey," he said.
Source: Bernama
Back