Attention Ladies! Don't Ignore Warning Signs of Gynaecologic Cancers 
23 June 2022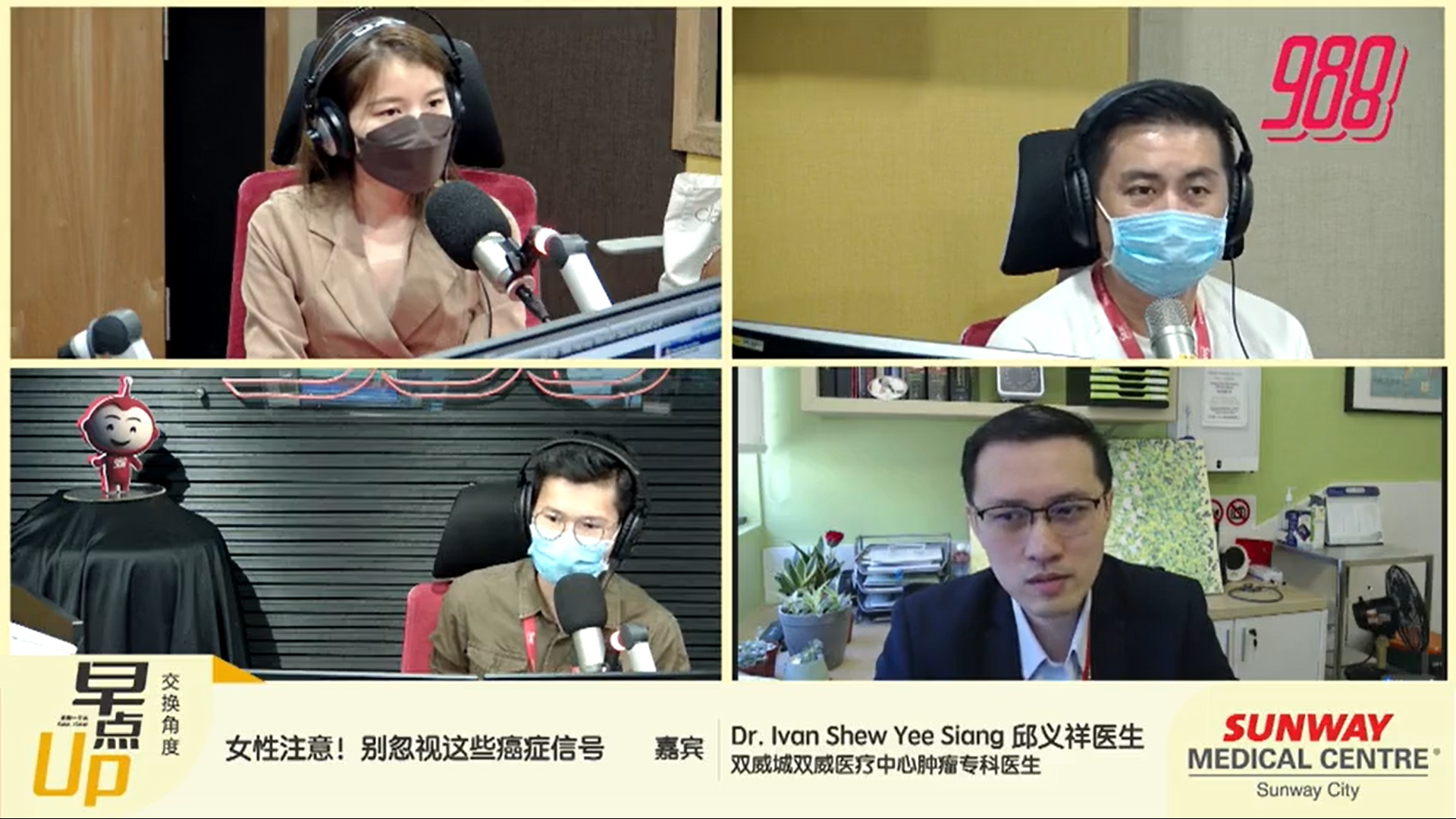 Women often have to deal with a wide range of gynaecological cancers that come along with female physical characteristics, such as breast cancer, cervical cancer or ovarian cancer. What are the signs to look out for? What should women do to take charge of their health?
Join Dr Ivan Shew Yee Siang, Consultant Clinical Oncologist from Sunway Medical Centre, Sunway City and 988FM's Morning Up crew to learn what you need to know about women's cancers.
Watch the Facebook Live video at 988FM's Facebook page via the embedded link at the SOURCE below.
Source: 988 FM
Back