Here's how this Malaysian hospital effectively reverts to paper workflows when needed
21 October 2021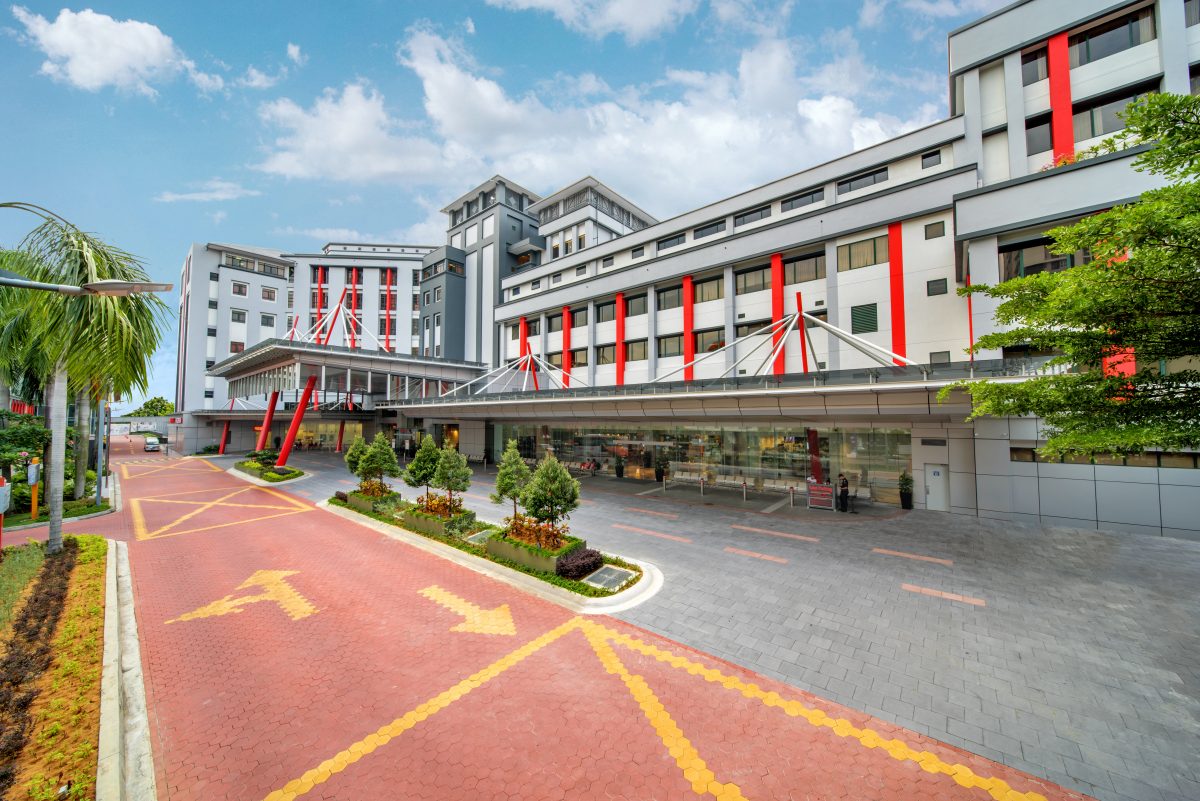 Sunway Medical Centre's Group ICT Director, William Chau, explains why, despite the hospital's increased focus on digitalisation, they still have processes in place for their clinicians and staff to revert to paper workflows.
Over the last two years or so, the majority of healthcare providers around the world have begun digitalising more and more aspects of their facility's operations and processes.
And where documents such as patient medical records, operational manuals, as well as registration and billing forms were previously printed on paper, they can now largely be accessed by clinicians and hospital staff through digital means.
With advances in technology in healthcare, and a greater acceptance of digitalisation in the industry, this trend is likely to continue for years to come.
But, does this completely eliminate the use of paper in hospitals?
For Malaysia's Sunway Medical Centre – a Kuala Lumpur-based private hospital with more than 600 bed capacity – adopting the latest digital technology in healthcare is a strategy they have employed as part of their ongoing efforts to improve processes and increase the overall quality of care for their patients.
William Chau, Group ICT director at Sunway Medical Centre, told Hospital Management Asia: "Digitalisation delivers multiple benefits through standardised data capture, verification, storage and retrieval. The ability to manage access using privileges and controls can also be built on digital platforms.
"And as the cost of storage continues to lower over time, digital backups of documents and records will also be sufficient for most digitised platforms."
Sunway Medical Centre's digital journey was accelerated during the COVID-19 pandemic. At the height of the pandemic in Malaysia, for example, the hospital developed a contactless COVID-19 testing pod to allow healthcare workers to conduct tests for suspected patients in a safer and more efficient manner.
Other new initiatives that the hospital have recently implemented – or are in the midst of introducing – include a real-time hospital operations tracking system, a new Electronic Medical Record (EMR) system, as well as teleconsultation services for their patients.
Sunway Medical Centre also started utilising IoT (Internet of Things) to monitor their patients' clinical and vital signs remotely, with the data collected subsequently being used to predict potential adverse events before they occur.
But despite their focus on digitalisation, Sunway Medical Centre continues to find a role for paper and printing in their operations. In particular, the hospital has put in place a stringent process which sees their clinicians and staff revert to paper-based workflows during downtime events.
Chau elaborates: "We…revert to manual processing in the event of hospital-wide system downtime. The process covers the communication, operational processing, and the use of paper-based documentation – for example, with pricing, receipts, and manual recording – in order to minimise disruption to hospital operations.
"In addition, for certain processes like registration and billing, we will process it manually based on the same digital forms we use. We will then re-key this information into the system when it becomes available."
Having clinicians and staff be agile and familiar with reverting to paper-based workflows during downtime – especially unplanned ones – is vital for hospitals if they are to continue providing safe and quality care for their patients.
Ensuring that clinicians have access to certain key medical information is particularly important, as it could potentially have a significant impact on the safety of a patient.
Highlighting the key medical information that clinicians should have access to during downtime, Chau said: "Some examples of critical medical information required during unplanned downtime includes patients' information, medical conditions, historical records of medication, especially for chronic cases, radiology and lab information.
"It is essential for all this information to be readily accessible and available for medical staff so as to ensure continuity and accuracy of the treatment for patients.
"As such, all our clinicians at Sunway Medical Centre are always able to retrieve and access patients' physical records, without being impacted by any digital downtime."
Apart from downtime events, however, Chau revealed that the hospital still recognises the benefits and uses of paper workflows in their day-to-day operations.
He explained: "The benefit of paper lies mostly in the ease of access. For example, some doctors may prefer to write instead of type, and possibly use that (physical copy) as a backup in the event that systems become inaccessible.
"Hard copies of original records, as well as their backup paper records may also still be required due to legacy or legal reasons."
Source: Hospital Management Asia
Back