Integrative Medicine Approach for Joint Pain
04 October 2022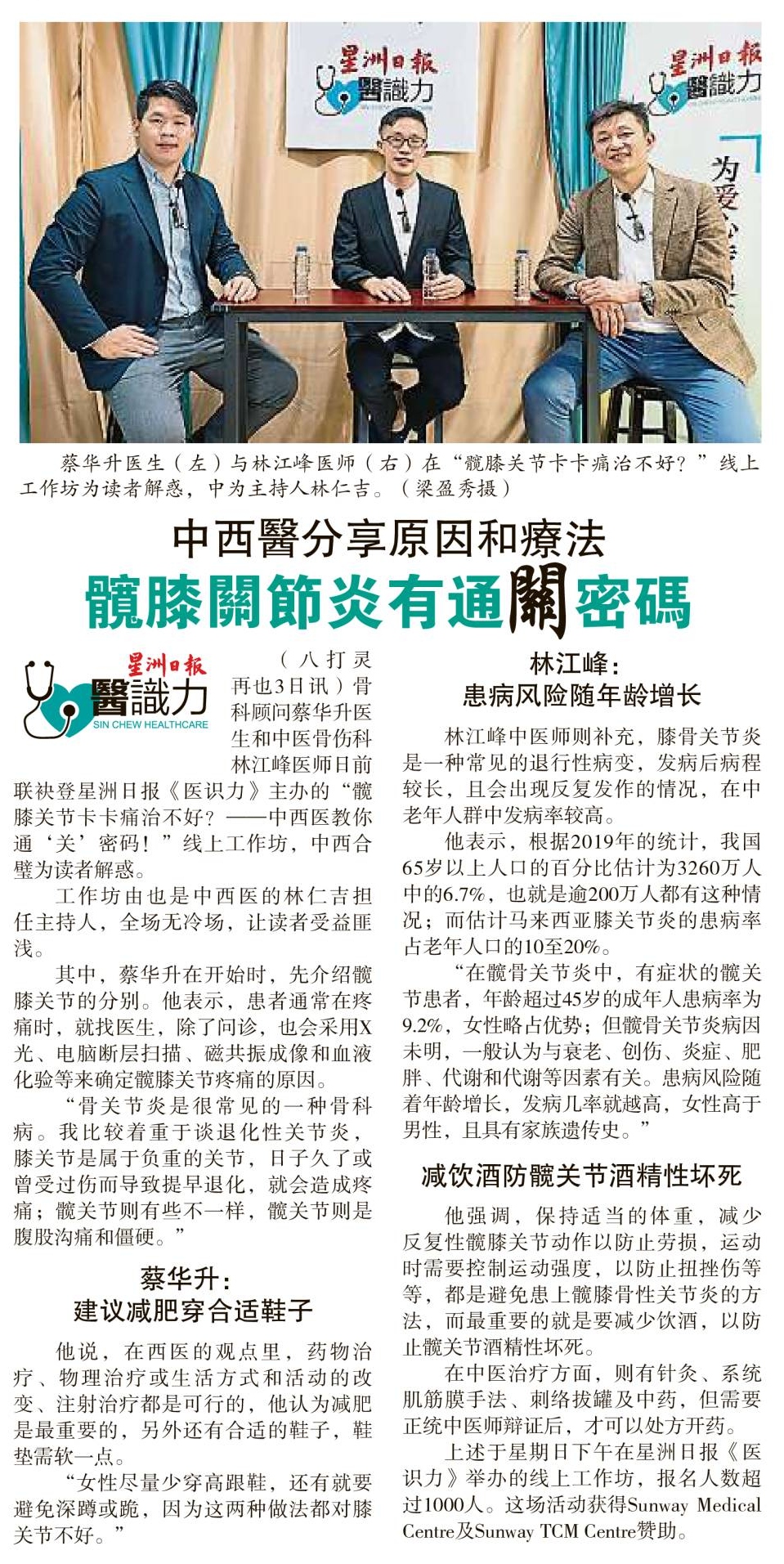 Osteoarthritis is a common degenerative condition with a high incidence in middle age and elderly population.
In a recent webinar organised by Sin Chew Daily, Dr Chua Hwa Sen, Consultant Orthopaedic Surgeon, Sunway Medical Centre, Sunway City and Mr Lim Chiang Fong, Senior TCM Physician, Sunway TCM Centre shared the eastern and western approach to hip and knee joint pain. The webinar was moderated by Dr Lim Ren Jye, Consultant TCM Physician and Head of Sunway TCM Centre, and had more than 1,000 participants.
Dr Chua shared that medication, physiotherapy and injections are part of the western approach to joint conditions, however he believes that weight loss and wearing the right shoes with softer insoles are important on top of making lifestyle changes.
Source: Sin Chew Daily
Back