Sunway Medical Centre Champions COVID-19 Vaccination
11 March 2021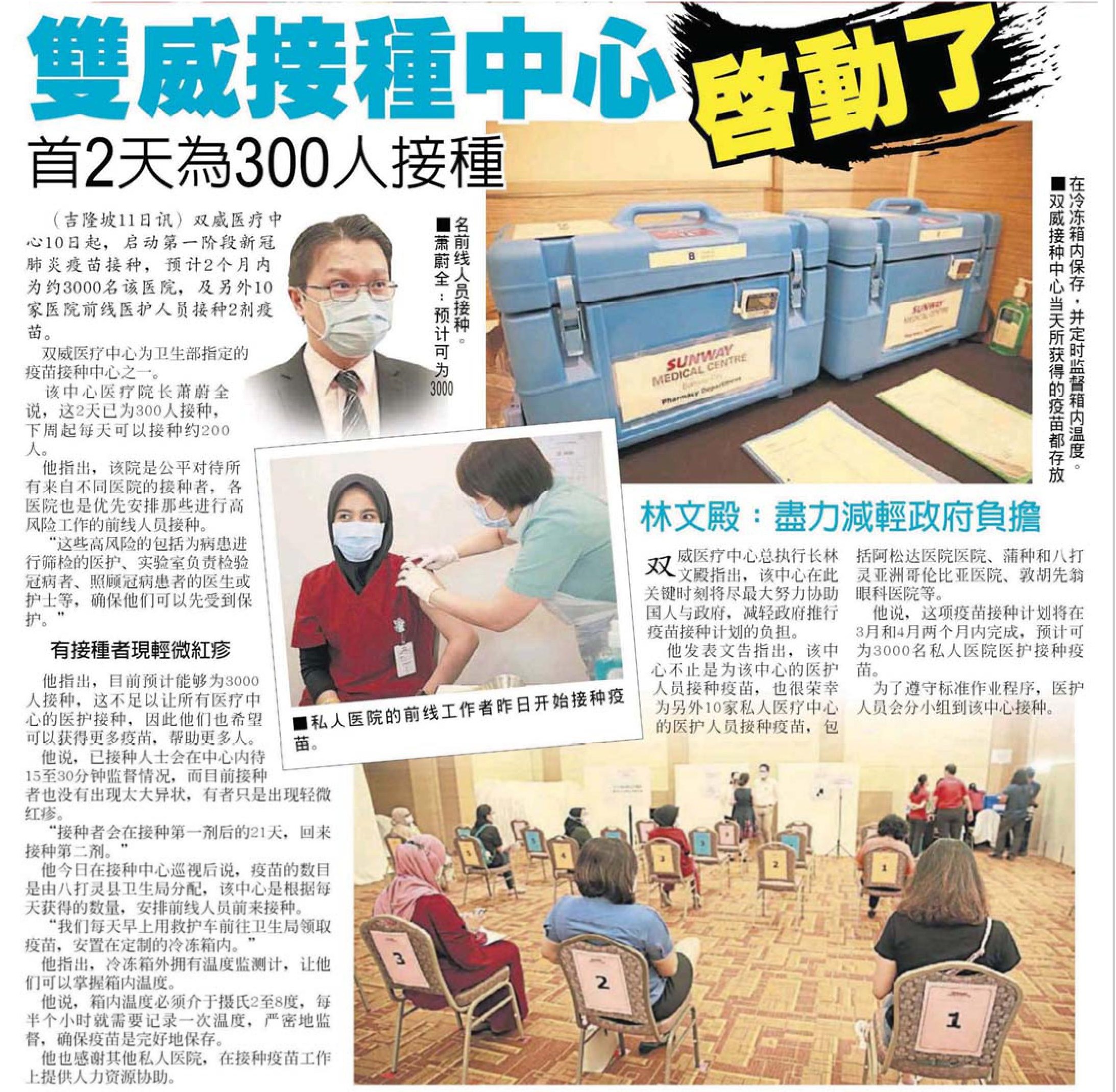 Sunway Medical Centre started the first phase of COVID-19 vaccination with an estimation that approximately 3,000 medical staff in the hospital and 10 other hospitals will be vaccinated with 2 doses within 2 months. Sunway Medical Centre is one of the vaccination centers designated by the Ministry of Health.
Dr Seow Vei Ken, Medical Director of Sunway Medical Centre said that 300 people have been vaccinated in two days, and about 200 people can be vaccinated every day from next week.
Bryan Lin, Chief Executive Officer of Sunway Medical Centre expressed that the hospital is honoured to receive this trusted responsibility from the Ministry of Health and intends to support in any effort possible to serve the people in such a pivotal time. He further added that the coming together of the private hospitals proved that this is a national service and all parties are eager to help ease the burden of the government in this national inoculation programme.
Source: China Press
Back