Sunway Medical Centre Commits to Improving Childbirth Recovery Experience During the COVID-19 Pandemic
15 September 2021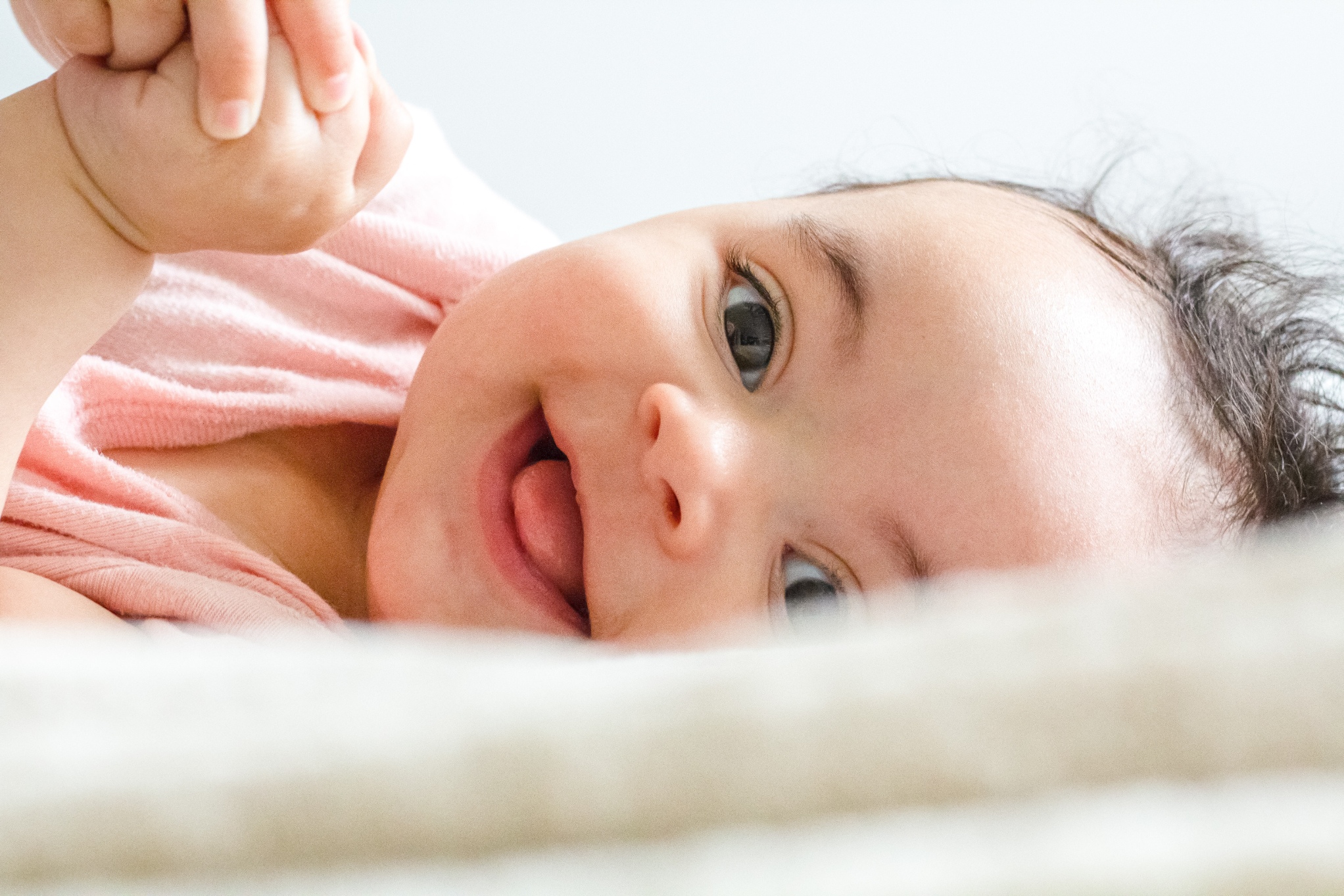 Childbirth has a significant impact on women's lives, and while it is a joyous milestone for many, it can also be a terrifying experience for new mothers. According to a study conducted by the pre and postnatal care app MUTU System, almost all respondents (89.1%) said they did not feel prepared for their postpartum recovery journeys, typically taking around 6-8 weeks.
Dr Janani Sivanathan, a maternal fetal medicine specialist and an obstetrician and gynaecologist from Sunway Medical Centre (SMC) with over ten years of sub-speciality experience, explains that generally, since people perceive that there is a higher risk for complications to arise before birth, the preparation for delivery is more often than not given priority over arrangements for recovery. Therefore, once the baby is delivered, there is a sigh of relief and an assumption that the duty of care is done.
Today, the COVID-19 pandemic has further made the pregnancy journey a particularly stressful time for expectant mothers as more worrying issues arise every day, from vaccination concerns to additional precautions needed for mother and child to prevent infection risks. On top of that, the current pandemic has resulted in mothers having difficulty accessing primary care and extended postpartum social support networks, especially if they are living in an area under the Enhanced Movement Control Order (EMCO).
Giving Birth, But Tested Positive: Knowing What to Expect Helps You Better Able to Recover
In 2019, the maternal mortality ratio in Malaysia was at 21 maternal deaths per one hundred thousand live births. Postpartum care is as much about being emotionally prepared for what's coming and knowing simple strategies to help with the recovery period, especially with the increase in risk for infections during a pandemic.
Available data from Centres for Disease Control and Prevention (CDC) suggests that pregnant and recently pregnant patients with COVID-19 are at increased risk of more severe illness compared with non-pregnant. Although the absolute risk for expectant mothers experiencing severe COVID-19 symptoms is low, these data indicate an increased risk of ICU admission.
Dr Janani recalled having a patient who presented with preterm labour at 29 weeks after being confirmed positive with COVID-19 and required careful monitoring after delivery.
"During that delivery process, I had multiple concerns regarding the mother and child's health. The mother's blood investigations showed that she was at risk of progression to multiorgan failure due to severe sepsis, which could lead to morbidity and mortality. The baby delivered prematurely is also at increased risk of contracting COVID and underlying sepsis," Dr Janani shares.
With COVID-19 potentially affecting the mother's health post-delivery, Ms Hu Kee Yie, a physician from Sunway Traditional Complementary Medicine (TCM) Centre, expresses that pregnant and postnatal mothers are highly encouraged to register and complete their vaccination as earlier as possible, as it can protect them from severe illness caused by COVID-19.
"Vaccinations can be life-saving as it reduces the risk of contracting severe illness. Many studies have shown its safety profile in pregnancy and breastfeeding. Therefore, it is safe for expectant mothers to be vaccinated at any time during the pregnancy, but preferably after 12 weeks of gestation," Dr Janani elaborates in agreement.
Mother and Child's Health Remains the Priority
Nevertheless, many vaccinated mothers are infected from being in a crowded place, despite completing their first dose of vaccination. Therefore, it is important to remember that vaccines effectively keep you from severe illness and death, only after you are fully vaccinated.
Therefore, pregnant mothers are encouraged to take all available precautions to avoid exposure to COVID-19 and optimise health, such as:
Getting a COVID-19 vaccine during pregnancy or postpartum, if not already vaccinated.
Attending scheduled antenatal and postnatal appointments.
Maintaining a healthy diet and consume multivitamin supplements of folic acid and Vitamin C and D.
Following routine hygiene practices, including washing hands often.
Following safety measures to prevent COVID-19 infection, especially if not fully vaccinated, such as wearing a mask, maintaining physical distancing, and limiting contact with other individuals as much as practical.
"When a COVID-19 positive patient has delivered her baby, there is a need to focus on her COVID recovery by doing teleconsultations and arranging for herbal medications to be delivered every 3-5 days. Only after she is fully recovered from COVID-19 can we then proceed with providing herbal nourishment for her confinement," Ms Hu said.
COVID-19 is an infectious disease, and so when a mother is diagnosed positive, postpartum recovery must be put on hold as recovering from the COVID-19 virus becomes the priority. All in all, the postpartum period pre and during pandemic represents a critical window of opportunity to improve maternal health in which Dr Janani echoes, highlighting that help from a professional or family caregiver would ideally benefit the mother's postpartum recovery.
Therefore, here is a list of relevant tips to help COVID-19 positive mothers during the postpartum recovery period:
Keep hydrated and get an adequate amount of rest and ambulation.
Purchase a pulse oximeter for the mother to monitor her oxygen levels consistently.
Attend prenatal and postpartum care either physically or via teleconsultations during the quarantine period and arrange for medications to be delivered.
If the mother develops a high-grade fever, persistent cough, chest pain, vaginal bleeding or leaking, or reduced fetal movements, seek medical help immediately.
Mothers with underlying medical illnesses such as diabetes, hypertension, or kidney disease are encouraged to be hospitalised for close monitoring.
A COVID-Safe Hospital
Because of the speed and spread of the pandemic and the prevalence of the COVID-19 infection in our communities, the care of pregnant mothers required a unique and coordinated response. With time, most of the hospitals in our nation became "COVID hospitals". The demand for hospital beds and space increased rapidly, subsequently adding on considerable impact on the functionality of the postnatal service.
Addressing the heightened infection risks that could potentially arise during the pandemic, Sunway Medical Centre has developed multiple Standard Operating Procedures (SOPs) for the safety of both mothers and their newborns during prenatal, labour and delivery, as well as the postpartum periods.
As a COVID safe hospital, some of the safety measures taken include:
The creation of negative pressure rooms, cabins and isopods to keep the suspected or confirmed COVID-19 positive patients in, so that the virus is contained and does not infect the public or healthcare workers.
Clean, indoor air with UV-equipped air vents and air handling units (AHU) providing more than 12 air changes per hour in critical areas.
Championing COVID-19 vaccination as a Vaccination Centre since Phase 1 of the National COVID-19 Immunisation Program.
All staff and consultants are fully vaccinated.
COVID-19 testing made compulsory for all admissions.
Restrictions on visiting hours and numbers of visitors, with only designated entry points that are triaged 24/7.
Regular sanitisation of clinics, wards and common areas are carried out.
Telehealth advisory made available via the Telemedicine Command Centre.
Birth may signal the end of one's pregnancy, but it is only the beginning of so much more. Amidst the COVID-19 pandemic, life after delivery can still be meaningful.
Source: Health Matters
Back