Sunway Medical Centre Pioneers Robot-Assisted Joint Replacement Surgery in the Country  
17 July 2022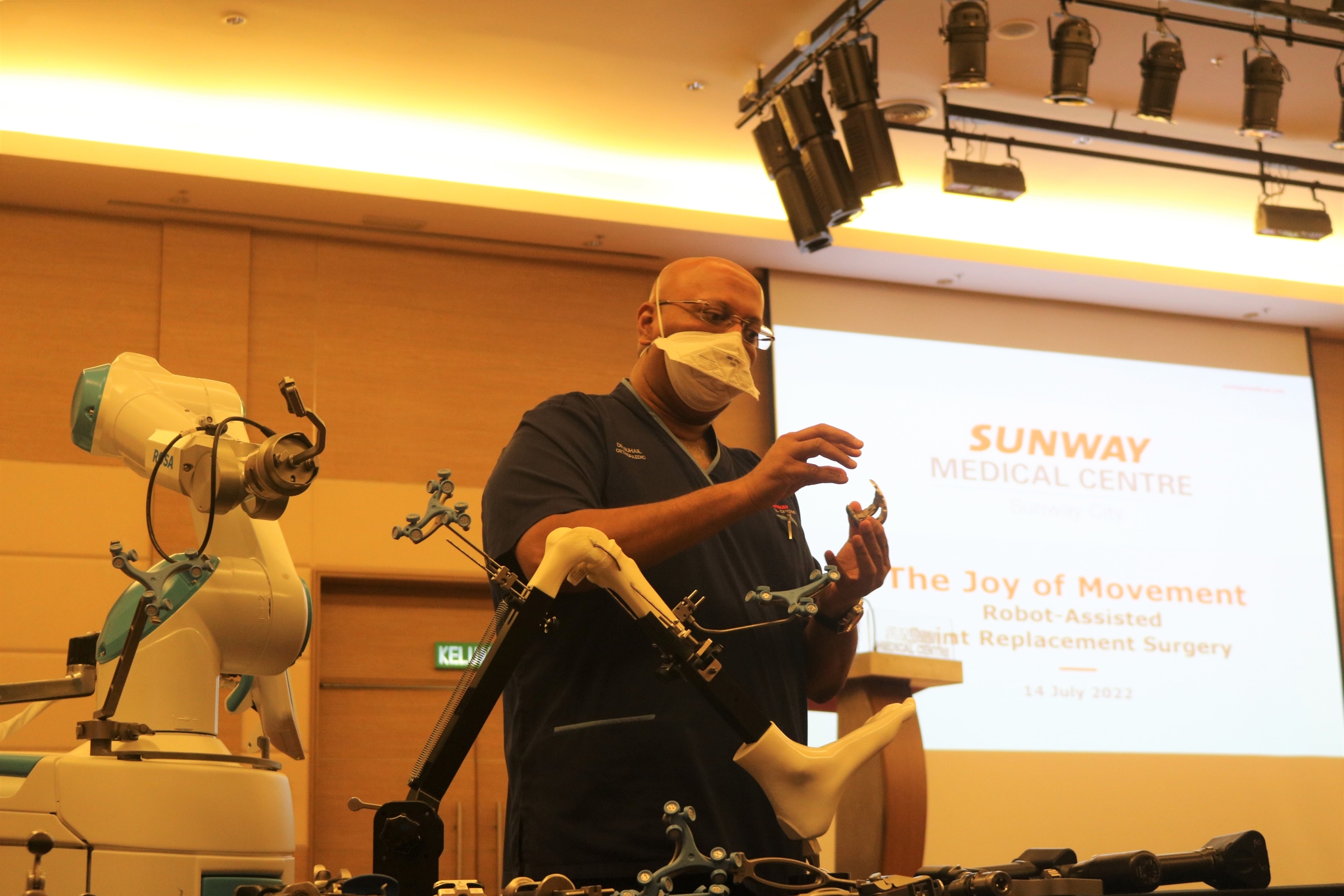 The country's leading smart hospital, Sunway Medical Centre continues to lead the medical sector when it became the first hospital to successfully perform joint replacement surgery with the help of robots.
It uses two advanced robotic systems, namely Mako SmartRobotics and ROSA Knee System, which provide three-dimensional (3D) models of CT scan results made specifically on patients to replace the hip or knee.
Sunway Medical Centre Consultant Orthopaedic and Arthroplasty Surgeon, Dr Chua Hwa Sen said the technology allows surgeons to plan procedures in advance as well as provide various benefits to patients.
"Early planning enables joint replacement surgeries to be performed accurately and safely while giving patients a unique surgical experience tailored to their anatomical needs.
"This accuracy also allows patients to experience less pain after surgery and be able to recover more quickly, including reduced painkillers and physiotherapy.
"(Replacement) of inserted joints can also last longer," he said when met by reporters at SunMed Convention Centre, Sunway Medical Centre recently.
Commenting further, Dr Chua added, a person's mobility and ability to live their daily life independently can also be achieved while improving the quality of life.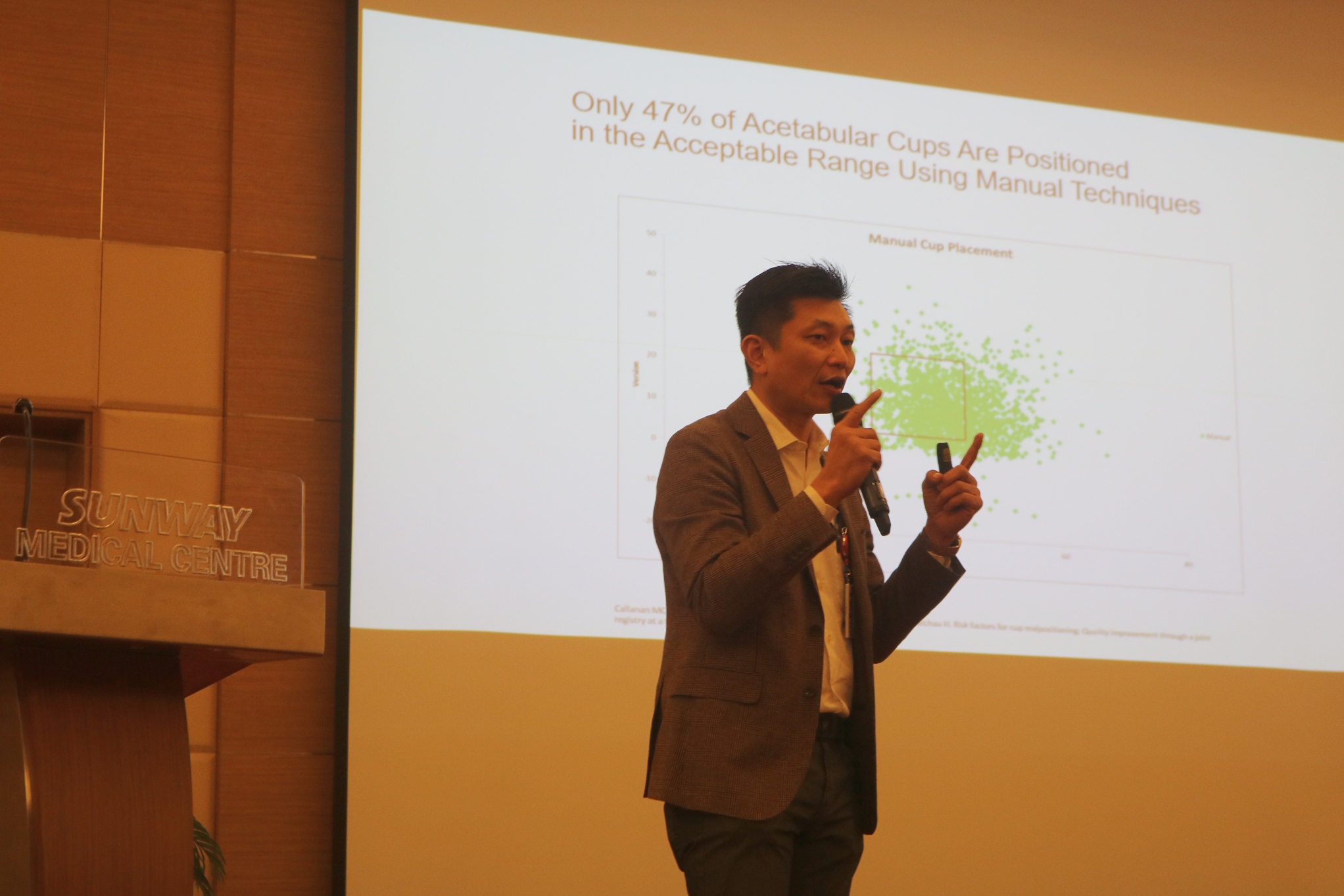 Meanwhile, Sunway Medical Centre Consultant Orthopaedic, Arthroplasty and Trauma Surgeon Dr Suhail Suresh Abdullah said the smart and adaptive technology also enabled high accuracy and alignment to be obtained easily compared to conventional procedures.
"When using this robotic method, we (surgeons) do not have to open or cut too much tissue. This allows the surgery to be performed quickly and expeditiously. This method also gives surgeons to get the alignment in surgery correctly and more easily.
"The accuracy of this surgery will also reduce various costs to patients involving the number of days patients are admitted to the hospital and repeat surgeries," he said.
This clearly proves that surgery with the help of robots pioneered by Sunway Medical Centre is safer, efficient, less painful and gives better results after surgery.
Source: Astro Awani
Back