Sunway Medical conducts astonishing surgery, saving 11-month old baby
24 February 2021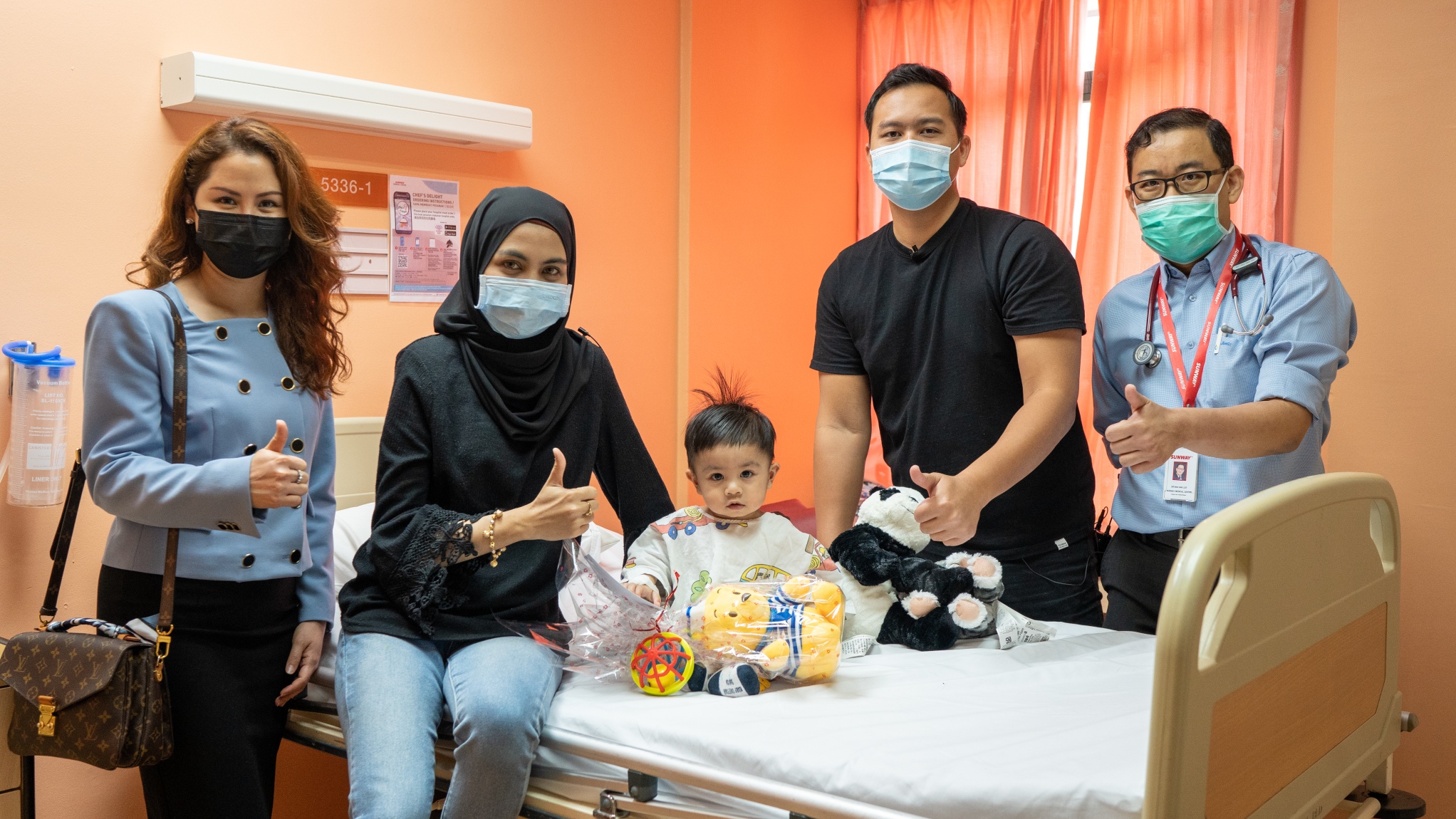 Sunway Medical Centre crossed a milestone by performing a ventricular septal defect surgery (VSD) closure operation on an 11-month old infant who was born with two holes in his heart, saving his life.
The baby had been suffering with difficulty breathing since he was a week old, which prompted the parents to send him for a handful of tests before realising he had a congenital heart defect.
VSD is an abnormal opening (hole) in the heart that forms between the heart's lower pumping chambers (ventricles), allowing oxygen-rich and oxygen-poor blood to mix.
Over time, if not repaired, the defect may cause an increased risk of other complications including heart failure, high blood pressure in the lungs, irregular heart rhythms or stroke.
Despite only a small number of hospitals in Malaysia possess the expertise to treat such a condition, the Sunway Medical Centre was able to accomplish the feat smoothly within four hours.
The Cardiac & Vascular Division at Sunway Medical Centre is one of the centres of excellence in this tertiary specialist care hospital.
It offers a comprehensive and professional service for patients with cardiac and vascular disease.
Its cardiologists, paediatric cardiologists, cardiothoracic surgeons, vascular surgeons, endocrinologists, nephrologists, orthopaedic surgeons, and the rehabilitation team are all involved in the care of patients.
Source: Focus Malaysia
Back