The Edge Third Age Economy Symposium 2022: Challenges of Preparing For Retirement in a Post-pandemic World
27 June 2022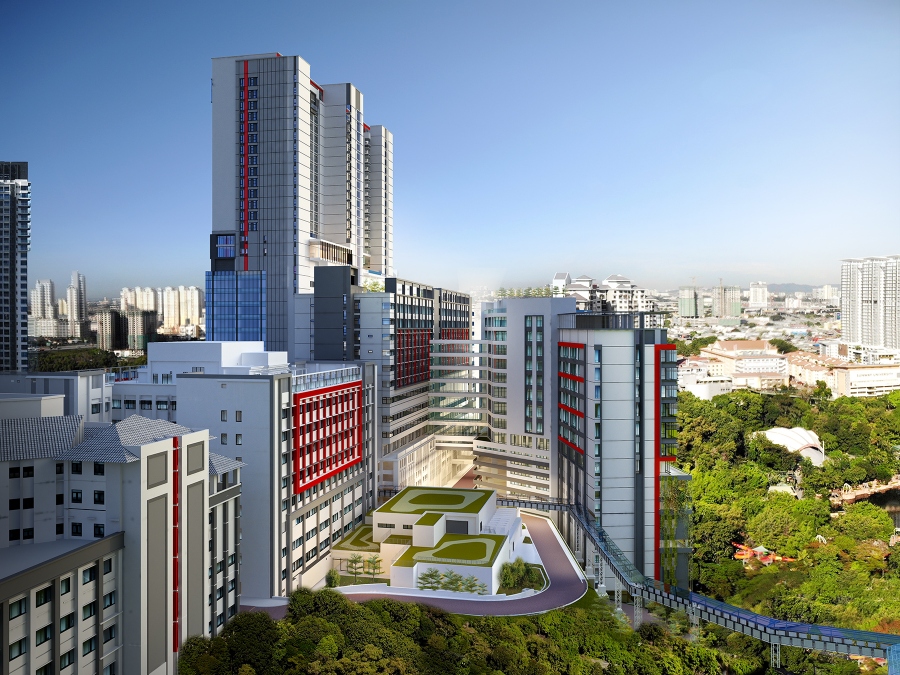 While many things have seemed uncertain in the over two years during the pandemic, one thing is for sure: People have become more health-conscious, reflected in the fact that preventive healthcare services are gaining traction.
Dato' Lau Beng Long, Managing Director at Sunway Healthcare Group, says a drastic increase is seen in people getting health check-ups at The Wellness Centre at Sunway Medical Centre, located at Bandar Sunway.
As at May this year, people who have got their health check-ups done at the centre increased 58% compared with the corresponding period last year. It also represents an increase of 157% and 45% compared with the full-year number in 2020 and 2019 respectively.
Home-care services also saw high demand during the pandemic, observes Lau. "The activities for our home-care services doubled as compared with pre-pandemic times, because patients were able to receive quality healthcare by skilled nurses and physiotherapists for a wide range of conditions, including home monitoring for patients with mild Covid-19 symptoms."
Home-care services have thrived because patients, especially those with chronic conditions, find it a safer option than receiving treatment at the hospital for fear of contracting the Covid-19 virus, he adds.
Interestingly, the perception of the general public towards senior living — a concept encompassing a range of housing and lifestyle options for ageing persons — has been gradually changing since the pandemic hit the world.
The pandemic has increased the demand for good senior living facilities, with the elderly desiring to spend their sunset years comfortably with sufficient healthcare accessibility and connectivity, infection control practice, skilled caregivers and more. In line with this is an increase in the demand for quality senior living facilities and services coming from baby boomers (born between 1946 and 1964), says Lau.
He expects the demand for senior living facilities and services to peak in the next 20 years.
Lau adds that there is currently a lack of senior living facilities and services in the market. Sunway Group is filling the gap with its expansion plans, including a senior living facility annexed to its flagship hospital, Sunway Medical Centre.
"This new development offers retirees and semi-retirees a residence that provides convenience, security, and most importantly, consistent and reliable quality healthcare.
"Residents of the facility have access to quality healthcare services from the largest private tertiary and quaternary hospital (with 616 beds) located within the same vicinity.
"For those who are mobile and active, they can choose to live independently in the facility while those who need some level of health and personal care can opt for assisted living."
Malaysia's growing ageing population is ready to welcome a new standard of senior living, says Lau.
To give readers a better insight into retirement planning in the post-pandemic world, The Edge will be hosting The Edge Third Age Economy Symposium 2022 on July 2, from 8.30am to 1pm. The theme is "Successful Ageing in a Post Covid World".
Source: The Edge
Back