The World's Few Female Orthopaedic Oncology Surgeons
10 March 2021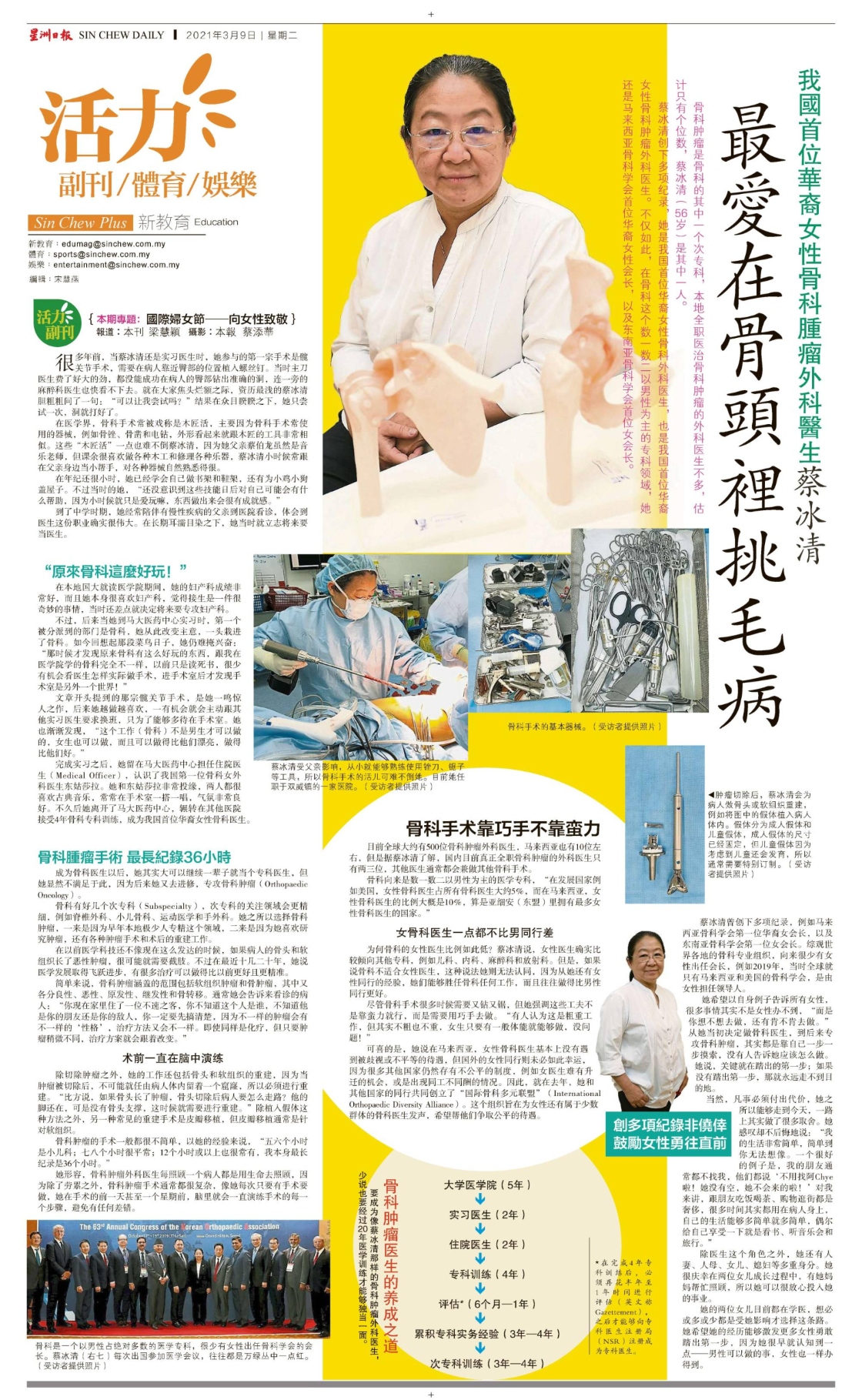 It is estimated that there are only about 500 bone tumour surgeons in the world today and about 10 in Malaysia. Orthopaedic has the lowest percentage of women in a surgical specialty and continues to be a male-dominated discipline. In fact, orthopaedic surgery is notoriously demanding in terms of commitment, surgical skills and delicate attention to details, notwithstanding mental and physical stamina of the surgeons.
This only puts weight into perspective as Dr Chye Ping Ching rose to become Malaysia's second female orthopaedic surgeon in 2000. She was also the first female Chinese to do so.
Going into medical school, Dr Chye did so well in Obstetrics & Gynaecology that she thought it was the career path for her. But life seems to have surprises in store – her first houseman posting at Universiti Hospital in Orthopaedics would alter the course of her future.
"Orthopaedic surgery fascinated me! It was so different from what I've learned in medical school and I immediately fell in love with all the tools in the operation theatre. I still remember by first surgery – assisting and observing from the sidelines while the surgeons in the room struggled to delicately insert screws into the hip of the patient. I volunteered and with one try, the rest was history," she said.
Now in her 50s, Dr Chye is not slowing down anytime soon and generously shares her knowledge with the younger surgeons. She is a mother of two grown-up daughters, who followed her footsteps in the fields of medicine. She hopes that her journey can inspire many girls and women to pursue their interest despite an uphill climb in certain fields.
Source: Sin Chew Daily
Back