COVID-19 Recovery Clinic
02 September 2021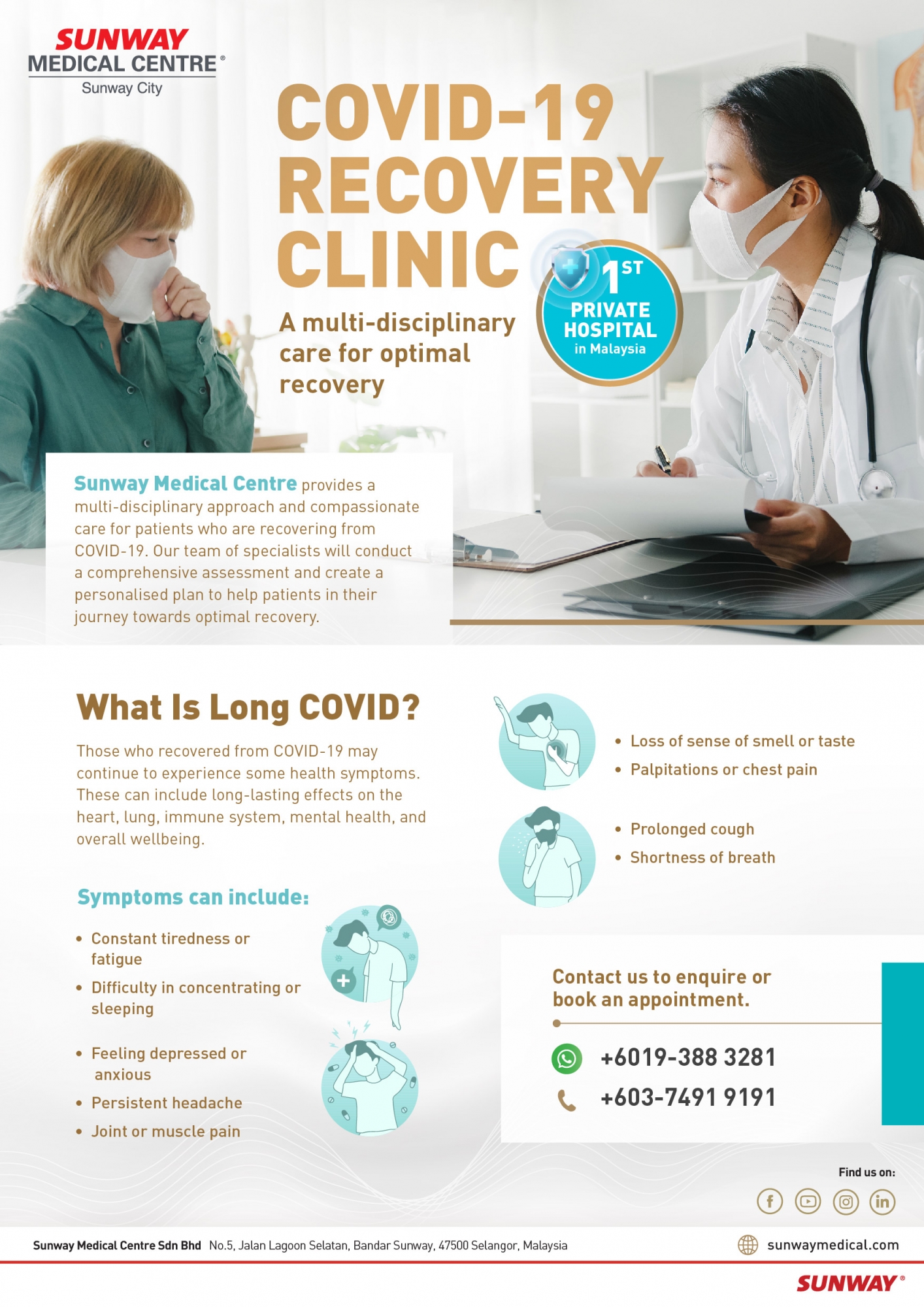 Compassionate care that understands what you are going through.
Even when you are assessed to be free of COVID-19 after the initial bout of illness, some symptoms can linger and persist for a long time, which tend to cause stress, anxiety, and obvious deterioration in the quality of life.
Let us help you along your way to complete recovery. Our COVID-19 Recovery Clinic closely monitors your post-COVID health with a comprehensive treatment plan that aims to help you feel better and get back on your feet again.
Contact us to book an appointment with our consultants.
Call: +603-74919191
24/7 WhatsApp: wa.me/60193883281
Back