Robotic-Arm Assisted Joint Replacement Surgery
02 September 2021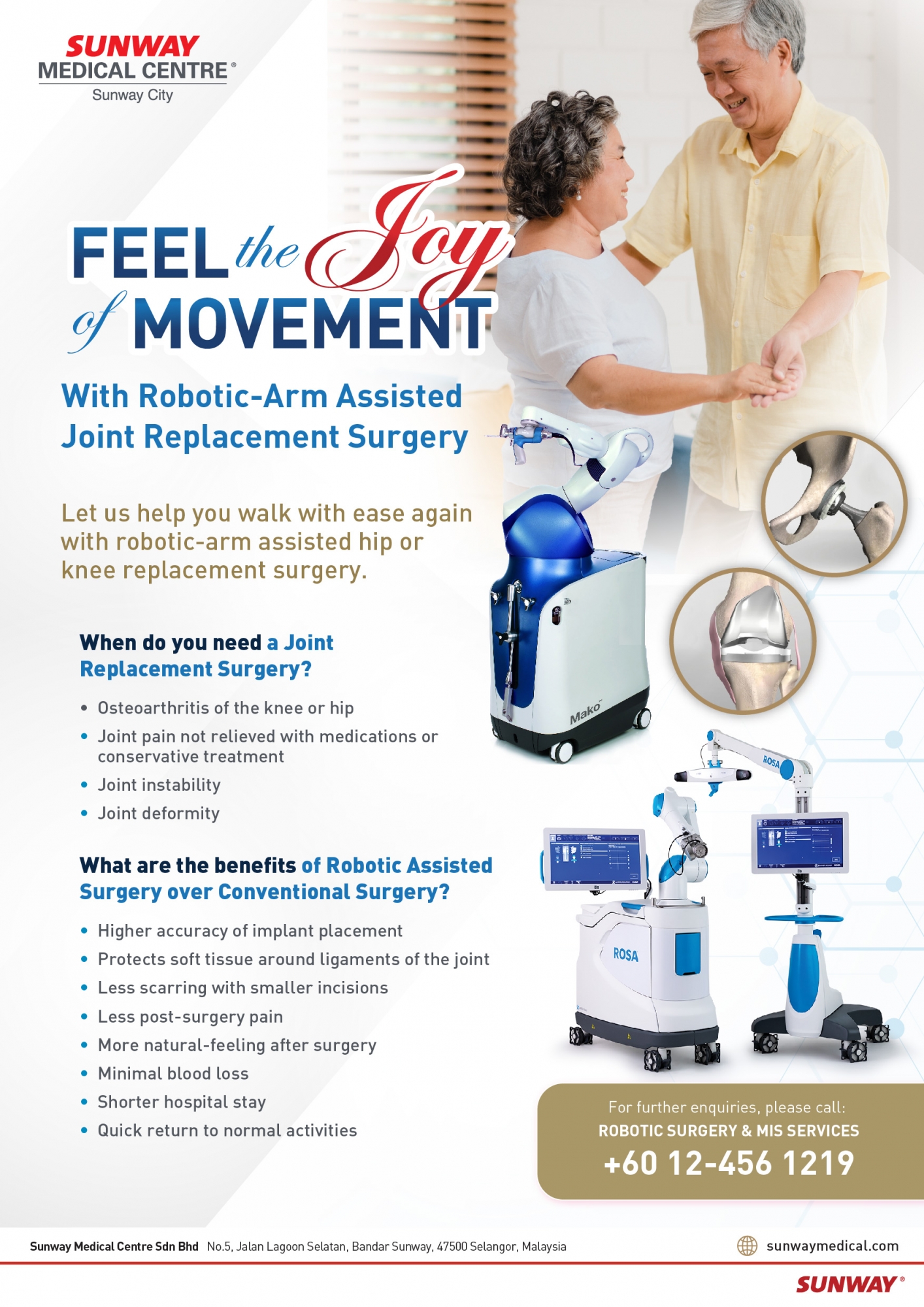 Your way to a pain-free life.
Joint replacement surgery removes a part or all of the damaged joint and replaces it with artificial implants. The surgery offers significant pain relief and improves joint function and mobility.
Robotics-assisted joint replacement surgery is recommended for hip and knee replacement. It can be the ideal treatment option for people who suffer from joint pain that does not go away after receiving non-surgical conservative treatments such as medication, physiotherapy, and/or lifestyle modification.
Compared to traditional surgery, robotics-assisted surgery is reported to offer more sense of safety and security, shorter recovery downtime, less pain, and better immediate and long-term results. Talk to your orthopaedic surgeon to determine whether a robotics-assisted surgery is suitable for you.
Contact us to find out more.
ROBOTIC SURGERY & MIS SERVICES
+60 12-456 1219
Back