COVID Recovery Rehabilitation Packages
04 October 2021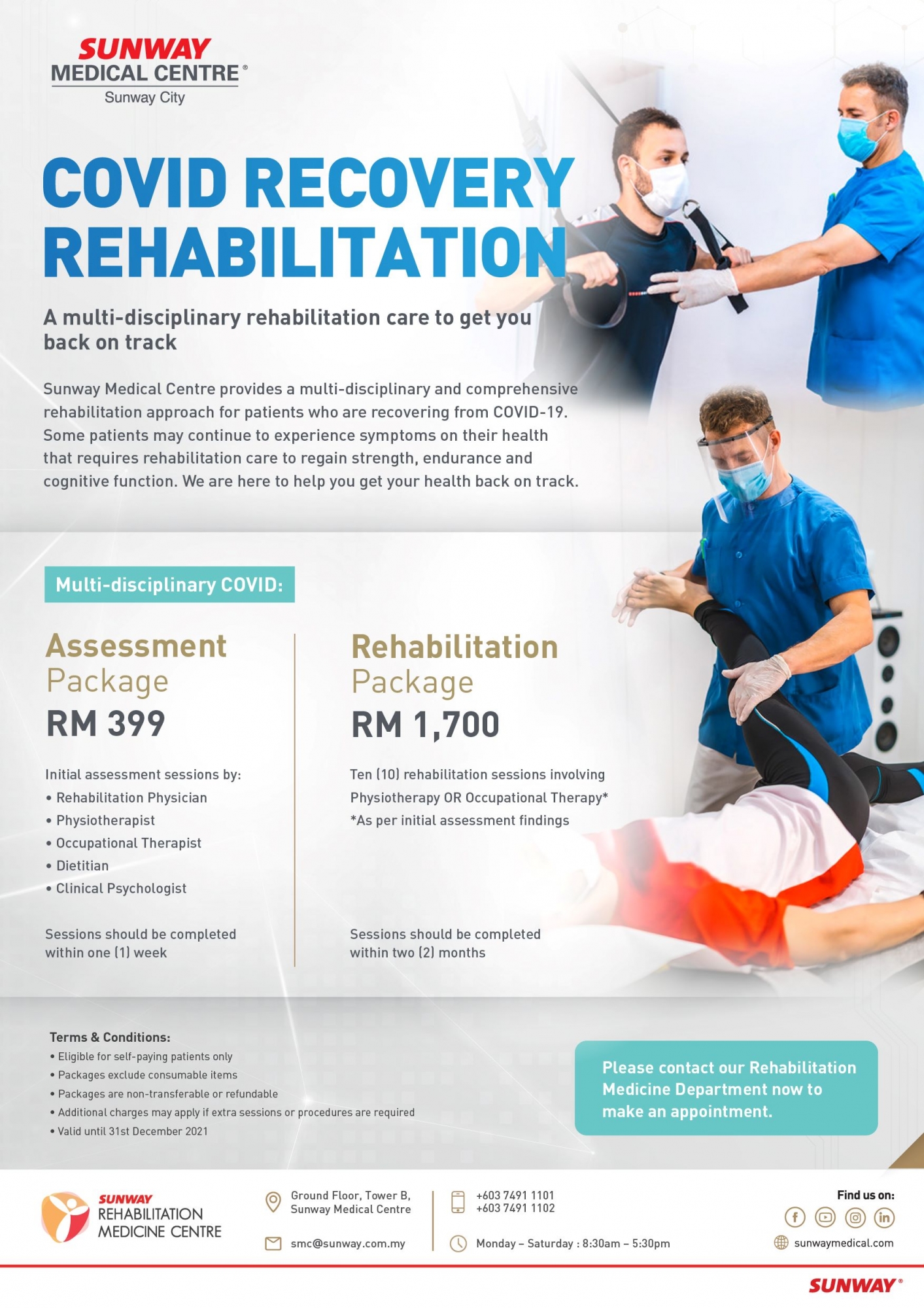 While the long-term effects of COVID-19 are still being studied, our rehabilitation team may help you return to normal life with highly personalised and patient-centric care.
Navigate the barriers to recovery with professional guidance, and feel better managing life again.
Our COVID-19 rehabilitation team includes
Rehabilitation physician
Physiotherapists
Occupational therapists
Dietitians
Clinical psychologist
Contact our Rehabilitation Medicine Department
at +603-74911101 or +603-74911102 to learn more.
Back