Digestive Health Screening
11 May 2021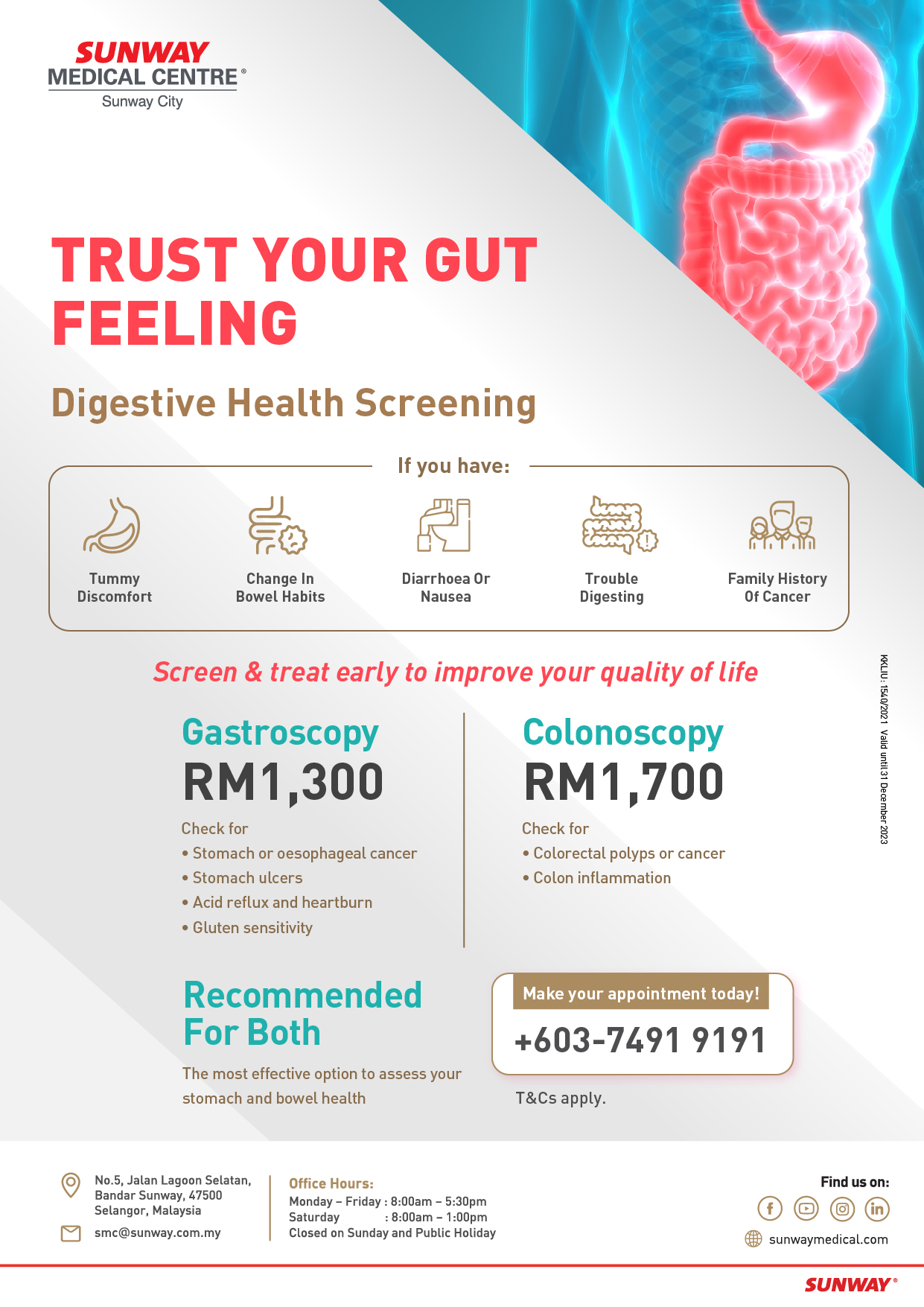 *During the movement control order, kindly approach our staff for assistance to ensure a smooth journey to your health appointments ❤️
Digestive Health Screening
TRUST YOUR GUT FEELING
If you have:
Tummy Discomfort
Change in Bowel Habits
Diarrhoea or Nausea
Trouble Digesting
Family History of Cancer
it's time to screen and treat early to improve your quality of life.
Gastroscopy RM1,300
Rule out
Stomach or oesophageal cancer
Stomach ulcers
Acid reflux and heartburn
Gluten sensitivity
Colonoscopy RM1,700
Rule out
Colorectal polyps or cancer
Colon inflammation
Make your appointment today at +603-7491 9191
Terms & conditions apply.
Monday to Friday: 8:00am to 5:30pm
Saturday: 8:00am to 1:00pm
email: smc@sunway.com.my
Sunway Medical Centre, Tower A, 5 Jalan Lagoon Selatan, Subang Jaya, Selangor.

Go with WAZE

Go with Google Maps
Back