Women & Men Health Screening Packages
02 June 2021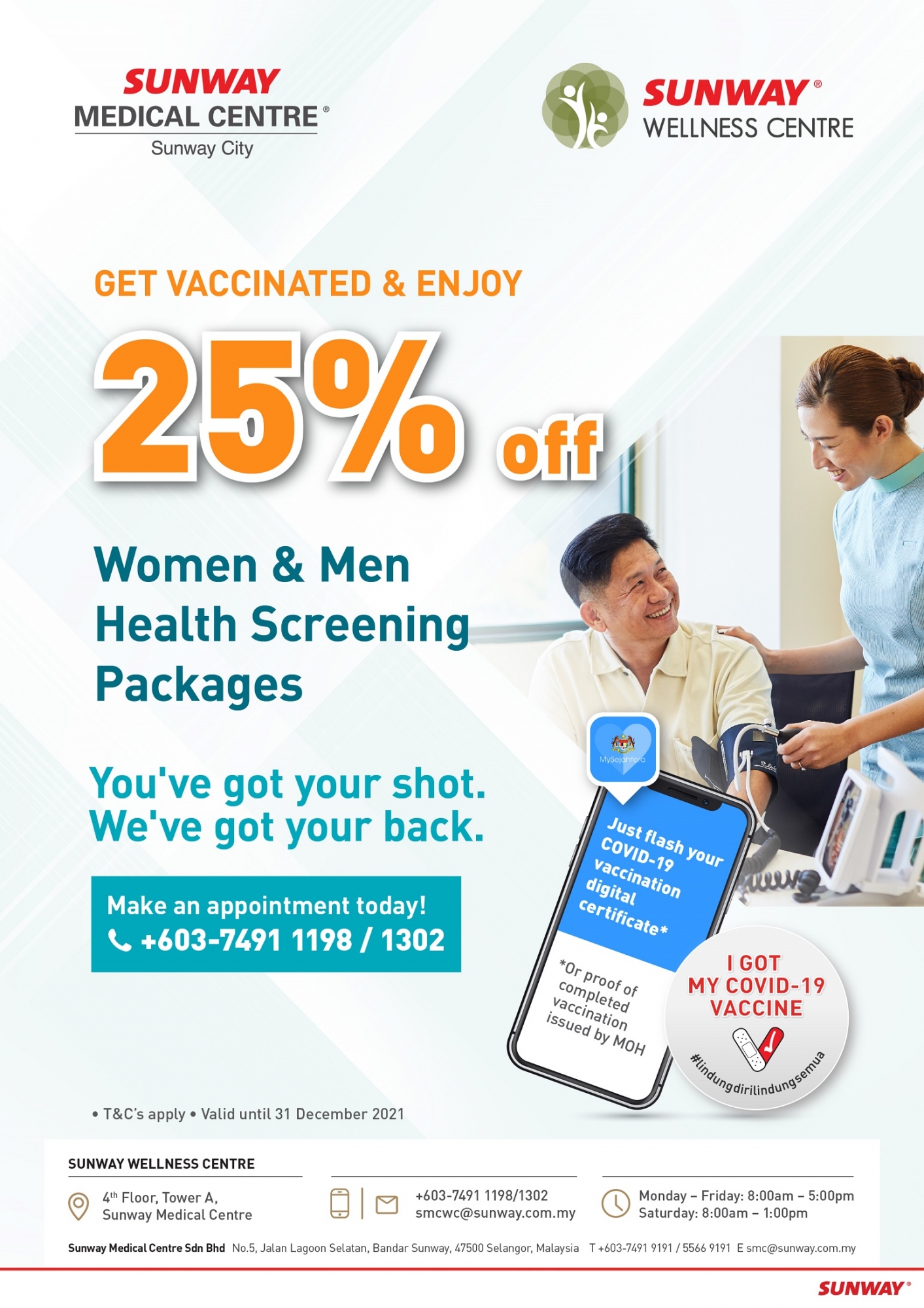 Women & Men Health Screening Packages
YOU'VE GOT YOUR SHOT. WE'VE GOT YOUR BACK.
Get Vaccinated & Enjoy 25% off!
Make an appointment today at +603-7491 1198/1302
Terms & conditions apply. Valid until 31 December 2021.
Monday to Friday: 8:00am to 5:00pm
Saturday: 8:00am to 1:00pm
email: smcwc@sunway.com.my
Sunway Wellness Centre, 4th Floor, Tower A, Sunway Medical Centre, 5 Jalan Lagoon Selatan, Subang Jaya, Selangor.

Go with WAZE

Go with Google Maps
Back