Cancer in the Elderly: Challenges and Barriers
21 January 2020
The word 'cancer' is always associated with fear - fear of pain and suffering, fear of recurrence, fear of death - to name but just a few. Such fear is drastically heightened in older adults, as most of them are worried that their other chronic health conditions, coupled with a weakened immune system, might complicate their recovery process.
This is at times complicated by the lack of knowledge on oncology treatment breakthroughs as patients struggle to make an informed decision about the most suitable treatment for their case.
Maintaining updated knowledge and skills in the ever-evolving cancer treatment developments are just the basics. Modern-day oncologists must also be equipped with the soft skills to explain complicated medical jargon to the patients in layman terms. Ideally, oncologists should also be fluent in various languages and dialects as there are many older adults who could not understand English very well.
For example, communicating the differences in various available radiotherapy treatment systems such as Radixact-X9 Tomotherapy, TrueBeam, IORT and Gamma Knife allows both the oncologist and the patient to work hand in hand to personalise treatment plans on a case-by-case basis, thereby achieving optimal results.

There are so many myths surrounding cancer, stirring up unnecessary fear. We need to educate our patients on the available treatment options. As advancements continue to be made in cancer treatment, we, as oncologists, must guide our patients to ensure that they fully understand the best management for their care.
Cancer treatment may be more challenging in the elderly and many factors need to be carefully weighed. However, in the right setting and with the appropriate individualised treatment, cancer in the elderly can be managed just like any other chronic condition.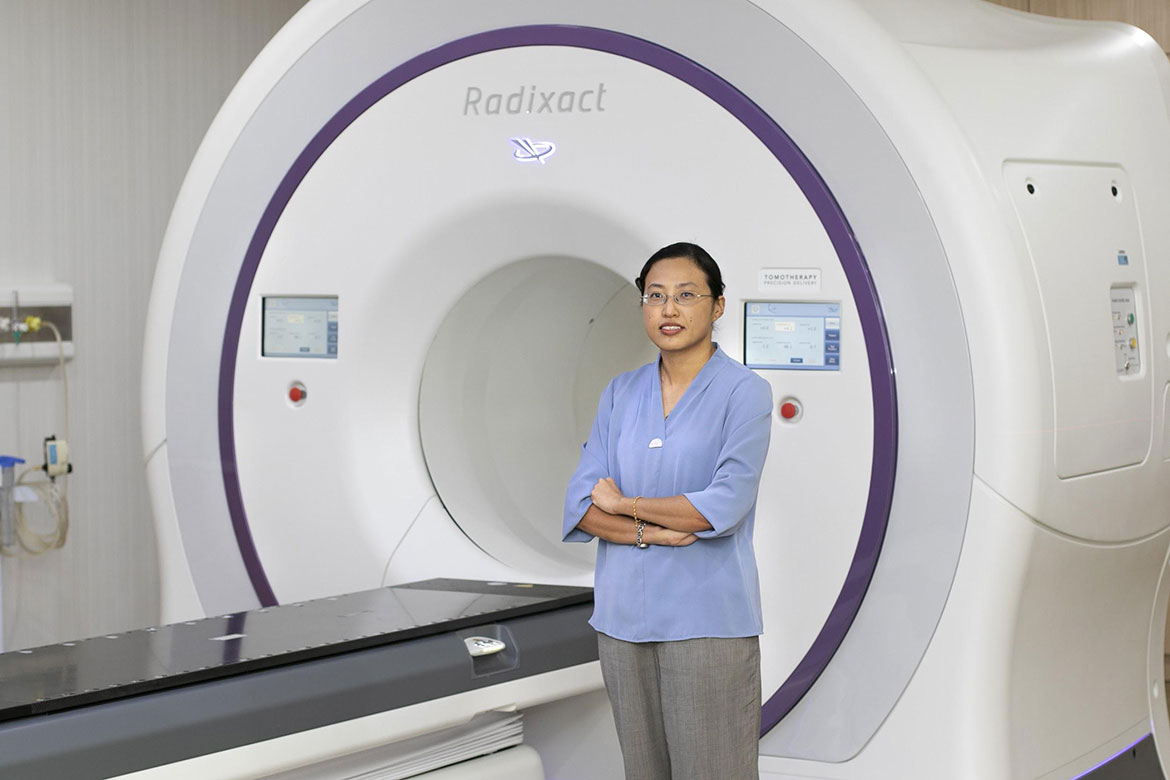 Dr Aqilah Othman - A Brief Introduction
Dr Aqilah Othman had received her oncology training at Beatson West of Scotland Cancer Centre, an internationally renowned specialised cancer care centre in the United Kingdom.
As a recipient of The Royal College of Radiologists RCR-Cyclotron Trust Visiting Fellowship, a coveted award granted to promote a greater understanding of proton and carbon ion therapy in the wider spectrum of advanced radiotherapy to clinical oncologists whilst she was still working in the United Kingdom, Dr Aqilah is no stranger to proton therapy, the modality used to treat Datuk Lee Chong Wei's cancer, having undertaken her fellowship on this in a tertiary centre in Italy.
An oncologist of Chinese-Malay parentage, Dr Aqilah is proficient in Cantonese, English and Malay.
Make an appointment with Dr Aqilah here: https://www.sunwaymedical.com/doctor/dr-aqilah-othman
Tags: cancer
Back