Parentcraft Workshops 2023
01 January 2023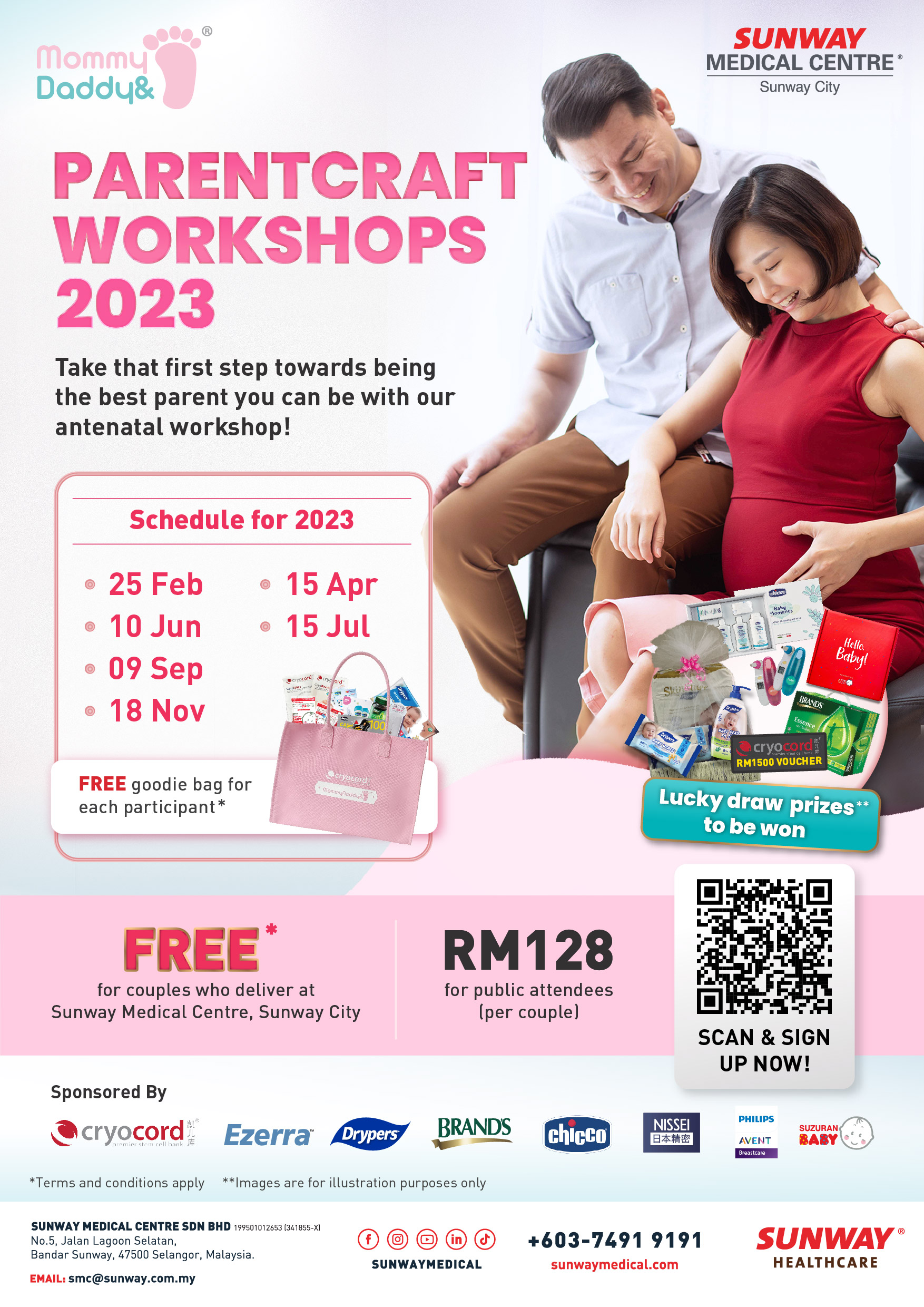 Congratulations to all expecting mommies and daddies!
The parenthood journey is indeed exciting and full of adventure. Our lives change the moment our adorable bundle of joy arrives and it can be daunting especially for new parents. In sailing through your new roles as parents, there will be so much to learn and explore, and we will be here to provide you with the support and guidance with our antenatal programme which covers from labour and delivery to the care of a newborn.
During the workshop, you will have the opportunity to experience hands-on activities and have a Q&A session with our professional healthcare team.
Additionally, you will also stand a chance to win lucky draw prizes when you join the workshop!
Take the first step towards being the best parent with us and enjoy your parenthood journey.
Schedule for 2023:
Limited seats are available, register now by clicking on your preferred date!
Event details:
Time : 9.00 am to 4.30 pm (Saturday)
Venue : SunMed Convention Centre, Tower A, Level 4, Sunway Medical Centre, Sunway City
Fee : RM128 per couple
*Complimentary registration for mommies who deliver at Sunway Medical Centre, Sunway City
* Terms & Conditions apply
Agenda:
Nutrition for Your Maternal Journey
Prenatal & Postnatal Care
Care of Newborn
Wonderful Breastfeeding Journey
Newborn Hearing Screening
Childhood Vaccination
Labour and Delivery
Antenatal Exercise
*The topics are subject to change
For more info, please contact +60 11-1664 1468
Back