Do I Need Surgery For Knee Pain or Hip Pain?
25 May 2022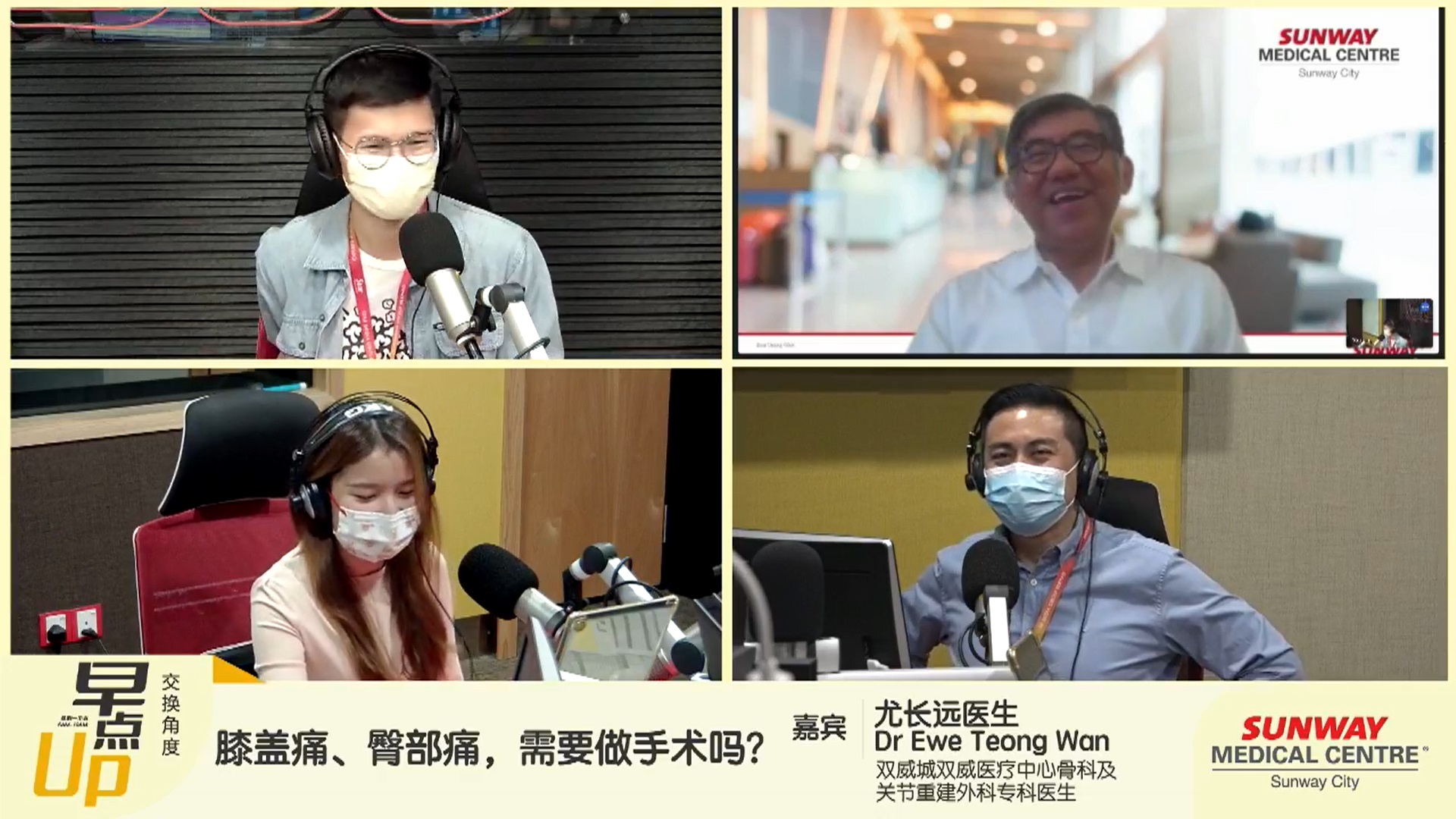 Experiencing pain on knee and hip joint are no longer relevant to only older people. Much younger people are also at the risk of getting hip strain and injury as they are more into sports like a marathon.
But does knee or hip pain always require surgery? Or are there other solution or prevention method that can be done?
Dr Ewe Teong Wan, Consultant Orthopaedic & Trauma surgeon from Sunway Medical Centre, joins 988FM's Morning Up crew to discuss what you or your loved ones should do when having knee or hip pain.
Watch the Facebook Live video at 988FM's Facebook page via the embedded link at the SOURCE below.
Source: 988 FM
Back