Gaining insights into palliative care
15 September 2021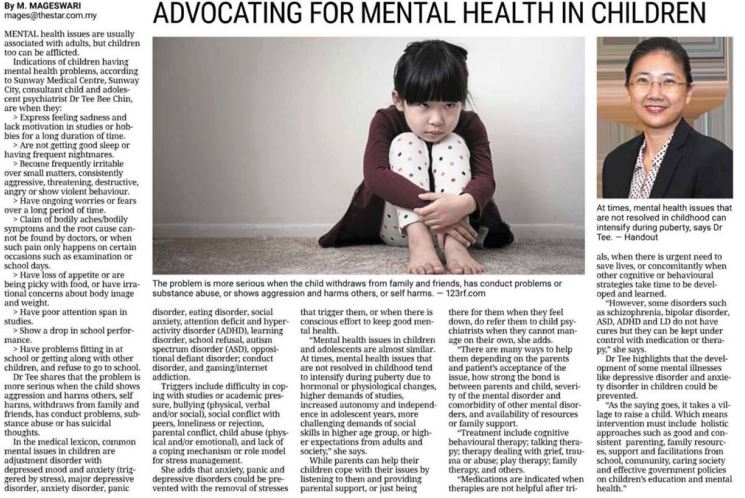 There is an erroneous perception that palliative care is only for people who are about to die.
The term is frequently associated with end-of-life care due to a lack of understanding among the public.
Palliative care is specialised medical care for people living with a serious illness, including cancer, by providing relief from the symptoms and stresses of the illness.
"We come across patients and families who have misperceptions that palliative care is only for the terminally ill," said Sunway Medical Centre (SMC) head of supportive and palliative care service and consultant palliative medicine physician Dr Hayati Yaakup
She explained that the aim of palliative care was to provide care and support to cancer patients and their families during their cancer journey, "regardless of the stages of their illnesses and treatments, along with their primary treating oncologists, surgeons or radiation doctors."
"It is a holistic approach that takes into account the bio-psycho social aspects of patients as well their spiritual and religious needs.
"We see patients in the clinic setting, inpatient ward setting and also home care setting, depending on their needs.
"Palliative care aims to improve cancer patients' quality of life and provide relief from pain and any distressing symptoms.
"It offers a support system as well to help patients live as actively as possible," she explained.
It also gave family of patients the needed support while caring for their loved ones, besides helping the family in the event of the patient's death, she added.
Creating awareness of the role of palliative care is therefore very important, including among health professionals.
To this end, SMC is organising the inaugural Sunway Virtual Oncology and Palliative Care Symposium 2021 from Oct 1 to Oct 3.
Themed "The Integration of Oncology and Palliative Care in Cancer Management", the symposium is free for all health professionals.Local and international experts
Dr Hayati, who is the symposium's organising committee chairman, said the primary goal of the symposium was to educate all frontliners on the advances of cancer biology and the latest technologies available, with enhancement of the bio-psycho-social aspects of patient care.
The highlights of this symposium, she said, would include a great line-up of international and local speakers, well-put-together topics across multidisciplinary teams, sponsor booths and a lucky draw for delegates.
Key speakers include experts in oncology and palliative care, among whom are Prof Dr Stein Kaasa from Norway, Assoc Prof Dr Cynthia Goh from Singapore, Assoc Prof Dr Ghauri Aggarwal from Australia and Dr Sunita Puri from the United States.
The experts would also be elaborating on updates on cancer treatment such as immunotherapy, chemotherapy and radiotherapy and evidence-based management of symptoms that were commonly experienced by cancer patients, said Dr Hayati.
She herself will be presenting on the past, present and future of palliative care.
On the targeted audience for the symposium, she said it was open to all healthcare professionals, especially clinicians involved in providing care to cancer patients.
On how the symposium would benefit the participants, Dr Hayati said: "We hope they will gain a better understanding of the aspects and benefits of integrated cancer care, while equipping themselves with some knowledge on what they can do to improve patient care in their day-to-day clinical practice."
The organisers have 19 sponsors across three tiers for the symposium. The platinum sponsors are Top Group Life Planning, Sime Darby Auto Bavaria, Prestige Watch, Zuellig Pharma and Allianz Life Insurance Malaysia Bhd.
Some 35 prizes will go to lucky winners, upon completing a simple "Get to know our sponsors and Sunway Medical Centre" quiz in a fun virtual engagement.
Registration for the symposium can be done via www.sunwaymedical.com/symposium/ or call 019-643 7113.
Source: The Star
Back