Gifts of Joy For Underprivileged Kids
27 December 2022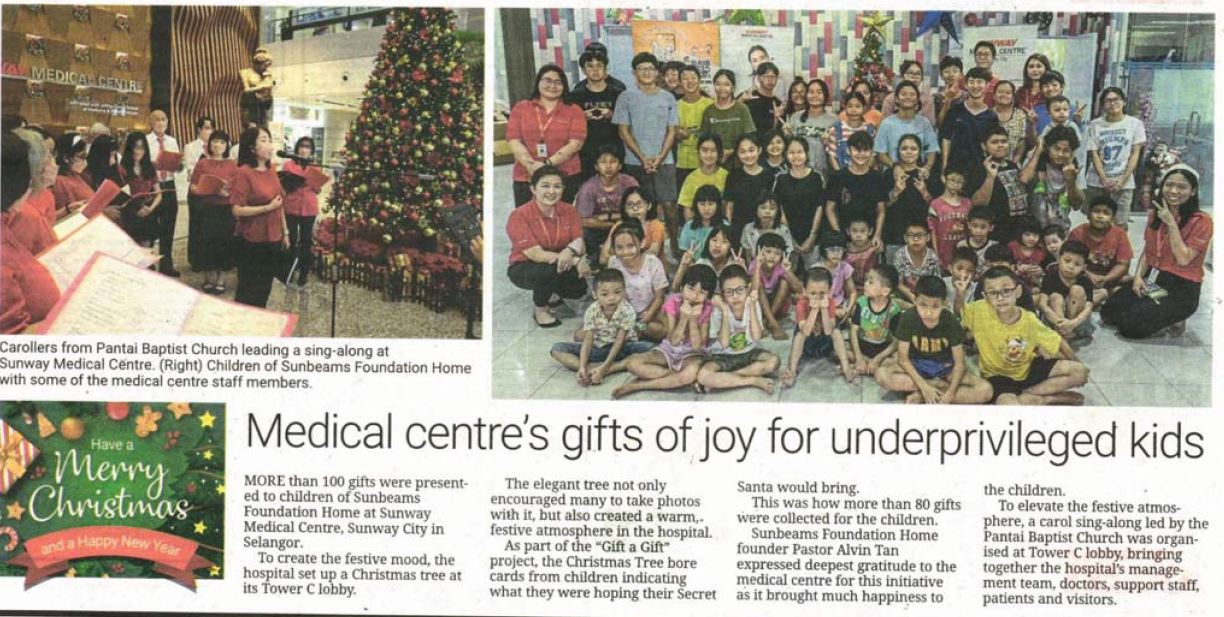 More than 80 gifts were presented to children of Sunbeams Foundation Home at Sunway Medical Centre, Sunway City in Selangor.
To create the festive mood, the hospital set up a Christmas tree at its Tower C lobby.
The elegant tree not only encouraged many to take photos with it, but also created a warm, festive atmosphere in the hospital.
As part of the "Gift a Gift" project, the Christmas Tree bore cards from children indicating what they were hoping their Secret Santa would bring.
This was how more than 80 gifts were collected for the children.
Sunbeams Foundation Home founder Pastor Alvin Tan expressed deepest gratitude to the medical centre for this initiative as it brought much happiness to the children.
To elevate the festive atmosphere, a carol sing-along led by the Pantai Baptist Church was organised at Tower C lobby, bringing together the hospital's management team, doctors, support staff, patients and visitors.
Source: The Star
Back