Sunway Medical Centre Administers Covid-19 Booster Dose For Seniors
28 November 2021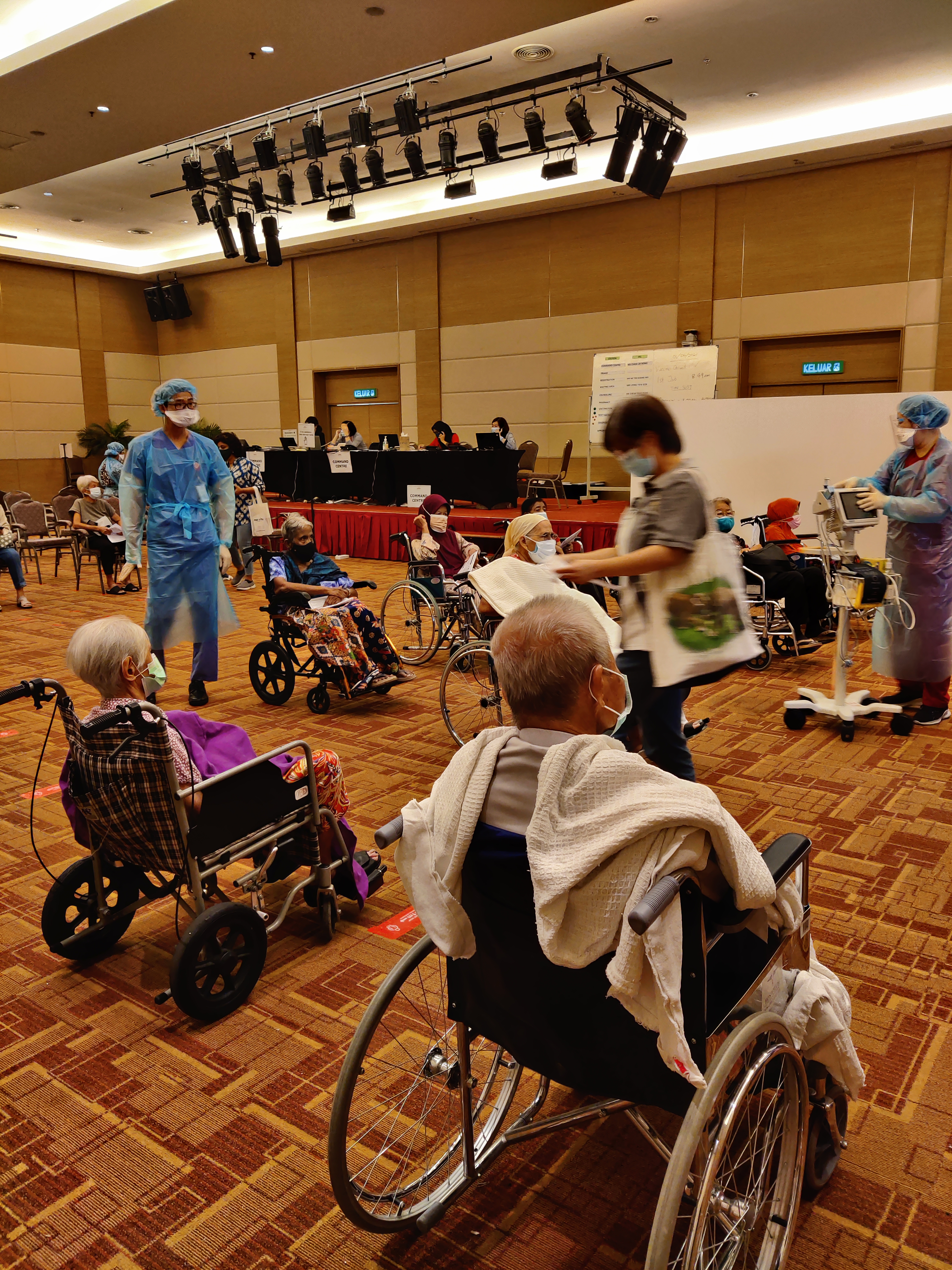 Sunway Medical Centre has started administering Covid-19 booster shots in support of the National Covid-19 National Immunisation Programme (PICK). About 1,000 seniors aged 85 to 100 years old are expected to get their booster shots at the hospital.
"We are thrilled to be one of the first vaccination centres to be part of the Covid-19 booster dose programme in Klang Valley. It is heart-warming to see our vaccination centre bustling seniors who have voluntarily come forward for their booster shots," said Dr Seow Vei Ken, medical director of Sunway Medical Centre.
"This has been a highly anticipated step to ensure an optimum protection level for Covid-19 vaccine recipients in Malaysia. At this point, only Pfizer's Comirnaty vaccine is approved for the booster," he added.
Soo Xi Quan brought his 91-year-old grandmother, Saw Siew Har to receive her booster shot after receiving a notification through the MySejahtera app. "She's happy to be getting the booster shot as she is looking forward to travelling again with us. We are also excited to be able to bring her out with her safety in mind," Soo said, adding that his grandmother was previously vaccinated with Sinovac.
Sunway Medical Centre was a Zon Pemberian Vaksin (ZPV) in Phase One of PICK, vaccinating frontliners from 12 private hospitals across the Klang Valley.
In Phases Two and Three of the programme, the hospital was appointed as a Pusat Pemberian Vaksin Hospital Swasta (PPVHS) and also managed a mega vaccination centre (PPV) at Sunway Convention Centre to inoculate the public.
On October 11, 2021, the hospital started vaccinating teenagers ages 12 to 19 years old. The hospital is now simultaneously administering Covid-19 vaccination for teenagers and booster shots for seniors.
To date, Sunway Medical Centre has administered more than 350,000 doses.
Sunway as a whole has contributed close to RM60 million since March 2020 to help the country battle the Covid-19 pandemic, and will continue to serve Malaysia in this capacity.
Source: Code Blue
Back