Sunway Medical Centre donates medical aid to Sabah
02 November 2020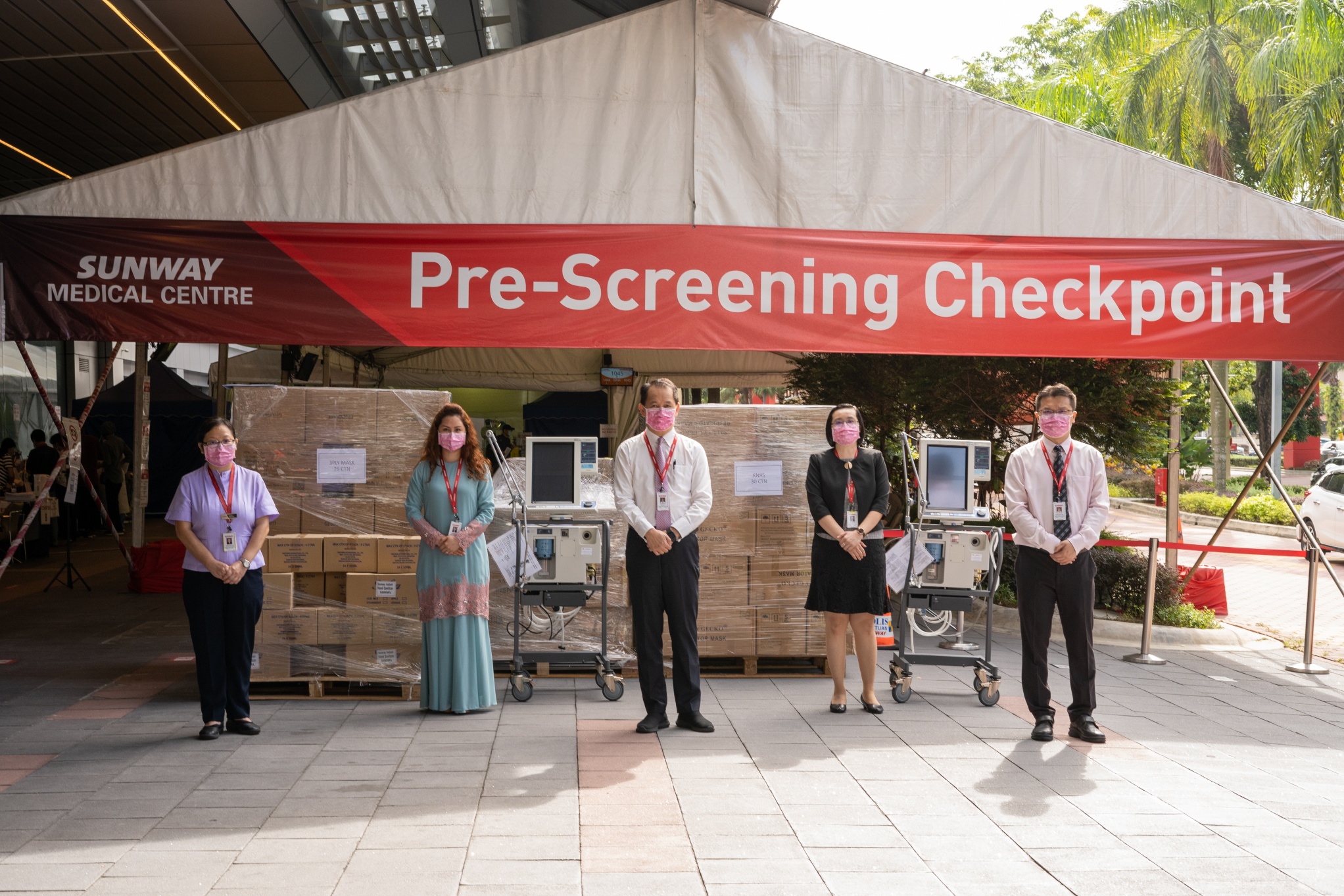 Sunway Medical Centre here has contributed more than RM300,000 worth of medical supplies to the Queen Elizabeth Hospital and other hospitals in Sabah to support the efforts of medical frontliners in managing the recent rise in Covid-19 cases.
It has channeled two ventilators worth RM110,000, 22 cartons of hand sanitisers, 20,000 pieces of KN95 masks and 1,000 boxes of surgical masks to hospitals in Sabah battling Covid-19.
Bryan Lin Boon Diann, Chief Executive Officer of Sunway Medical Centre said with Sabah recording alarming cases daily, it was becoming ever more important for us as a nation to stand together with our fellow Malaysians in the fight against the virus."
"As a private hospital, it is crucial to ensure that our hospital has sufficient medical supplies to protect our healthcare workers which in turn safeguards the public and our patients.
"This effort has proven to be a challenge, yet we believe there is a dire need to extend our support to other hospitals and healthcare facilities in order of us to overcome this pandemic together. In collaboration with the State Health Department and the Royal Malaysian Air Force (RMAF), we hope that our modest contribution will help aid the Sabah state in overcoming this wave of the pandemic," he said.
The donated medical supplies from the Centre were delivered to Sabah together with other critical supplies from the government, and were handed over to Queen Elizabeth Hospital by Sunway Medical Centre staff from its Kota Kinabalu office.
The hospital's contributions to Sabah complements the recent initiatives undertaken by Sunway Medical Centre to help combat the pandemic.
This includes the initiative to receive selected patients decanted from the Health Ministry (MoH) to ease the burden off public hospitals from other cases, loaning of medical equipment to designated Covid-19 hospitals, donation of Personal Protective Equipment (PPE) such as face shields and hand sanitisers to the Subang Jaya Community Ambulance, providing free Covid-19 tests for frontline ambulance teams, and working together with Sunway Group to contribute RM100,000 to Tabung Prihatin by Yayasan Kebajikan Negara which was used on purchasing dry groceries for B40 families nationwide.
"We are truly appreciative of every single health worker and enforcement personnel who are working hard to stop the spread of the virus. We will continue to intensify our efforts and extend our support to hospitals and medical frontliners who have selflessly served those in need throughout this difficult period," Lin said.
Source: New Straits Times
Back