Sunway Medical Centre Expands Robotics Surgery Offerings
20 January 2022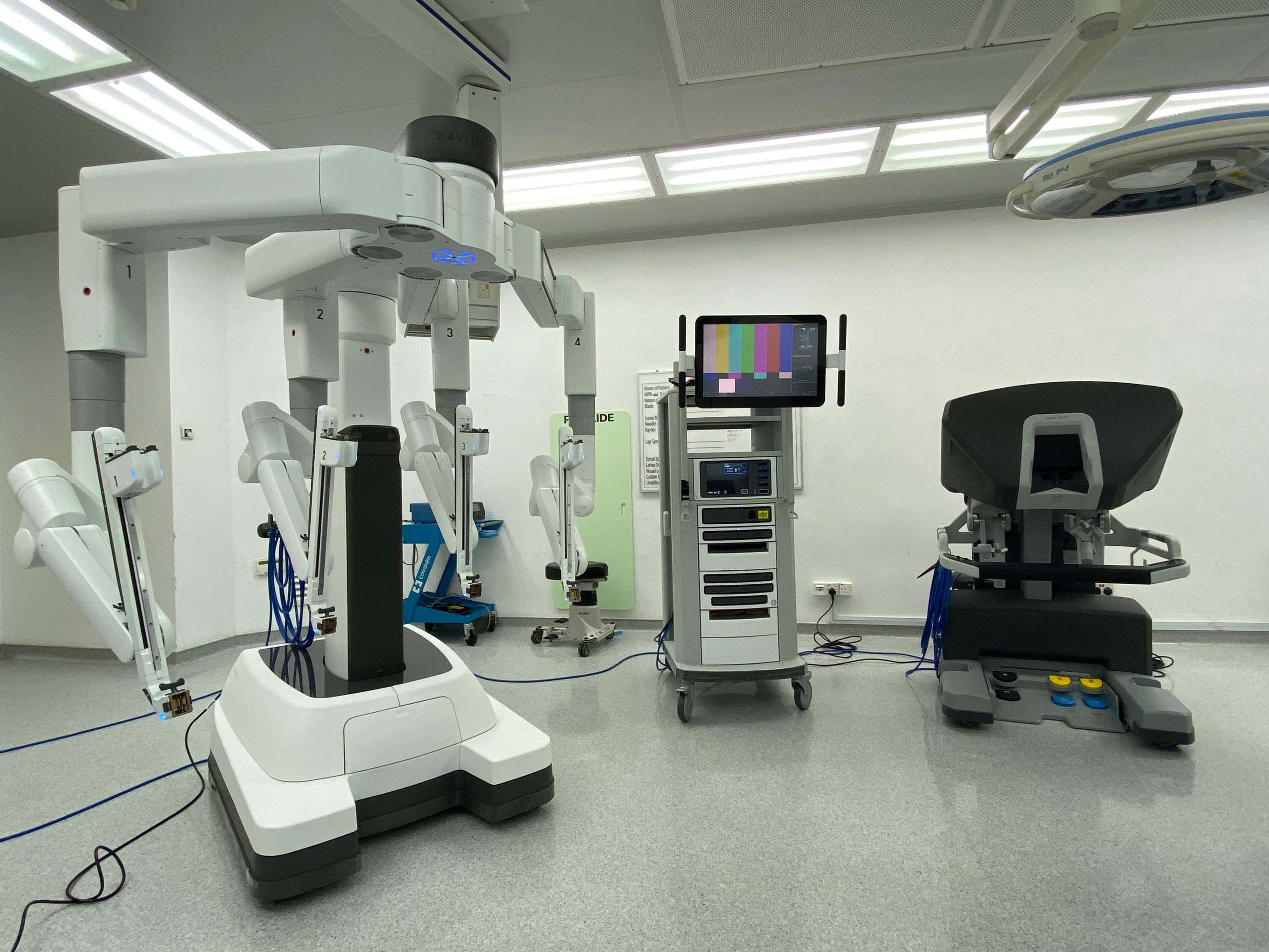 Aiming to provide the best outcomes for Minimally Invasive Surgery (MIS), the latest da Vinci Xi surgical system is now available at Sunway Medical Centre, Sunway City. The private hospital is no stranger to robotics surgery and one of the few in the country that use robotic surgery across a wide range of specialties such as urology, gynaecology, colorectal, digestive, hepatobiliary, orthopaedic and more to come.
"This is the 4th generation of da Vinci surgical robots, the latest and first of its kind in Malaysia. With such advanced surgical technology, it helps to make complex surgeries simpler and enables more patients who are not candidates for laparoscopic to have minimally invasive surgery now," says Helen Ng, General Manager of Robotics Surgery and MIS Services, Sunway Medical Centre.
She added, "For patients, the benefits include smaller incisions, shorter hospitalisation, reduced pain, discomfort, and risk of infection; minimal scarring, reduced blood loss and faster recovery time to return to normal activities. On 17th January 2022, we performed the first surgery in gynaecology using the da Vinci Xi and our team of surgeons are excited to expand our robotic surgery repertoire this year."
The new and improved Xi (pronounced ex-eye) system combines learnings from the past 20 years of how to enhance surgical performance, now allowing surgeons to have an extended range of motion to reach inside the body and have substantially improved vision.
"This is our second da Vinci system. With the previous da Vinci Si, a 3rd generation robotic surgical system, we have successfully conducted approximately 600 surgeries in the last 5 years. Patient recovery averaged from 2 days to 1 week, even for complex surgeries. So, with the addition of this latest da Vinci Xi, we hope to shorten the surgery waiting time and further expand the application to even more complex surgeries which involve multi-quadrant access," Helen acclaimed.
When using the da Vinci surgical system, the surgeon performs the procedure from a separate console adjacent to the operating table. From the console, the surgeon is able to control miniaturised instruments mounted on three robotic arms to perform the procedure. The surgeon views through a 3-D camera attached to a fourth robotic arm, magnifying the surgical site. The surgeon's hand, wrist and finger movements are then transmitted from the console to the instruments attached to the robot's arms.
Source: Health Matters
Back