Sunway Medical Centre Starts Covid-19 Vaccine Rollout
10 March 2021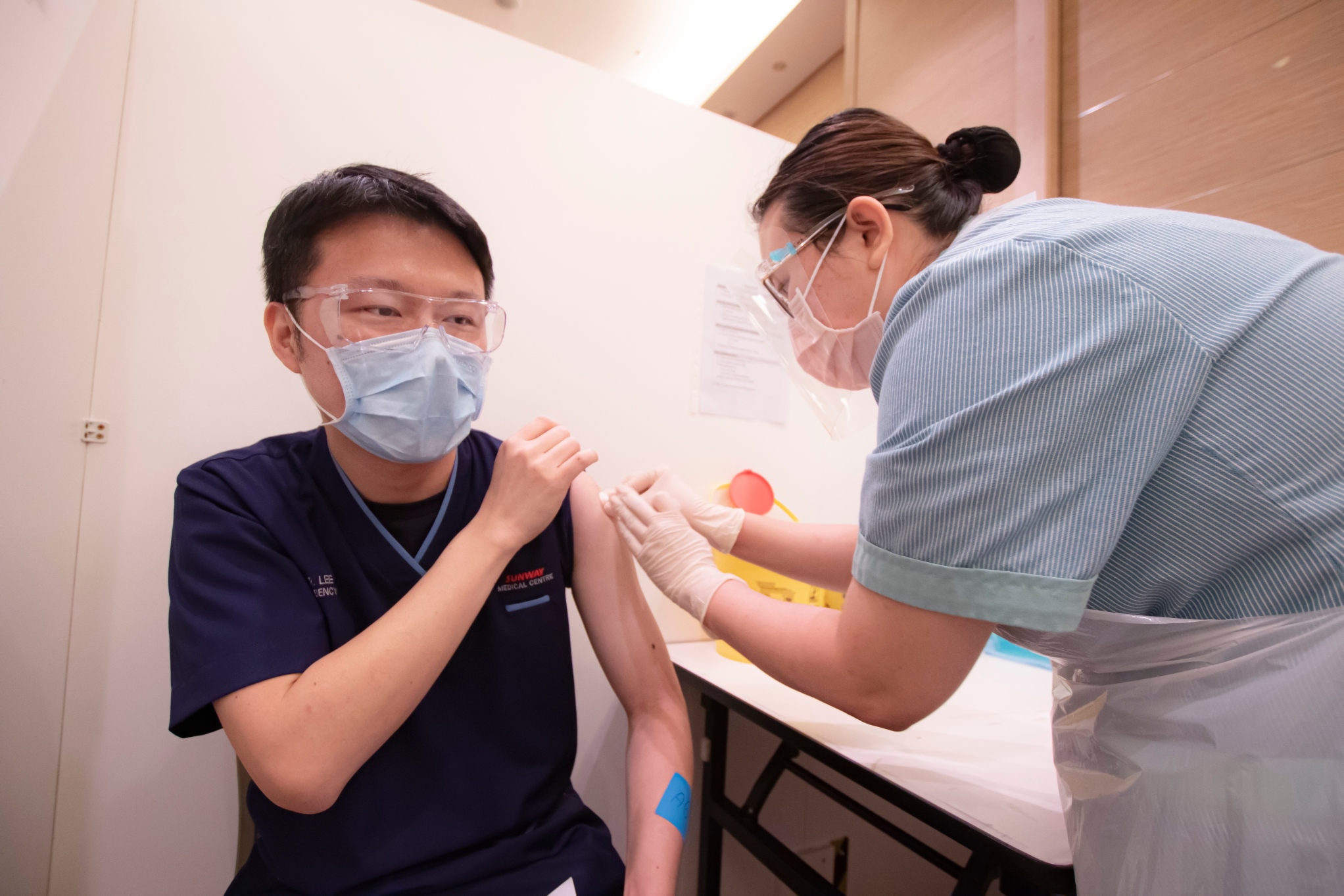 Sunway Medical Centre (SMC) today kicked off the Covid-19 immunisation drive as a vaccination centre in the Petaling district to serve frontline health care providers from 10 other private hospitals.
Bryan Lin, the CEO of SMC said the hospital is honoured to be selected by the Ministry of Health, and will support in any capacity.
"We are humbled that our hospital is not just a vaccination centre for our own frontliners, but was also chosen to administer the Covid-19 vaccine for frontliners from ten other private hospitals," he said.
"We are also grateful for the support from the Ministry of Health, the Petaling District Health Office, and the other private hospitals. We are truly in this together and we need to push towards a successful national immunisation effort," he added.
Sunway Medical Centre also serves as a vaccination centre for Assunta Hospital, Columbia Asia Hospital Puchong, Columbia Asia Hospital Petaling Jaya, Kelana Jaya Medical Centre, KPMC Bandar Puteri, SALAM Shah Alam Specialist Hospital, Thomson Hospital, Tun Hussein Onn National Eye Hospital, QHC Hospital and Hospital Bersalin, Klinik Pakar & PoliKlinik Pusat Rawatan Islam (PCSB) Pusrawi.
This vaccination effort will run throughout March and April to serve more than 3,000 private health care frontliners. In keeping with strict adherence to SOPs, frontliners will be vaccinated in small groups with adequate social distancing in the Sunway Medical Convention Centre.
"While vaccination is a key step in helping to curb the pandemic, we must remember to continue observing the necessary public health measures such as social distancing, wearing of mask and good hygiene practices until we have successfully achieve herd immunity together," SMC medical director Dr Seow Vei Ken said. "I would like to encourage everyone to get vaccinated when your turn comes. We have a duty to protect not only ourselves but also our loved ones."
Source: Code Blue
Back