Sunway Medical Centre wins Hospital of the Year and Smart Hospital of the Year at Healthcare Asia Awards
10 June 2022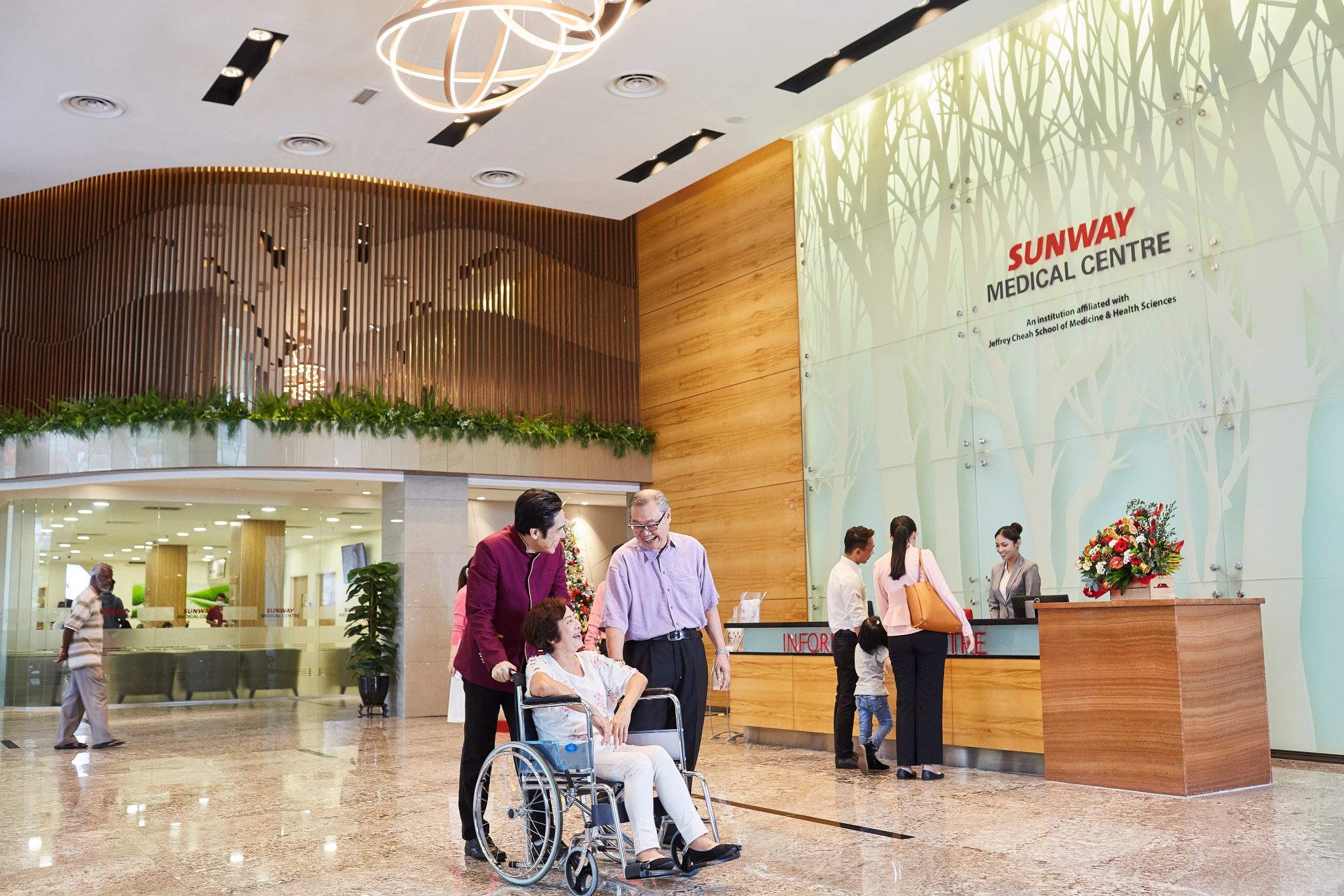 With the onset of the COVID-19 pandemic in the first half of 2020, medical institutions and establishments were put under enormous pressure to address the public health crisis unfolding around the world, with many hospitals cooperating with their respective governments to address the increasing demand for healthcare services.
Sunway Medical Centre (SMC) at Sunway City, the largest private tertiary hospital with quaternary services with more than 60 specialities, sub-specialities and advanced medical technologies in Malaysia, understood the challenges and the steps needed to overcome these, and in doing so was awarded Hospital of the Year – Malaysia and Smart Hospital Initiative of the Year - Malaysia, whilst Sunway Fertility Centre (SFC) received the Fertility Patient Experience Initiative of the Year - Malaysia award at the Healthcare Asia Awards 2022.
The awards programme recognises remarkable performances or cutting-edge development from Healthcare organisations across Asia, and SMC and SFC's efforts to improve accessibility and patient experience distinguished them from their competition.
Accessibility to services and improvement of patient care through innovations
SMC has allocated roughly 10% of its operating beds for COVID patient care. It is also a part of the country's National COVID-19 Immunization Programme as a designated vaccination centre, having administered over 350,000 doses in 2021, as well as accelerating the country's healthcare industry's digital transformation, as 80% of the Malaysian population is connected to the internet.
SMC recognises the need for connectivity and that healthcare is beyond brick and mortar, whilst enhancing inpatient experience will be a defining differentiator. "Our hospital diligently invests in integrating smart hospital technology to improve patient experience and hospital efficiency because we believe this is the future of healthcare," said Dr Seow Vei Ken, Sunway Medical Centre's Acting Chief Executive Officer cum Medical Director.
With this, SMC has developed many key SMART initiatives to help them thrive in an uncertain time. Amongst these innovations is the use of Bellabot in its pediatric wards. Bellabot is an autonomous robot for in-meal delivery to patients and serves as a lobby ambassador to assist visitors in way-finding around the hospital. The hospital has four units to date.
The closure of international borders necessitated the introduction of the TeleMedicine Command Centre (TCC), which is the first 24/7 free in-house healthcare help desk service in Malaysia and is handled by trained healthcare personnel. This allows patients to continue consulting with doctors and specialists from the comfort of their homes.
SMC has been at the forefront in introducing the latest technologies to improve clinical outcomes. For example, SMC has offered advanced facilities such as the Da Vinci Xi robotic system, the latest 4th generation surgical system that promises greater precision and improved surgical outcomes. SMC is the only hospital in-country to have two Da Vinci systems and is expanding its Minimally Invasive Surgery offerings.
Service Excellence to ensure patient satisfaction and loyalty
Sunway Fertility Centre (SFC) places a strong focus on providing a seamless patient journey and service excellence in order to engage the patients, delight in their experience and surpass expectations.
The nature of fertility treatment is such that immediate response is required for patients' questions, concerns and medical advice. Recognising this, SFC set up its Patient Services team with a dedicated 24-hour Patient Careline. The team and Careline are handled by trained fertility nurses who are fluent in major languages.
"Every couple that walks through our doors experiences a fertility journey that is tailored to their individual needs. Throughout treatment, a patient service liaison is dedicated to each couple to support them round the clock, be it for their treatment or just to lend an ear", said Woon Ming Ming, Chief Executive Officer of Sunway Fertility Centre.
The team works together with specialists to advise patients on treatment plans, travel dates, and tests. The Careline enables constant communication and patient monitoring to ensure accurate treatment administration and also functions as a channel for patient enquiries.
With its brand name located in Sunway City, Cheras, Kota Damansara, and Kuching, the fertility centre is supported by its team of 9 fertility specialists, embryologists, nurses and patient services team. Sunway Fertility Centre specialises in the full range of fertility services, from assessment, assisted reproduction, genetic testing and surgical procedures. Through SFC's collaboration with Sunway TCM Centre, patients are able to enjoy a holistic treatment approach via acupuncture services.
Whilst the Patient Experience Initiative began with the Patient Careline, it has been constantly evolving and tweaked to serve the needs and requirements of patients. The success of this initiative lies in the resulting brand loyalty amongst its patients which is reflected through the increasing word-of-mouth referrals and customer service index.
Source: Healthcare Asia Magazine
Back