These Malaysian companies are on the road to robotics
25 April 2022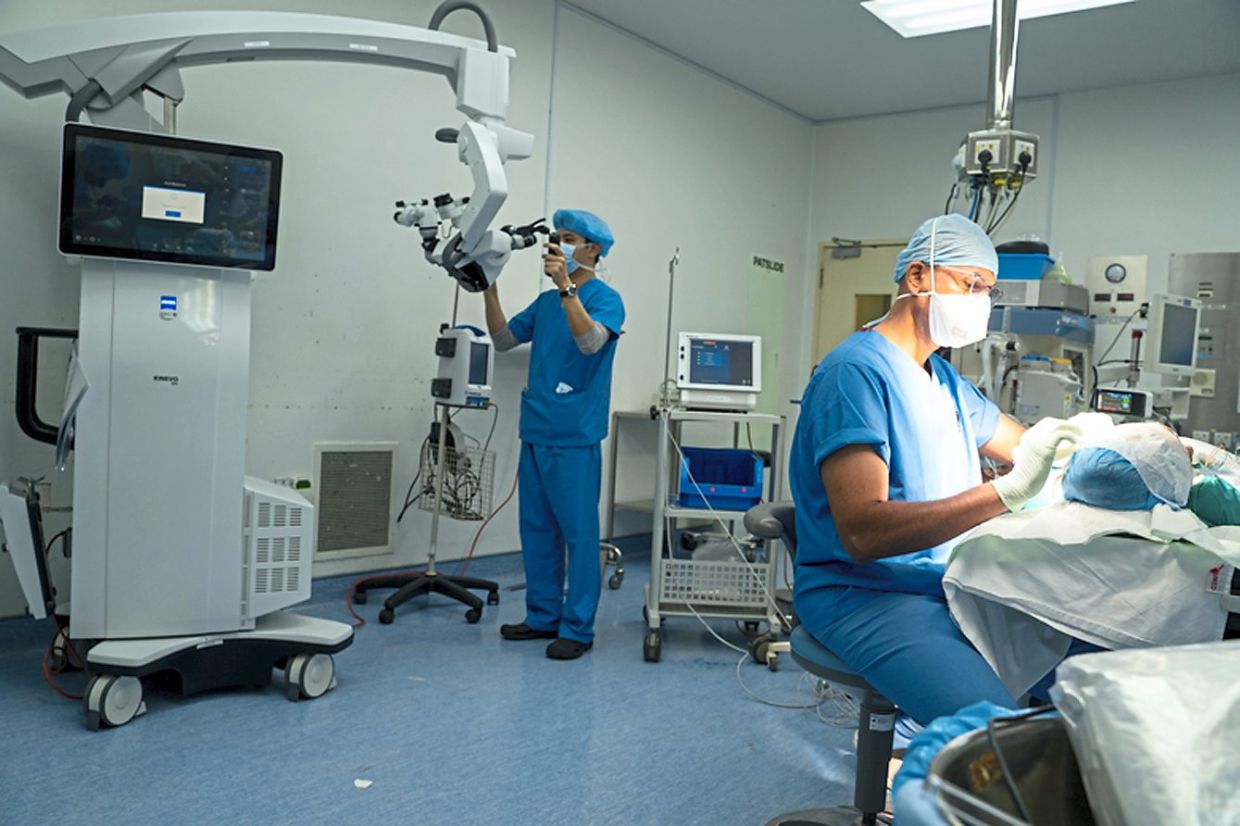 Early this year, Prime Minister Datuk Seri Ismail Sabri Yaakob announced that Malaysia is working on the National Robotics Roadmap (NRR) to boost national productivity by widening the use of robotics technology.
The objective, according to Ismail Sabri, is to lessen reliance on foreign labour and to minimise the flow of foreign cash.
According to a Bernama report, the government is targeting to increase robot usage from 55 units per 10,000 workers in 2019 to 195 per 10,000 workers by 2030 under the roadmap.
Additionally, a MyDigital Catalytic Projects Task Force will be established to identify and oversee feasible projects under a public- private partnership model.
However, a few Malaysian companies are ahead of the curve and have already jumped on the robotics bandwagon.
Madam, I'm Adam
In 2019, Cyberjaya-based robotics company Robopreneur unveiled Adam, short for Advanced Development Autonomous Machine, which online reports dubbed as "Malaysia's very own humanoid robot".
It took the company 12 months to research and develop the robot, which was "activated" in March of that year.
According to the company's CEO and founder, Dr Hanafiah Yussof, the AI-powered humanoid robot has built-in voice detection to allow it to communicate with humans.
Adam, weighing 44kg, can also move his body and gesture with his articulated arms and hands.
Hanafiah told Bernama that Adam is a five-year project, with the next phase focused on entire body movement and refining its machine learning algorithm, which will allow it to talk more naturally and recognise emotions, among other things.
In the long run, the company wants to make more social robots like Adam that can be used in healthcare facilities and other businesses.
Spick and span
Move over, Roomba, Malaysia has created its first autonomous robot capable of cleaning floors.
Ideasparq Robotics CEO Asyraf Abdul Rahman said in an online report that the robot, developed in 2020, has four functions – cleaning, mopping, sweeping and vacuuming.
He told Bernama that it was built using a 100% local workforce, with 20 university graduates from various fields, including engineering, IT and industrial design.
It took six months to complete, with research and development costs totalling RM600,000.
Ideasparq Robotics has collaborated with a hospital service support company to supply its robots to hospitals in Melaka and Johor.
It claimed its research found that hygiene was improved by 60% compared to manual cleaning, and that the robot would prove invaluable in minimising human contact during the pandemic.
At your service
The shortage of foreign labour during the Covid-19 pandemic pushed restaurants in Malaysia to employ robot waiters.
Last year, Original Penang Kayu Nasi Kandar started using robots with trays to deliver food and drinks to customers at their tables.
In an earlier report, managing director Burhan Mohamed said customers were happy to receive their food from a robot as it limited human contact.
He is aiming to have three robots in each of his 10 outlets across the country.
Meanwhile, the Heritage Central Cafe in Kuching, Sarawak, has a robot waitstaff named Bella to serve customers.
Administrative assistant Nur Faridatul Husna Borhan said the robot's four trays can each hold up to 10kg.
When it reaches a customer's table, a green light will flash to signal to them to take their food from the tray.
Sound decision
In January, Sunway Medical Centre performed cochlear implant surgery using robot-assisted technology with 3D cameras on a seven-year-old girl.
According to Dr Shailendra Sivalingam, the consultant ear, nose and throat surgeon, the procedure was a success.
"Cochlear implant surgery is traditionally done with a 2D operating microscope, and now, it can be performed using a 3D Exoscope, making us the first private hospital in Malaysia to do so.
"The surgery on Suri went smoothly without any difficulty and using the Exoscope, precise, complicated surgical manoeuvres were performed flawlessly," Dr Shailendra said in a statement.
Prior to the procedure, the child communicated with others through lip reading, but she started to struggle to keep up with online lessons, which became the norm in the pandemic.
This prompted her parents to opt for a cochlear implant, which sends sound directly into the ears, unlike a traditional hearing aid.
The hospital opted for advanced robotic surgical camera systems as they could help improve surgical precision and patient safety.
Source: The Star
Back