Is Chest Pain a Sign of Heart Disease?
29 June 2022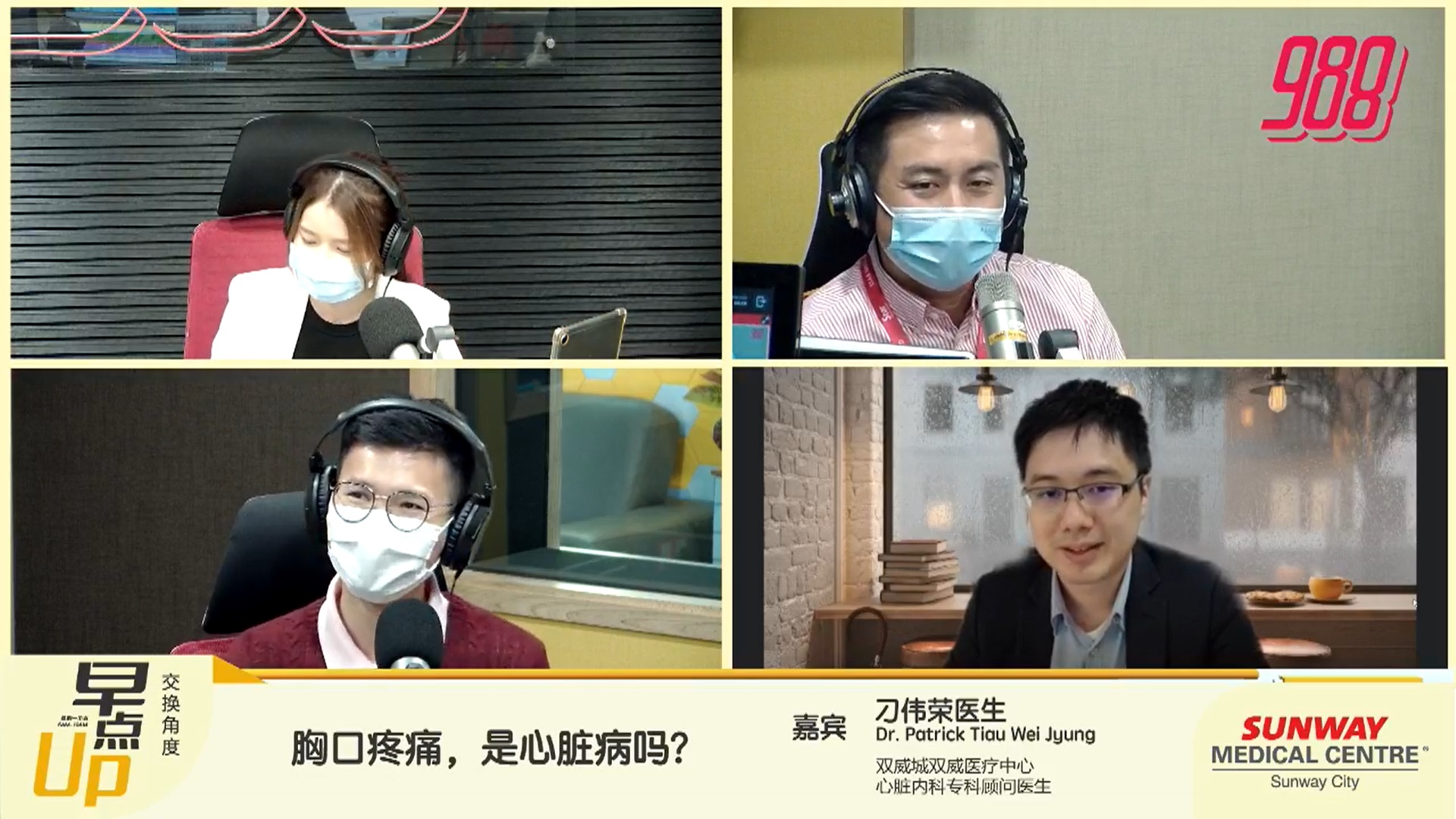 According to the World Health Organisation (WHO), cardiovascular diseases (CVDs) are the leading cause of death globally and in Malaysia. How can we tell if we are at risk of heart disease? Is chest pain a warning sign, and what should we do if we constantly have chest pain or increased heart rate?
Dr Patrick Tiau, Consultant Cardiologist, Interventional and Heart Failure Specialist at Sunway Medical Centre, Sunway City will take you through the common heart diseases and heart failure conditions with 988FM's Morning Up crew.
Watch the Facebook Live video at 988FM's Facebook page via the embedded link at the SOURCE below.
Source: 988 FM
Back