Sunway Medical Centre Bags Frost & Sullivan's 2022 Malaysia Smart Hospital Company of the Year Award
04 January 2023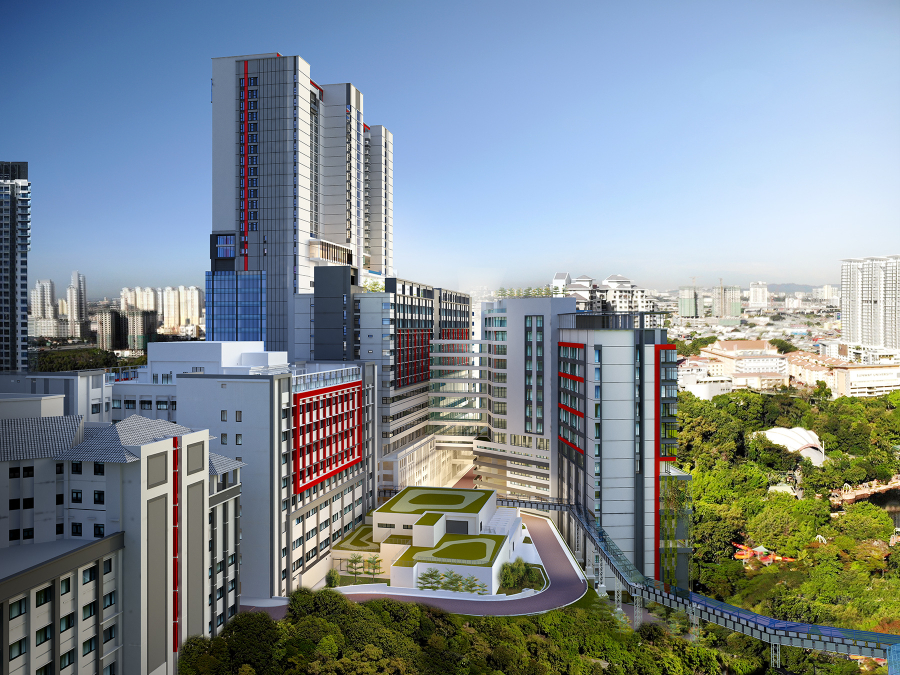 Sunway Medical Centre, Sunway City has won the 2022 Malaysia Smart Hospital Company of the Year for the second year at the Frost & Sullivan Best Practices Awards.
The Frost & Sullivan Excellence Awards recognise companies in a variety of regional and global markets for demonstrating outstanding achievement and superior performance in areas such as leadership, technological innovation, customer service and strategic product development.
In a statement on Wednesday, Sunway Healthcare Group president Datuk Lau Beng Long said this exceptional win is a collective effort by the team, and Sunway Medical Centre, Sunway City has always been committed to be at the forefront of smart hospital technology in the country and region.
He noted that the group's goal is to transform Malaysia's private healthcare sector, and is constantly looking for innovative ways to enhance patients' experience while keeping their comfort and wellbeing at the top of minds.
"I am thankful for a diligent team who constantly seeks out new clinical and hospitality solutions to serve the needs of our patients, medical consultants and staff better. Without robust teamwork, this recognition would not have been possible.
"There is still a lot to do but this award is a testament that we are on the right track and we look forward to an exciting time of growth ahead," he added.
Frost & Sullivan best practices research analyst Azza Fazar commented that Sunway Medical Centre made its mark in Malaysia's smart hospital industry through its continuous investments in technology, and its reputation as the hospital with the most sub-specialities centred on three main philosophies — clinical excellence, operational efficiencies and patient experience.
On another note, Sunway Medical Centre continues to highlight its commitment to innovative patient care with multiple achievements in 2022.
The hospital was the first in Malaysia to acquire the da Vinci Xi 4th Generation Surgical System when it was launched in January 2022.
"With its advanced surgical technology, the da Vinci Xi makes complex surgeries simpler and enhances surgical performance, allowing surgeons and gynaecologists to have an extended range of motion and substantially improved vision while operating," it explained.
It shared that Sunway Medical Centre also continues to be at the forefront of technology with the addition of several cutting-edge robotic surgery systems, namely Mako SmartRobotics and ROSA Knee System which it made history by carrying out Malaysia's first-ever robot-assisted joint replacement surgery with Mako SmartRobotics in 2021.
"These state-of-the-art systems allow surgeons to perform robot-assisted procedures with increased precision and less post-operative pain for their patients," it said.
The year culminated with the celebration of 1,000 robotic patients, a milestone achievement that comes as another step in the hospital's diligent investment into the latest smart hospital technology to improve patient care and precision medicine.
Source: The Edge
Back