Sunway Medical Centre Bags Two Awards at Malaysia Health & Wellness Brand Awards 2022
25 December 2022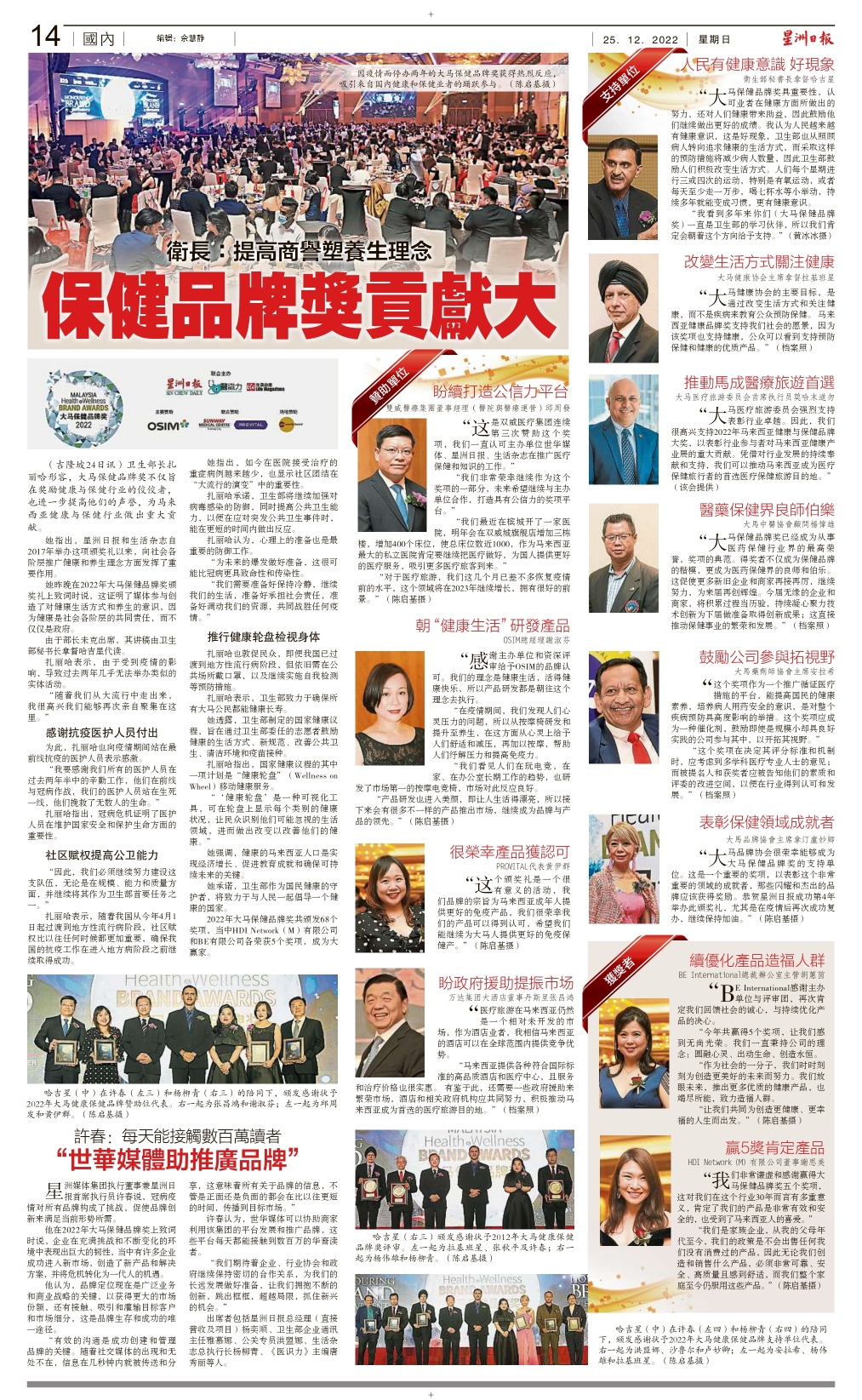 Sunway Medical Centre, Sunway City has won two awards at the Malaysia Health & Wellness Brand Awards 2022 in the Private Hospital Category and Private Hospital - Cancer Centre Category.
Organised by Sin Chew Daily, Life Magazines and Media Chinese International Limited (MCIL), the award has played an important role in promoting health and wellness to communities.
"This is the third consecutive time that Sunway Medical Centre has been awarded in these categories and we are proud to continue to be recognised at this pretigious award. We hope to continue support the organisers to ensure the credibility of this platform," said Dr Khoo Chow Huat, Managing Director, Hospital and Healthcare Operations at Sunway Healthcare Group.
"We will be expanding Sunway Medical Centre, our flagship hospital in Sunway City with an additional 400 beds, bringing the total number of beds to 1,000. As the largest private quaternary hospital in Malaysia, we are committed to providing top quality medical services to both local and overseas patients," he added.
Sunway TCM Centre, a subsidiary of Sunway Healthcare Group, also won in the Traditional Medicine Category at the event.​
Sunway Medical Centre is grateful for the continued trust and will continue to strive to deliver quality medical services to all.
Source: Sin Chew Daily
Back