Sunway Medical Centre - First Private Hospital To Open Children's Emergency Dept
20 May 2023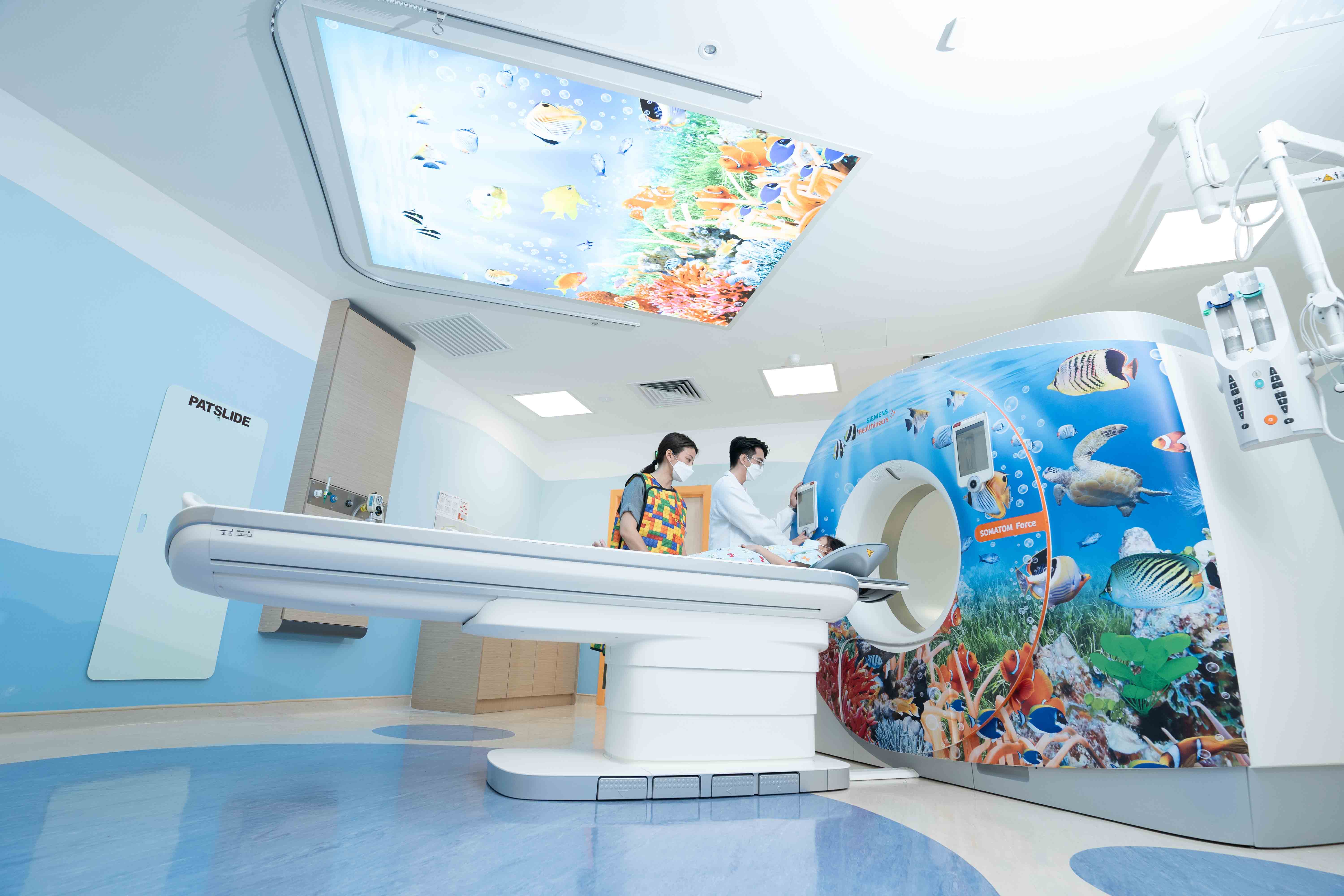 KUALA LUMPUR, May 20 (Bernama) -- Sunway Medical Centre, Sunway City is the first private hospital in Malaysia to open a Children's Emergency Department which began operations last Thursday.
In a statement today, Sunway Medical Centre (SMC), informed that the department which is located at the newly opened Tower D, is a one-stop centre to meet the healthcare needs of babies, children and teenagers.
According to its Accident and Emergency Department chief, Dr Lee Soon Han, the department has three zones namely green, yellow and red, to provide specialised care and treatment.
"We have two special rooms for children with asthma needing the use of the nebuliser where they can be closely monitored. The red zone is equipped with the latest and most advanced medical equipment for resuscitation and close monitoring.
"We are pleased to be able to serve our first patient yesterday. With this special emergency department for children, we are able to deliver clinical excellence and improve operational efficiency and our quality of services," read the statement.
Meanwhile, SMC Pediatric Unit head, Dr Tan Teong Yong said the hospital's pediatric team of doctors and nurses have wide experience and are trained in various sub-specialties to provide efficient and effective services to child patients in the department.
"Our patients are able to have easy access to an extensive network of services within one area as Tower D is equipped with other comprehensive facilities.
"The Radiology Department which is located next to the Children's Emergency Department is equipped with the latest CT scanner, general X-ray facility and ultrasound services, while the latest 3 Tesla Magnetic Resonance Imaging (MRI) service is available at the first floor," he said.
In addition, SMC chief executive officer Dr Seow Vei Ken, said as the largest private quaternary hospital in Malaysia, the management is always looking for innovative methods to improve patient experience by making their comfort and well-being a priority.
"This Children's Emergency Department is part of our efforts to provide specialised treatment to children who require prompt and more careful attention," he said.
"Pediatric clinics will also be located at the tower alongside a Child Development Centre which will be operational soon," he said adding that children's ward, pediatric intensive care unit (ICU) and high dependency unit (HDU) would be housed at Tower E which would be opening in phases soon.
He said SMC is ready to set new service standards to transform the healthcare landscape in Malaysia and its number of beds would be increased from 616 to over 1,000 while its clinical services would be expanded further.
Source: BERNAMA
Back