Sunway Medical Centre Supports the Underprivileged
29 September 2021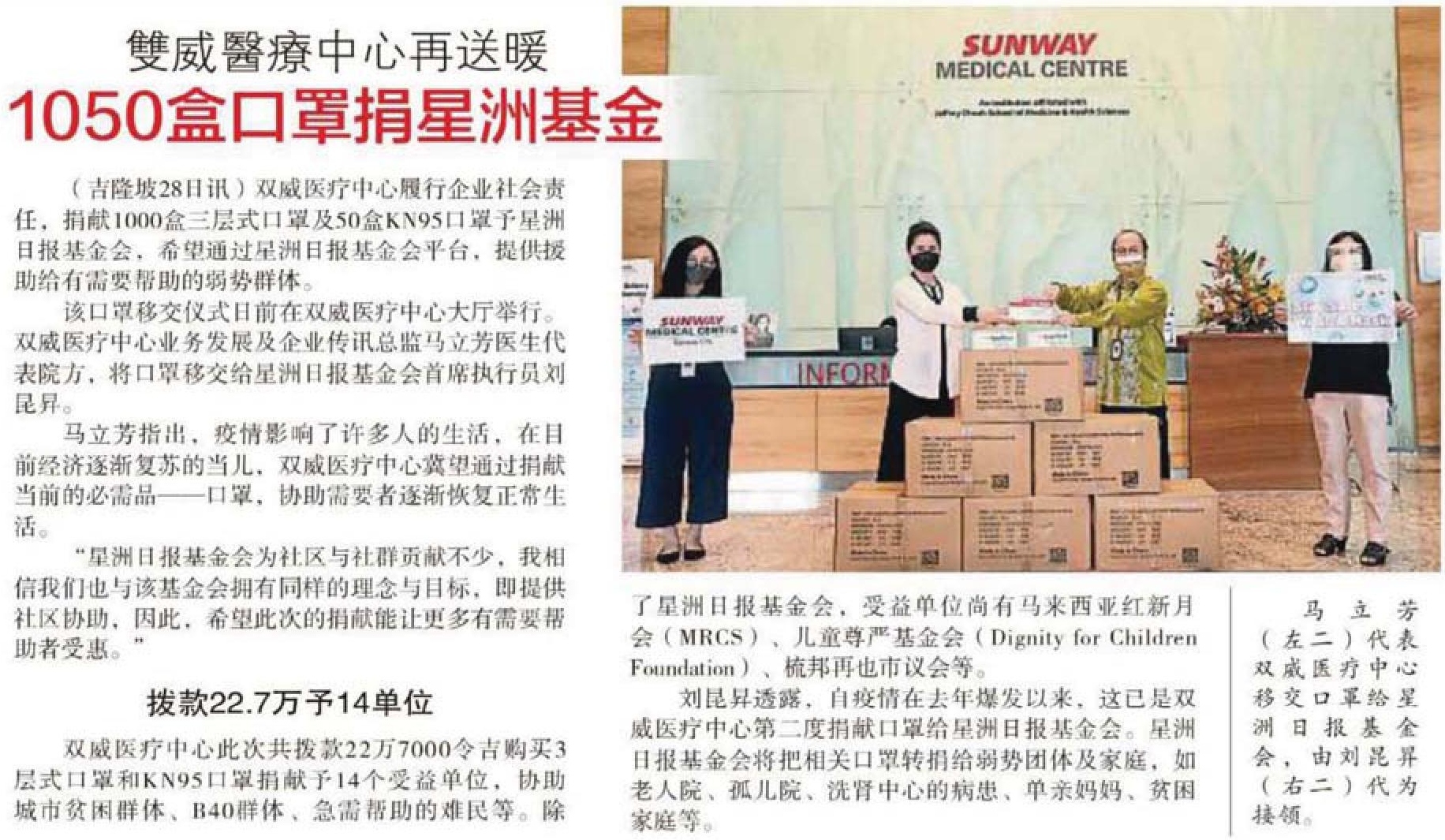 Sunway Medical Centre recently donated 1,000 boxes of 3-ply masks and 50 boxes of KN95 masks to Yayasan Sin Chew.
"The epidemic has affected many lives and at a time when the economy is gradually recovering, it is important for everyone to have face masks at hand. With this in mind, Sunway Medical Centre hopes this donation will help those in need return to normalcy," said Dr Michelle Mah, Director of Business Development, Branding & Communication at Sunway Medical Centre.
A part of its Corporate Social Responsibility (CSR) initiative, the hospital has invested around RM227,000 to procure 3-ply and KN95 masks to support the urban poor, B40 group and refugees.
A total of 14 beneficiaries including Malaysian Red Crescent Society, Dignity For Children Foundation, Refuge For The Refugees, Majlis Bandaraya Subang Jaya and ADUN Subang Jaya have benefitted under this initiative.
Source: Sin Chew
Back