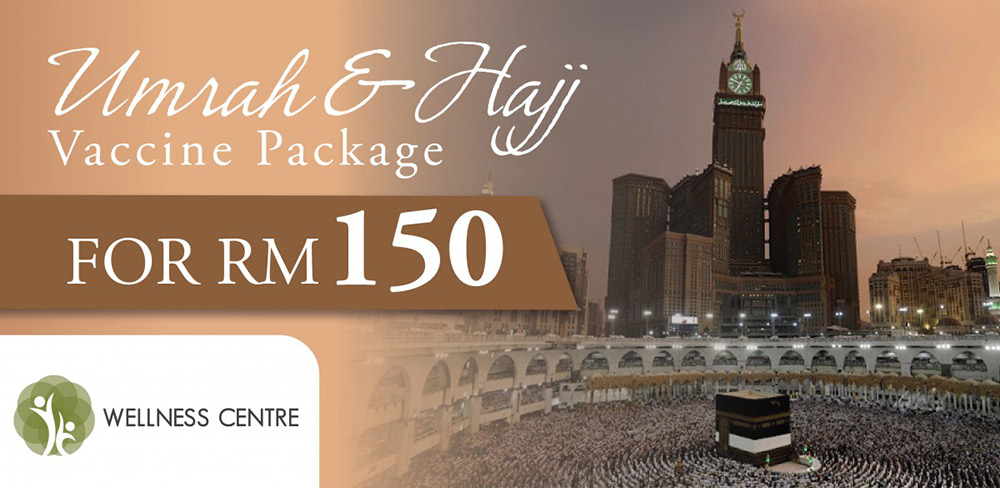 UMRAH & HAJJ VACCINE PACKAGE 2019
Physical Examination & Consultation
Meningococcal Vaccine
Vaccination book
Price inclusive of registration fee
Request for Umrah & Hajj Vaccination
Terms and Conditions
This offer is valid until 31 December 2019.
Any additional vaccination, medications or service which is required out of the stipulated items in this promotion is subject to charges.
This promotion price covers only ONE consultation and does not include subsequent follow-ups (if necessary).
By appointment only. Please contact our Wellness Centre to schedule an appointment.
Price is subject to change without prior notice.
To register, seek more information or enquiries, kindly contact us at: