The Treatment of Patent Foramen Ovale (PFO) for Stroke Patient
Sunway Medical offers advanced/specialized percutaneous closure of the patent foramen ovale for the treatment of stroke.
Have you previously had a stroke from an unknown cause?
A patent foramen ovale (PFO) might be behind it. And worse still, having a PFO increases your risk for a second stroke.
What is a Patent Foramen Ovale (PFO)?
Before birth, there is an opening between the upper right and left sides of the heart called the foramen ovale, which allows blood from the veins to bypass the baby's not-yet-functioning lungs and go directly from the right side of the heart to the left side. Usually, this opening closes after birth.
However, for some people, this opening does not close up properly - this condition is called PFO.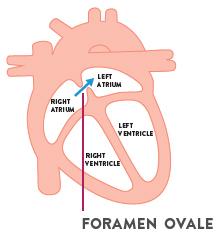 Figure 1: Prior to birth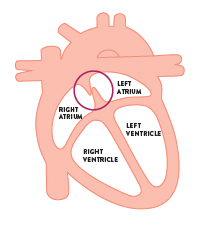 Figure 2: Post-birth, natural sealing
of the foramen ovale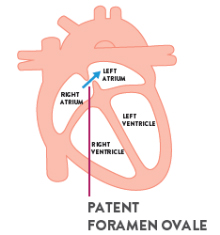 Figure 3: Foramen ovale remains open,
creating a PFOe
How Does This Increase Your Stroke Risk?
Blood clots can form in your veins for a variety of reasons and move to the right side of the heart. In usual cases, this will be pumped towards your lungs, which will filter the clot out.
In people with PFO however, the blood clot can cross over to the right side of the heart and bypass the lungs. When this blood clot travels to the brain, it can block a blood vessel and cause a stroke.
Effective PFO Closure with the Amplatzer™ PFO Occluder
One of the treatment options is closing the PFO with the Amplatzer™ PFO Occluder, a device specifically designed to prevent blood flow through the opening.
Why Should I Choose This Treatment?

97% reduction in risk of recurring stroke

Leading PFO closure device to date

Over 130,000 devices implanted worldwide

94.2% effective closure rate at 6 months
How Does It Work?
The Amplatzer™ PFO Occluder device comprises of two circular wire-mesh discs clad in a medical fabric, which sandwiches together to close the PFO between the two upper chambers of the heart. This device will be permanently implanted in the heart through a minimally-invasive technique.
Over time, the device will be covered with tissue through the body's natural healing process.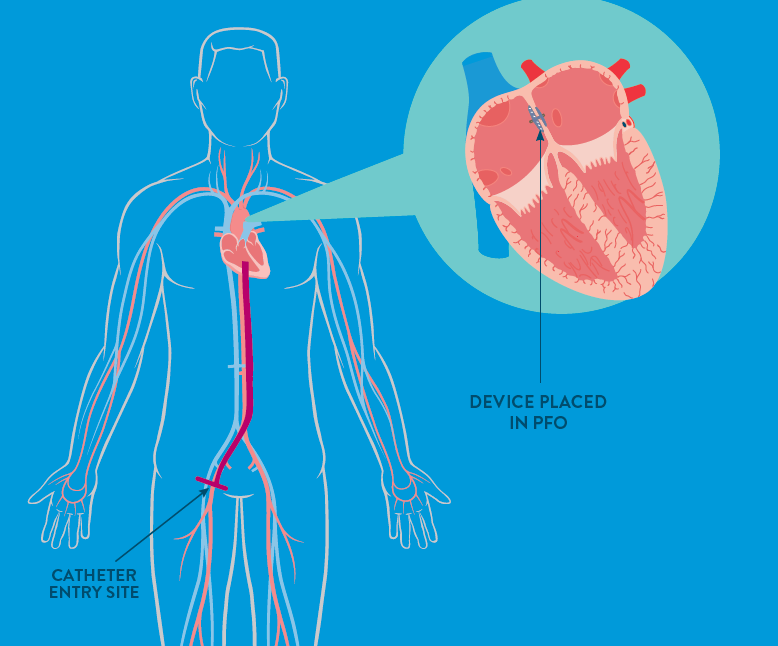 What Happens During The Procedure?
The procedure will usually last for 1 hour only.
In the right groin area, a small skin incision (cut) will be made.
A catheter (small tube) will be inserted to guide the folded-down device through the blood vessels up to your heart.
Through the use of cardiac imaging tools, the doctor will examine the device and ensure it is in the correct position.
The device will be released to remain in the heart permanently, and all catheters will be removed.
Our Specialists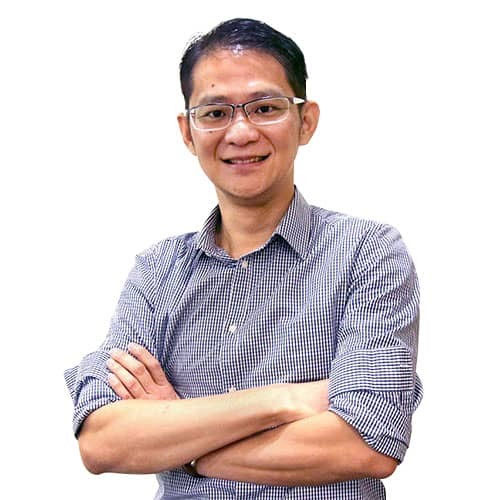 Dr Hiew Fu Liong
Director
Neurology
Schedule & Detail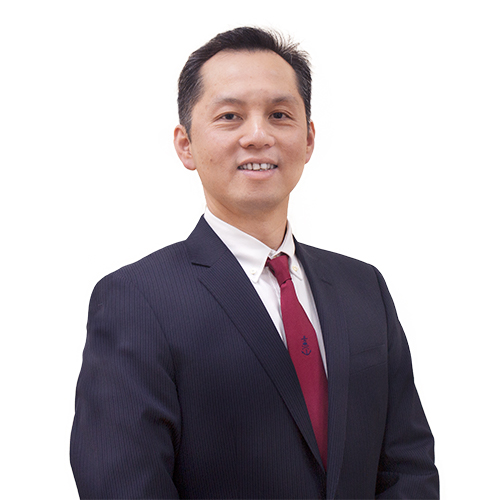 Dato Dr Yap Yee Guan
Co-Director
Cardiology
Schedule & Detail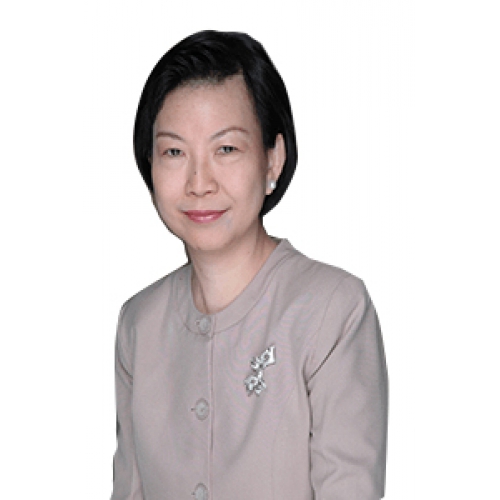 Dr Lee Moon Keen
Member
Neurology
Schedule & Detail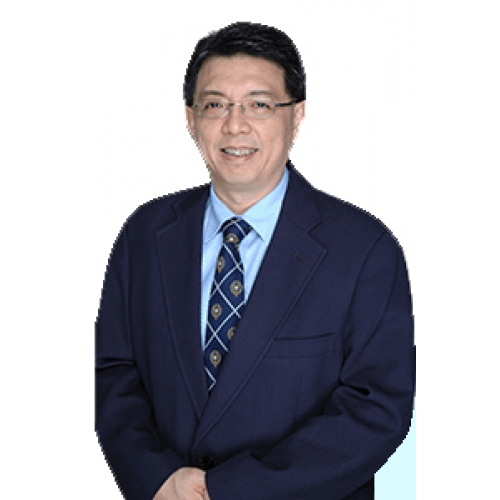 Dr Ng Wai Keong
Member
Neurology
Schedule & Detail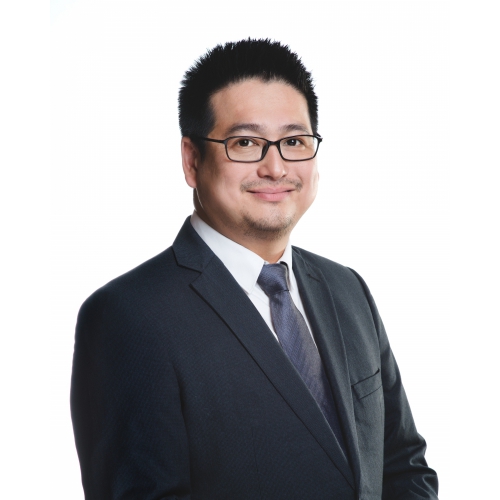 Dr Raymond Tan Yen Leong
Member
Neurology
Schedule & Detail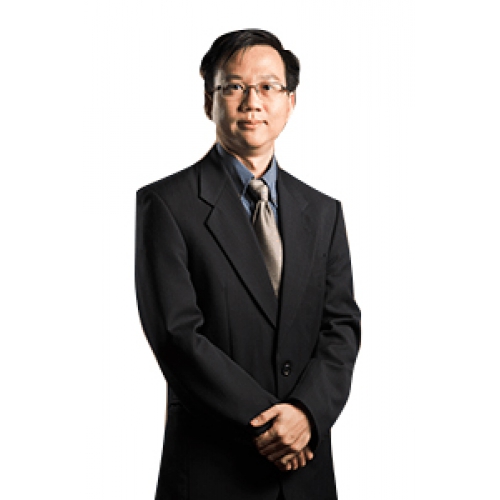 Dr Richard Chua Kok Wah
Member
Neurology
Schedule & Detail
Back