The Blood Pressure Procedure - Renal Denervation (RDN)
The Blood Pressure Procedure -

Renal Denervation (RDN)
High blood pressure (hypertension) is a serious condition that, if left unchecked, can lead to heart disease, stroke, kidney failure and other serious health complications.
A Proven & Effective Treatment Option For High Blood Pressure
RDN is a new and innovative procedure that can effectively help patients with hypertension. It has already been applied in 10,000 real-world cases, with benefits that include:


Lower blood pressure


Lower risk of further damage to the heart,
kidneys & blood vessels


Reduce the use of blood
pressure medications
If you have high blood pressure and are unable to control your condition through lifestyle changes (diet, exercise, weight management) or medication alone, this procedure can be highly beneficial for you.
Why Choose Renal Denervation (RDN)?

Low-risk &
effective procedure

Effectively controls hypertension
within 24 hours

Can go home 1-2 days
after procedure

Can be performed under
sedation or general anaesthesia

Minimally invasive
(only small cuts & few stitches)

No implants needed

Through six months, no serious adverse
events were reported
How Does Renal Denervation (RDN) Work?
Your kidneys play a central role in helping your body regulate arterial blood pressure. High blood pressure occurs when the specific nerves that lead to the kidney become overactive.
The RDN procedure works by delivering energy to these overactive nerves to decrease their activity, which will subsequently help reduce your blood pressure levels.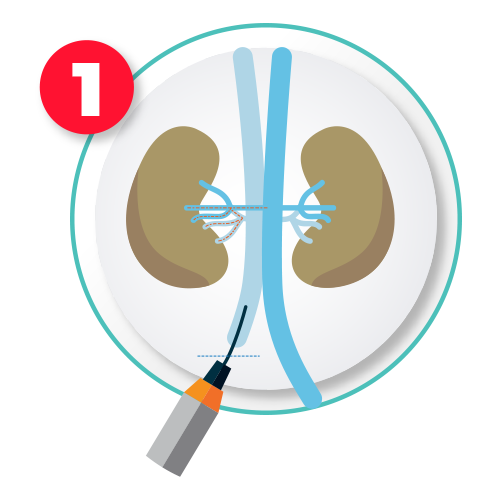 A Small Tube will be temporarily inserted into the renal artery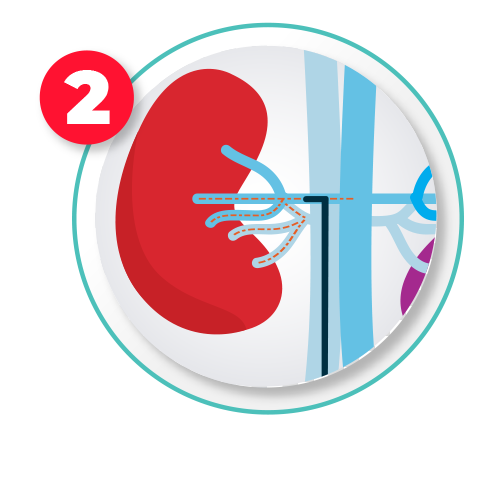 Energy is delivered to overactive nerves to descrease their activity.
What Happens During The Procedure:
The RDN procedure usually takes around one hour.
During the procedure, a small, thin tube will be temporarily inserted into the renal artery that supplies blood to the kidneys.

Through the tube, energy is delivered to the overactive nerves to regulate and decrease their activity.

This is done for both kidneys. Once treatment is complete, the tube will be removed.
Frequently Asked Questions About Renal Denervation (RDN)
1.

Will my kidneys work the same as they did before the procedure?




Clinical trials have shown that RDN has no detrimental effect on kidney function.

2.

Will there be anything implanted into my body?




There is no implant required in the kidneys or the arteries near the kidney.

3.

How long after the procedure can I go home?




Within a day or two after the procedure, most can return home. Your doctor will let you know how long you will have to stay in the hospital.

4.

When can I resume my regular activities?




Your doctor will advise you. Most patients can return to work and follow their normal routines within a few days of the procedure.

5.

Can I stop taking my blood pressure medication after the procedure?




After the procedure, your doctor will continue to monitor and advise you regarding your medications and any potential for adjusting or modifying your prescriptions. You must take all medications as directed by your doctor.
Find out more about RDN treatment to help regulate your blood pressure levels

by making an appointment with Consultant Cardiologist Dato' Dr Yap Yee Guan today

.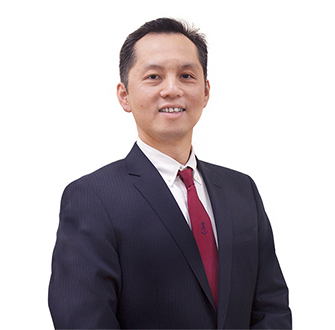 | | |
| --- | --- |
| Specialty | Cardiology |
| Languages | English, Bahasa Malaysia, Mandarin, Hokkien, Cantonese |
| Gender | Male |
| Qualifications | DIMP, BMedSci (Hons) (Nottm), MBBS (Nottm), MD (Lond), CCT (UK) (Cardiology & Int Medicine), Eur Cardiol (Europe), AM, FAMS (S'pore), FRCP (Glasg), FRCP (Edin), FRCP (Lond), FESC (Europe), FSCAI (USA), FAHA( USA), FACC (USA) |
| Location | B-1-46, 1st Floor, Tower B |
| Contact | +603-7491 9191 (Ext. 15532) |
Back